IIT Kharagpur announces 2021 Distinguished Service Award (DSA) winners
The KGP Chronicle (February 28, 2022)
Distinguished Service Awards 2021
IIT Kharagpur has announced the recipients of the Distinguished Service Awards for 2021. The Distinguished Service Awards (DSA) are conferred to recognize its alumni for providing outstanding service to the institute. This year's awards will be conferred to Mr. Amitabh Agarwal (1967/B.Tech/EE/NH), Mr. Srikanth C (2009/BLIPR/IP/JCB) and Mr. Sunil Kapoor (1986/BTech/MF/PH) in the 18th Annual Alumni Meet to be held from March 10th-13th, 2022. (View the article)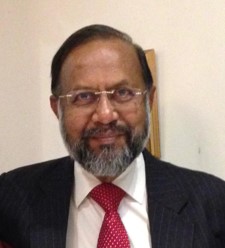 Mr. Amitabh Agarwal has provided impactful services to the Alumni chapters, the IITKGP foundations and has effectively contributed to numerous initiatives spanning over 20 years.
Some of his contributions include,
--Donating to the Delhi Chapter for their programs
--Establishing the Amitabh Agarwal Chair-Professorship at the Electrical Engineering Department
--Donating to neighborhood schools in of IIT KGP
--Supporting institute incubated startups
--Support to Super 30 program of Prof. Anand Kumar
Mr. Agarwal has an M.Sc from the University of Manitoba, Canada, and an MBA from the University of Delhi. He is currently the Director of the Mohan Energy Corporation Pvt. Ltd.
Mr. Srikant C joined the IIT Kharagpur Alumni Association Chennai Chapter in 2010 and was part of its organizing team of the IIT Kharagpur Alumni Association Chennai Chapter during the Diamond Jubilee celebrations of IIT Kharagpur and the PAN IIT Outreach 2012 program in Chennai.
He was also part of the organizing team of the 'Mindskool competition' for a school competition conducted by the IIT Kharagpur Alumni Association Chennai Chapter.
He volunteered for the IIT Kharagpur Alumni Foundation in their initiatives like reviewing group insurance schemes, assessing individual donations of assets to Kharagpur, and many more.
Currently, he is an advocate and an IPR consultant.
Mr. Sunil Kapoor played a key leadership role in the renovation and refurbishing of the Patel Hall Mess, Dining Hall, TV Room, and Common Room along with th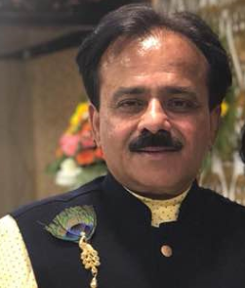 e nearly completed Central air-conditioning of facilities in the Hall. He achieved this by using alumni funds crowdsourced from hundreds of Patelians from all over the world.
He executed the Mess and Dining Room Renovation in a targeted period of 6 months and opened the renovated facilities by the start of the new session in July 2016. He generously helped the mess workers of the Hall during the COVID lockdown
Mr. Kapoor is presently the Director, IFA Steels Pvt. Ltd. Founder & Proprietor, Kapoor Wire Industries, and Partner, S. R. Kapoor & Sons.
The Distinguished Alumnus Awards seek to engage and inspire KGP's 70,000 strong alumni in contributing to the infrastructural development of the institute and encourage them to come aboard in IITKGP's journey to become onboard them onto IITs journey into becoming a popular destination for international students, teachers, and researchers.