Alumni Directory
You must be logged in to use this feature.
---
Donate To IITKGP Now...
Help keep and grow IIT Kharagpur as a world-class institution...
What will you get from contributing?
Knowledge and satisfaction of having made a difference at IITKGP.
Fulfillment of giving back to an institution that has made a positive impact in your life.
Various forms of recognition by IITKGP and the Foundation (you may contribute anonymously also).
A tax deduction for your contribution. The IITKGP Foundation is Tax-Exempt under Internal Revenue Code (IRC) Section 501(c)(3) in the United States (Federal ID: 47-0747227).
---
IIT KGP Foundation Supported COVID Test Kit
Hits the Market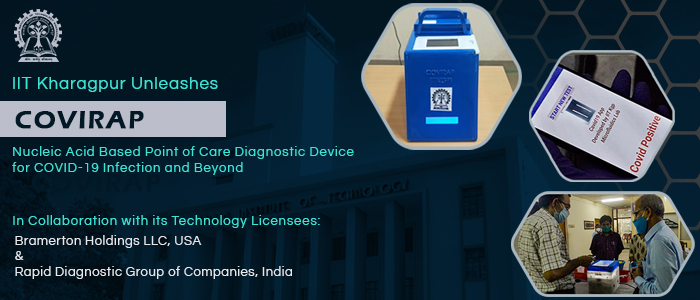 IIT Kharagpur has succesfully commercialized its flagship healthcare product-COVIRAP-the novel diagnostic technology for infectious diseases including COVID-19 and beyond. The product developed by lead researchers Professor Suman Chakraborty, Dr. Arindam Mondal and their research group has been licensed for commercialization to the Rapid Diagnostic Group of Companies, India and Bramerton Holdings LLC, USA.
Monetary support for this project was provided by IIT Kharagpur Foundation of USA and IIT Madras alumnus, Anand Rajaraman.
At a press conference at IIT Kharagpur on April 14, 2021, Ron Gupta, President of IIT Kharagpur Foundation, congratulated the entire KGP team for superb timely innovation and quick turn-around to market the product. The entire alumni population is looking forward to supporting IITKGP on similar research-market products, particularly those with large scale public impact.
A short movie 'Deep Stambh' has been released on the auspicious occasion of the 70th Foundation Day of the Institute and was telecasted during the function. Here we share with you the Deep Stambh, a short movie depicting an incredible journey of IIT Kharagpur from Hijli Detention Camp to the Institute of Eminence.
Our Distinguished Alumni
---
Current and Upcoming Projects at KGP
Make sure to check back often to see the new and completed projects the Foundation is working on!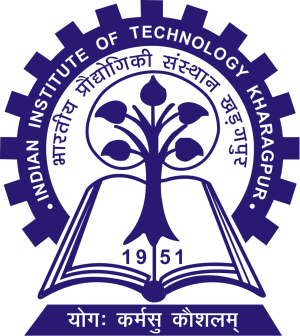 Make sure to check out the annual report that was recently released by the IITKGP Alumni Affairs and International Relations Office!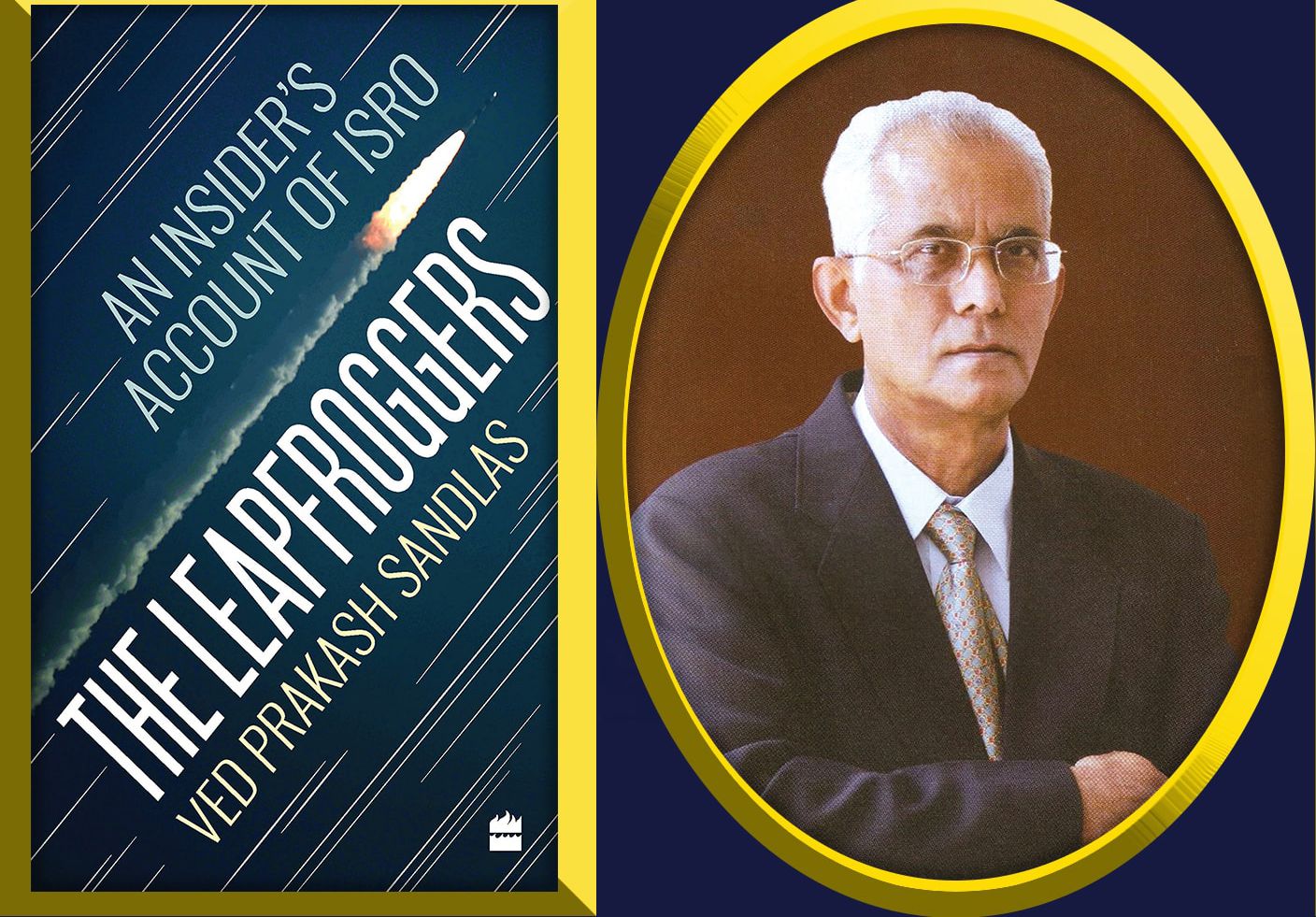 Leapfroggers (HarperCollins) is the latest book by a KGPian to hit the stalls. The author is Ved Prakash Sandlas (1967/BTech/EC), who was among the first 50 engineers to join ISRO and was part of Dr A.P.J. Abdul Kalam's core team that launched SLV-3.
---