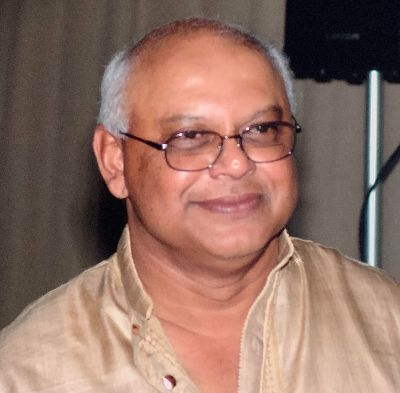 September 2022
In Memoriam
:
Arnab Sarkar
IITKGP Foundation
---
Arnab Sarkar passed away peacefully at home surrounded by his loved ones on Wednesday, September 7, 2022.
On a beautiful Sunday, December 31, 1945, Arnab was born to Pushparenu and Hitendra Nath Sarkar in Dalotgang (Palamou). He spent his childhood in various parts of India with his parents and four brothers.
Arnab graduated from IIT Kharagpur as a chemical engineer and the best All Rounder (Bandarkar Cup), representing his college in five sports. Almost immediately after earning his Master's Degree in 1969, he left for Catholic University in Washington DC on a Naval scholarship. Arnab earned his Ph.D. in Material Science specializing in Fiber Optics. His work took him all over the world, and he held 20 patents and authored chapters in books on the subject. He was passionate about science and loved mentoring young people in their careers.
In 1972, Arnab married Shukla Chatterjee, to whom he was engaged before leaving India. They had two children, Urmimala (Minnie) and Ronojoy (Jojo). They built a life together in the US as Arnab continued to have a fulfilling career. After retirement, Arnab would go to India to teach at one of his Alma Mater's newer campuses, Gandhinagar.
Arnab loved to travel but loved coming home just as much. He was very family oriented and liked nothing better than spending time with his grandchildren, Nikaash and Mika. They loved their Dadu's stories.
Arnab is survived by his wife Shukla, children Urmimala and Ronojoy, son-in-law Ted Omachi and grandchildren Nikaash and Mika. He is also survived by his brothers Bhaskar (Debjani) and Alok (Shyamali), sister-in-law Anita in India, and Niladri, sister-in-law Rita and nephew Andy (Bittu) in California. He has many nieces, nephews, and cousins all over the world. Arnab's numerous friends and family will miss him forever.