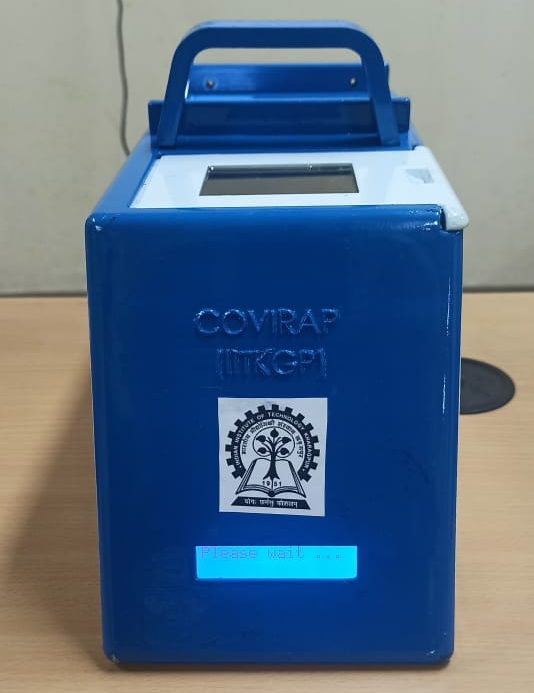 October 6, 2022
TOP NEWS: IIT Kharagpur's COVIRAP Granted US Patent
IITKGP Foundation
---
The novel diagnostic technology for pathogenic infectious diseases, developed by IIT Kharagpur researchers, has been granted a US patent in September 2022. The generic, step-wise, isothermal, nucleic acid-based testing technology has been under development since breakout of COVID-19 in 2020.
The technology is able to obtain test results from nasal swabs/saliva in about 45 minutes and deliver those results through a free smartphone app. The test is conducted in a pre-programmable portable device developed by the research team thus eliminating the need for a separate facility for RNA extraction. The test may be performed by unskilled personnel outside the controlled lab with no intermediate manual intervention between sample loading and result dissemination.
According to Dean R&D Suman Chakraborty, "While it is not uncommon to have US patents from the Indian academic system, this is perhaps a very exceptional one with complete make-in-IIT Kharagpur with no external collaboration."
The US patent process was co-funded by the IIT Kharagpur Foundation USA and IIT Madras alumnus Anand Rajaraman. "This could all be possible because of your outstanding support during very difficult phases. Kudos to our outstanding alumni like you and all gratitude to the IIT Kharagpur Foundation USA," Chakraborty added.
US Patent Image: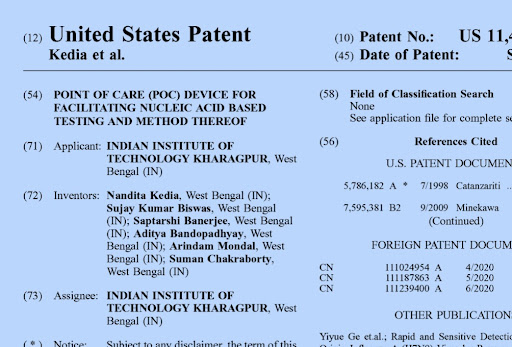 Watch COVIRAP global launch video (April 2021)