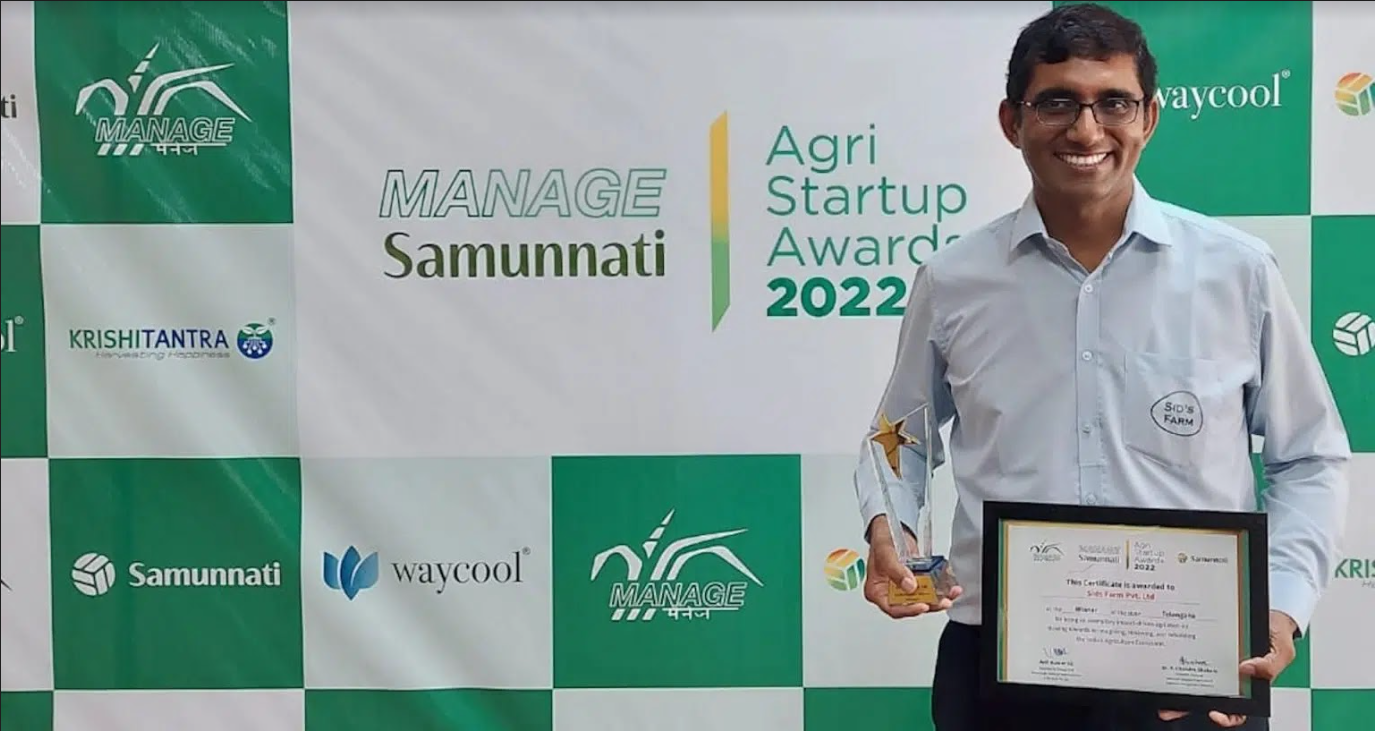 October 14, 2022
Award-Winning Dairy Farm by Former US-based Kgpian
IITKGP Foundation
---
Kishore Indukuri graduated from IIT KGP in 2000 and came to the US to pursue a Ph.D. at the University of Massachusetts Amherst in Polymer Science & Engineering. He was working at Intel but after six years he felt a different calling — agriculture. But soon his focus turned to the lack of unadulterated milk.
In 2013 Indukuri started Sid's Farm, a dairy farm in Hyderabad, that delivers unadulterated milk to customers on a subscription basis.
Recently Sid' Farm has been awarded 'Best Agri Start-up' of Telangana.
Indukuri was presented with the award by Sushri Shobha Karandlaje, MoS, Agriculture and Farmer Welfare, Govt. of India. The award ceremony was organized under the aegis of The National Institute of Agricultural Extension Management (MANAGE), in association with Samunnati, India's major open-agri network of smallholder farmers.
Talking about the focus of the award on farmer connect and problem resolutions, Indukuri said, "our focus at Sid's Farm has been quality and customer-focused operations which we constantly improve and better. We are deeply grateful to our farmer partners as well as all our hard-working team members whose innovative acumen and will to serve have made us a people's organization. This honor, for which I am humbled and grateful, renews our commitment towards building a healthy, safe, and ethically nourished India."
Sid's Farm is transforming Telangana's dairy sector into pure, healthy, adulterant-free milk and milk products. Their range of products includes skim milk, whole buffalo's milk, whole cow's milk, cow's ghee, cow's butter, buffalo's butter, buffalo's ghee, cow's curd, buffalo's curd, and paneer.