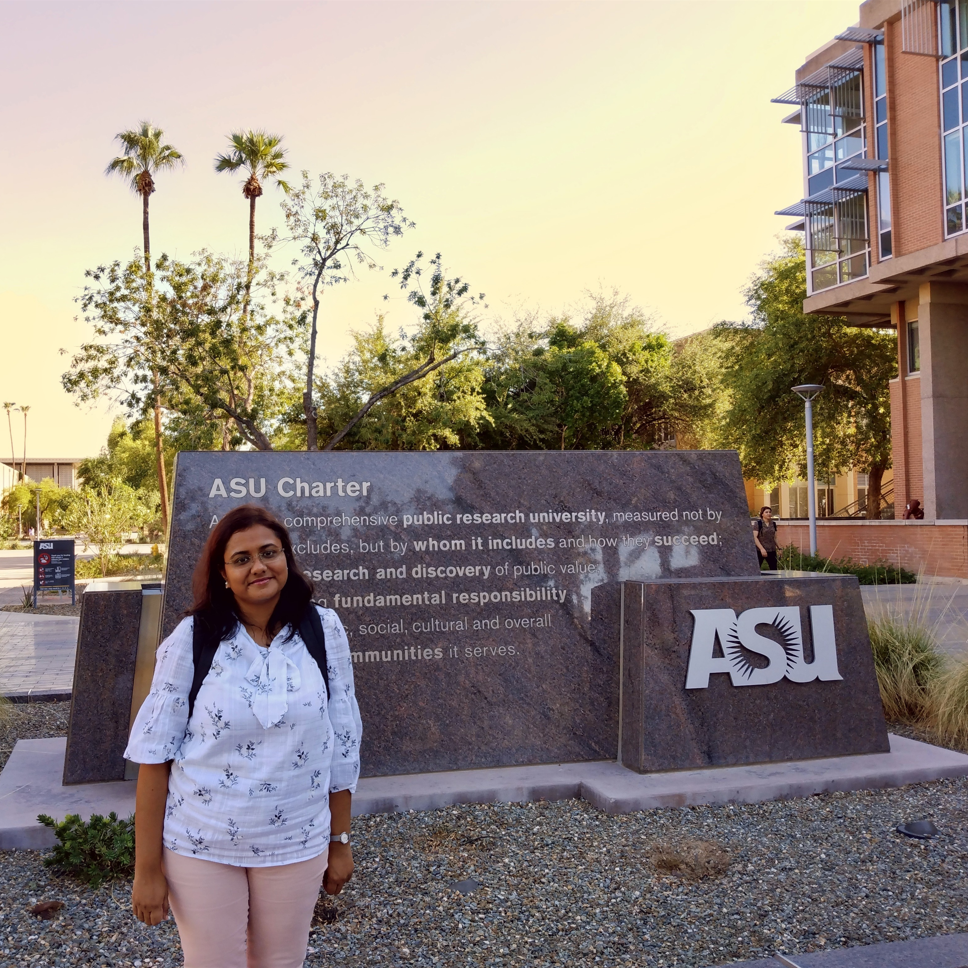 October 14, 2022
IITKGP Foundation USA Fellow Suchismita Nayak at ASU
IITKGP Foundation
---
Suchismita Nayak, a research scholar at the Department of Architecture & Regional Planning, was recently awarded a fellowship by the IIT KGP Foundation USA. The two-month Fall fellowship supported her internship at the School of Sustainable Engineering and the Built Environment at Arizona State University.
Suchismita's work at ASU encompassed a review of synthetic population generation software (PopGen) applications in the US and the development of a synthetic population application for India. Suchismita is among the first researchers to have explored
this in the Indian context. The synthetic population is a mandatory requirement for
travel demand generation for an urban area.
Suchismita presented her work titled "A Multi-Day Activity-Based Model Considering Inter-Household Interactions: The Case of India" as part of the ASU Transportation Seminar and Webinar Series sponsored by the TOMNET University Transportation Center. She also presented the second part of her work titled "Telecommuting in India: Pre to Post COVID-19 India" in the ASU School of Geographical Sciences and Urban Planning Transport Lab.