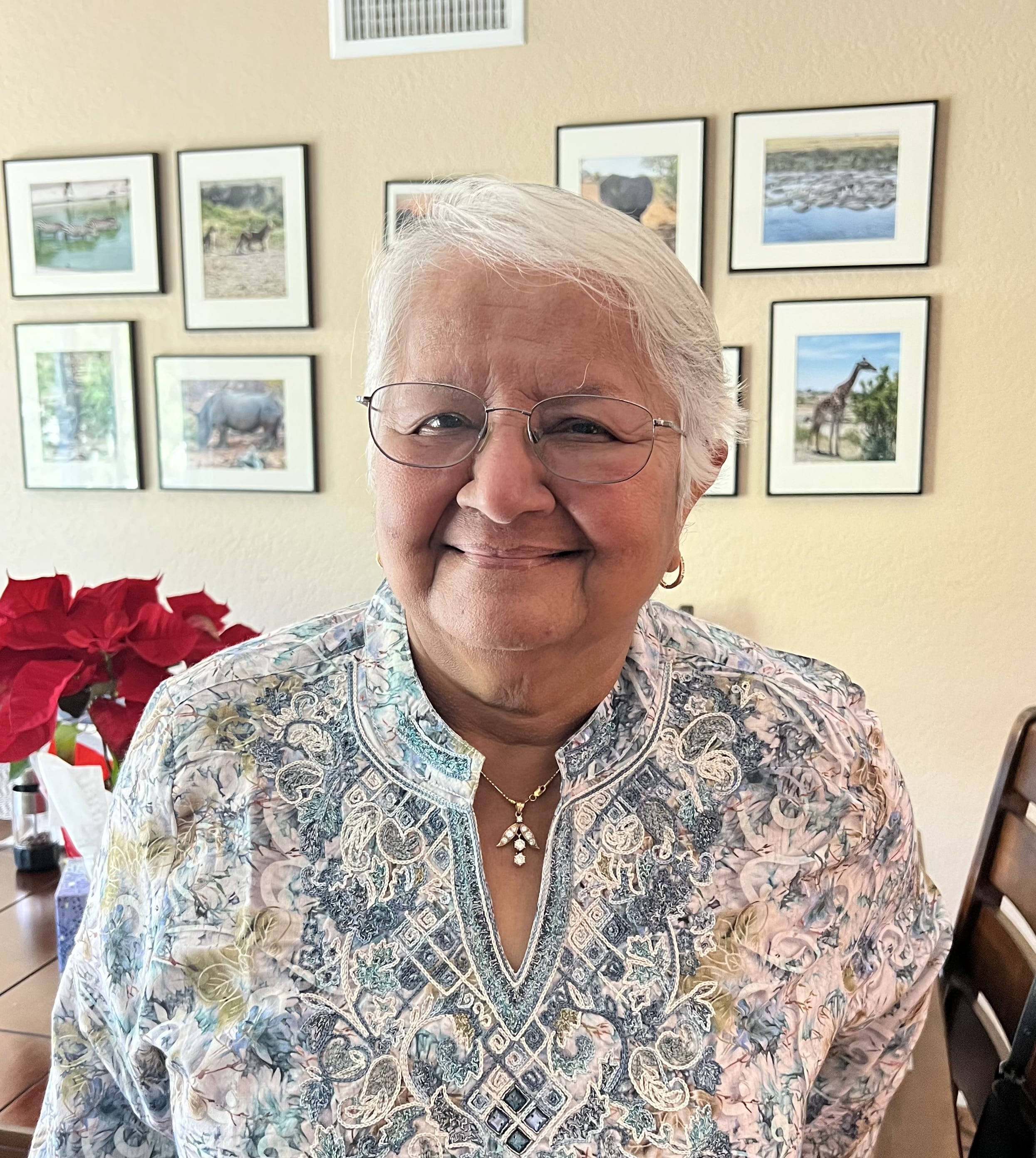 October 20, 2022
Madhu Panchmia Sengupta - The End of an Era
Written By: Parvati Dev
---
Madhu Panchmia Sengupta, '68 ChemE, SN Hall
1946 -2022
Madhu's passing is the end of an era.
Madhu was mischievous and did not hesitate to participate in pranks. She, with her direct and practical nature, would never describe it that way. But she was a trailblazer, the first woman chemical engineering student at IIT, and part of the 12th batch of entering students in an institution now getting ready to celebrate its 75th anniversary. It was an era of aspiration, of national heroes, an era that inspired young students.
Madhu grew up in Kolkata as the youngest of three sisters in a family of six children, part of an orthodox Jain family. With the encouragement of her siblings, she took the unusual step of entering IIT, with its almost all-male student body. Her classmate, Prasad Menon (Bouncy) recalls Madhu was the only girl in a class of 55 boisterous boys. "She could have been overwhelmed. But with a flick of her pigtails and her mischievous smile, she managed anything we could throw at her. With her smiles and friendliness, she dissolved all the barriers and totally disarmed us. Says a lot for her because she really conducted herself with great dignity". Nawzer Parakh, another chemical engineering classmate recalls a shy young woman who was to be his lab partner for five years. As he describes it, Madhu was reserved. She was very smart and had a good degree of self-confidence, necessary to be in a class of male students. "She was always dressed that first year in a skirt and blouse, petite and spry. I was surprised to see her again fifty years later, when I met her again in Goa at a reunion of class members. She was just the same lab partner. Little did I expect that I would speak at her memorial". Siddhartha Roy (Monda) says I have so many happy memories of Madhu. A petite wisp of a girl, with such a charming personality, surrounded by tall male classmates. She held her own with elan in the class. After every vacation, we looked forward to seeing Madhu again, with her sparkling smile. Dear Madhu was the mascot of chemical engineering in 1968 and a pioneering trailblazer.
Madhu was a serious and disciplined student but also an enthusiastic participant in sports. Her hall mate, Parvati, remembers spending hundreds of hours in the common room with Madhu, playing table tennis. Her classmate, Anil Dewan, describes a mixed doubles TT tournament in which he, partnered with Parvati, reached the finals against Madhu and her partner. "Madhu played brilliantly", and the pair won the trophy. Bina Diwan recalls teaching Madhu to roller skate in the hall veranda. Nandini talks about playing tennis and swimming with Madhu. Madhu was a trained dancer and performed bhangra and kathak with pleasure in IIT events. She joined the other girls in adda sessions but quietly always made sure she completed her homework assignments. Usha Bhhorchi Chopra says Madhu was not only sweet, simple, affectionate, and playful, but also bold, frank, and disciplined. She always had a twinkle in her eyes. She was good company in swimming, cycling, evening walks, and tree climbing. Madhu never forgot her roots and beliefs. Usha says she always remembers Madhu's dinner at IIT, a big glass of milk, and her Jain custom of not eating solids after sunset.

Madhu was mischievous and did not hesitate to participate in pranks. She and the other girls used bicycles to reach classes and workshops at the other end of the academic campus. Regularly, they found their bike tires flat when they were ready to return. With Ratula as the ring leader, they planned an escapade to return the favor. The boys usually attended the weekly late show at Netaji Auditorium. While they were inside, the pranks team snuck out among the parked bicycles and let the air out as many times as they could. Inevitably, they were caught by one of the security staff and threatened with dire outcomes. They quickly asserted that, since he did not know any of them, they could not be charged. The man said grimly that he recognized Prof. B.R. Sen's daughter (Ratula) and also "the little girl" (Madhu)! Fortunately, the registrar, who also suffered a flat tire at that show, was lenient and there were no repercussions.
Madhu's blunt comments hid a very kind person. Classmate Zaheer Shah (Jimmy) was "trounced", as he recalls, in the VP elections for 1967-68. That evening, a package of chocolate arrived for him from Madhu with a note, "To the man we voted for"! Gyanesh Mathur, a fellow graduate student days in Windsor, Canada, recounted her quiet kindness. When both he and his wife had their second child, Madhu took their older child home with her for three days, giving them space and peace of mind.
She was very popular, both in SN Hall and among her classmates. She never lacked invitations from the boys for outings or Hall Days, and from SNites for athletic or casual activities. While she was careful not to create any gossip about herself, she did have a special friend, Mahesh Seth (Guggi), with whom she attended many events. Her classmate, Shrigopal Rajgarhia (Raju) says his loveliest memory of Madhu is of a smiling happy Madhu, sitting on the crossbar of Guggi's bicycle, getting dropped at SN hall. "I had secretly hoped that they would get together after Kharagpur, but this was to happen much later."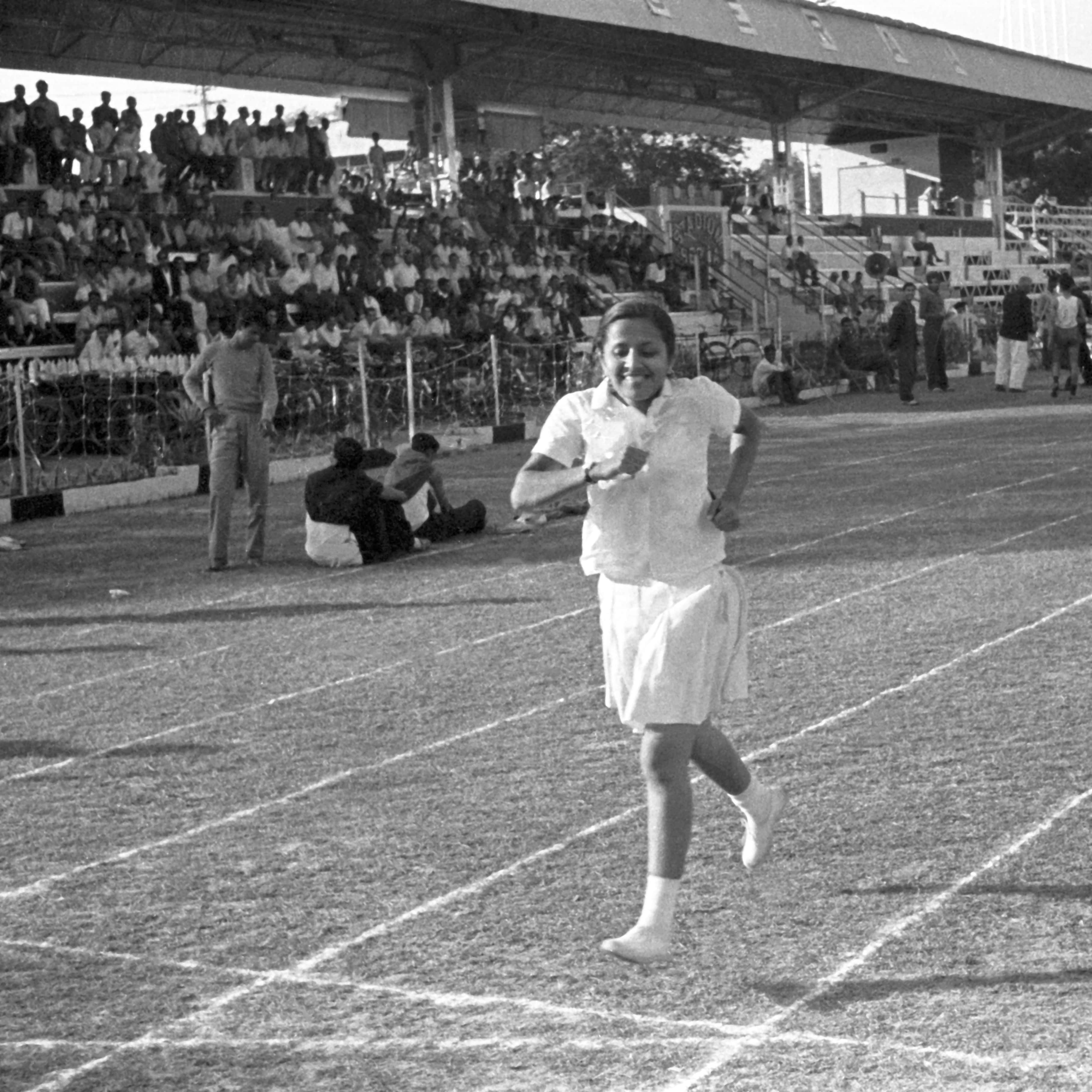 She completed her Master's at the University of Windsor in 1970. In 1971, she married fellow IITian Prabir Sengupta who had also studied in Windsor. They moved to sunny Southern California soon after. Her daughter, Geetika, was born in 1981, and Madhu reoriented her career to be at home to raise her daughter.
Geetika lovingly recounted those Claremont years. Madhu's time at IIT defined the rest of her life, though she did not talk about those times or confess to all the rules she broke while at IIT! As a mother, she was tough, funny, intelligent, loyal, and big-hearted. As a career woman, she took on many challenges and was a maverick in many ways, but she refused to worry about things she could not control. She was the first woman and first Indian in chemical engineering companies in Los Angeles. To raise her daughter at home, she switched careers and became a leading real estate broker. But she was a homemaker and mother first. Geetika recalls protesting that she was now middle-aged and grey-haired, but Madhu would say, "I am your mother and you will always be my baby."
Madhu lost her husband, Probir, in 2013, after a prolonged illness. Her local SN Hall friends rallied around, meeting her online and face-to-face. One of them outdid secondshaadi.com and quietly reintroduced Guggi to Madhu. Geetika recalls smilingly that her mother began mentioning a mysterious "friend from New York". Madhu and Guggi married in 2016 and, as Geetika says, he gave her a whole new adventurous, loving chapter in her life. At a 50th IIT reunion in Goa, many classmates saw her for the first time since IIT. As Bouncy noted, "When we met after 50 years, nothing had changed. She was the same smiling charming person. It was wonderful to see how happy she and Guggi were."
Madhu and Guggi had six very happy, loving years together, traveling extensively, and visiting family around the world. She remained mischievous. As Guggi says, friends remarked that they were like teenagers together, with their clearly visible happiness, and her unhesitating displays of affection.
The end came very suddenly with a diagnosis of advanced metastatic cancer during a routine clinical visit. She fought the disease fiercely for four weeks but took the end calmly. Sumedha, an SN Hall friend, put it poignantly, "She lost her last battle with a deadly foe, but she is a winner in our hearts forever."