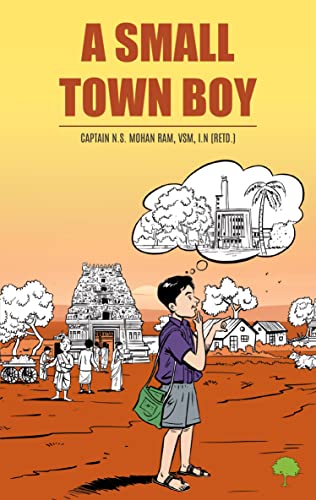 October 20, 2022
Book Review: A Small Town Boy by Captain NS Mohan Ram
IITKGP Foundation
---
Veteran Kgpian Captain NS Mohan Ram, VSM, Indian Navy (retd), brings you the life of a young man in the 40s & 50s in a newly independent India in "A Small Town Boy". Being from the third batch, Capt. Mohan Ram was among those IITians whose brilliance helped build the IIT Kharagpur brand. He penned in his patented self-deprecating and humorous manner the idyllic world of Mohan Ram's youth.
Have a taste of the Kgpian version of the Malgudi Days
Available on Amazon Kindle
"For anyone interested in high-quality prose in sepia, dignified humor, and charming storytelling, this book is an absolute must." - V. Raghunathan, Former Professor, IIM Ahmedabad
"This book tugs at your nostalgic heartstrings." - CP Rangachar - Managing Director, Yuken India Ltd.

Write to your friend Capt. Mohan Ram at ns.mohanram@gmail.com