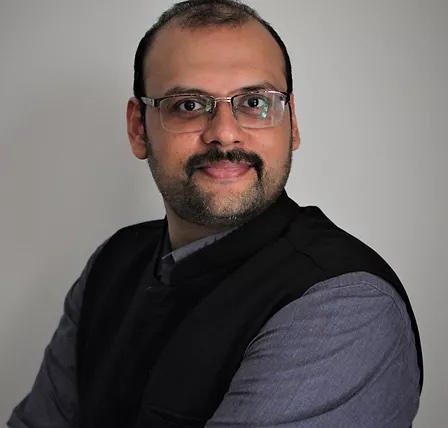 October 27, 2022
Kgpian Aneesh Jain on Gram Unnati Mission
IITKGP Foundation
---
Kgpian Aneesh Jain is on a mission to reimagine the agricultural value chain of India, bridging major gaps between institutional buyers and marginal farmers.
Jain graduated from IIT Kharagpur in 2007 and went on to work in the corporate sector. But his heart was set on developing agri-tech solutions for rural India. He realized that farmers and buyers often fall prey to value traps due to the absence of a fully integrated platform. In 2013 he founded Gram Unnati, India's first integrated agri-tech solutions company, under the aegis of Jindal Stainless (Hisar) Ltd. Jain aims to unlock higher yields by ensuring quality input supply, direct market linkage, and fair price discovery.
In a recent initiative, Gram Unnati conducted a training program together in collaboration with Krishi Vigyan Kendra for more than 50 farmers in Hisar, Haryana. The training session aimed at increasing awareness about the best pre-and post-sowing practices for mustard for the best yield. The training camp also informed farmers about the latest techniques that would help safeguard their crops from numerous pests and diseases. This was the third camp of the season by Gram Unnati after Bareilly (UP) and Baran (Rajasthan).

With a formidable advisory pool comprising seasoned Agri professionals, ex-civil servants, and industry body representatives, the company's mandate is to partner with leading Agri organizations, such as Krishi Vigyan Kendra (KVK)s and District Agricultural offices. The goal is to provide sustainable and scalable agri-tech solutions tailored for implementation at the grassroots level. Read More