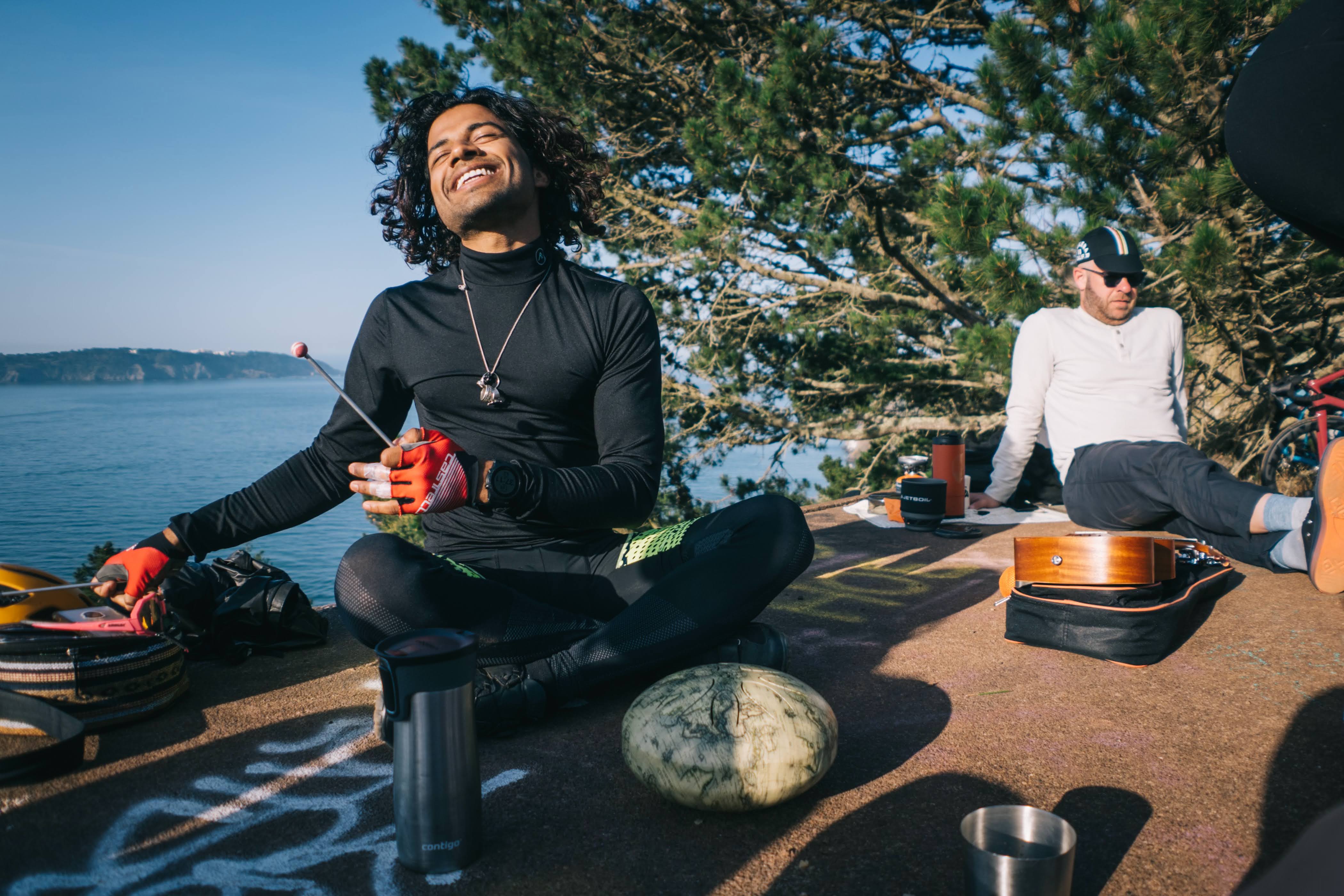 November 4, 2022
Breaking Barriers is my Favorite Hobby -
Atal Ashutosh Agarwal
IITKGP Foundation
---
Imagine you are kayaking in Lake Tahoe and the kayak flips, you don't know swimming and floating seems impossible in the ice-cold water with legs almost frozen. That was Kgpian Atal Agarwal when he was struggling for his breath last Summer.
Just before the incident, his first startup failed and he was fired from his job, not to mention his three-year relationship failed too. It was as if Atal was traveling back in time to his pre-IIT KGP days.
Born in a lower-middle-class family in Rampur, Uttar Pradesh, Atal had limited access to resources, be it in academics or extra-curricular activities. His self-consciousness was also negative — "I was neither tall nor strong so getting hazed around by other kids was a normal part of life." All he had was his father's advice — "my dad said, the only way to get out of poverty is to get an education," that's what kept driving Atal from his village to IIT Kharagpur and then to San Francisco.
You might think, what's the big deal, this is the story of many of us. Right, that is the magic of IIT KGP.
It brings people from every corner of India and gives them the pedestal to start the flight. For a boy like Atal, who entered the gates of the Institute only with the motivation to work hard, it shaped his dream.
To start with, Atal wanted to be Vice President of Technology Students Gymkhana. His friends thought his height is too short for VP, Gymkhana, and maybe his English was not good enough. Three years down the line the boy won the elections, winning by the highest margin in the history of Gymkhana. Of course, he had friends to cheer for him. Like Atal says, "It's the world's best because of the community it creates and the friends it helps you make, even the CEO of Google is from my college."
After moving to the US, he had some initial setbacks until the life-threatening moment at Lake Tahoe. That was it, he decided. From that moment, Atal has swam from Alcatraz to San Francisco, finished Ironman 70.3 race in July 2021, and climbed Mt Whitney in California in 2021. He has also biked about 3000 miles, a distance equivalent to San Francisco to New York, being on the Golden Gate bridge over 100 times, staying consistent in his pursuit of discipline and not just adrenaline.
"It was when I was by myself biking by the Pacific, for hours, with the stars and the ocean sound and feeling gratefulness for life. Now with 5 more than 100+ mile bike rides, the longest one from San Francisco to Big Sur of 188 miles, they are the times when I embrace spirituality as an important part of my life."
Atal goes to BurningMan every year as a self-reliant camper - in the middle of the desert where money and status don't work - neither to buy you experiences nor to get your shelter and meals. "I find answers to my questions about life. What am I afraid of . . ." he says.
For someone who didn't have access to running shoes or biking gear or a pool to swim, this is all a life of luxury.
Atal is now on a new mission — raising awareness around mental health through fitness and spiritual lifestyle something he believes is the need of his generation and his fellow juniors. Atal views fitness and spirituality as the way to achieve equality for all humans, all body types, all beliefs, and all countries in this entire universe. Atal is eager to connect with Kgpians on campus to pursue together and help them in their health journeys. You may subscribe to his newsletter or visit his website or connect on Instagram as he shares love and hopes with his message — Atal Loves You.
Let's cheer for Atal, perhaps one of the most popular VPs the Gymkhana has ever witnessed, and wish him the best in his upcoming endeavor, from adversity to advantage, inspiration to action.