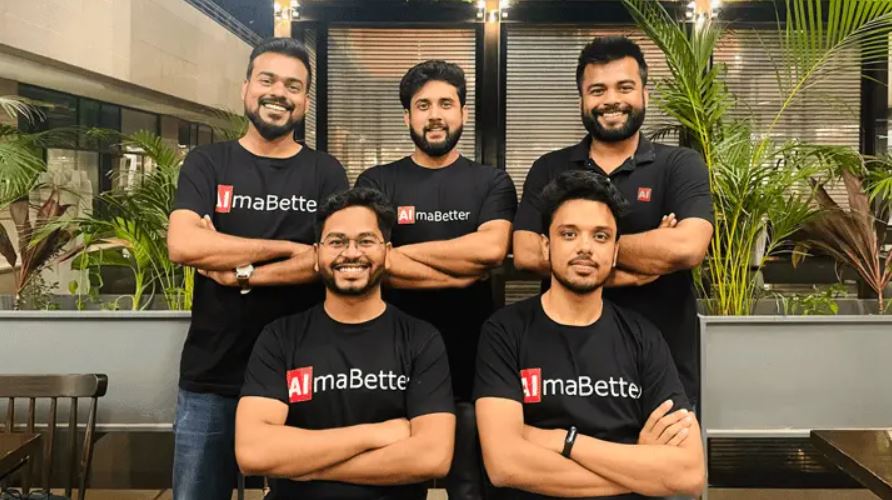 November 11, 2022
AlmaBetter, Startup Cofounded by Kgpians, Receives $2.7M Seed Funding
IITKGP Foundation
---
Kgpian-led startup AlmaBetter has raised $2.7 million in a seed round from venture capitalists to support data science career development for college students and working professionals.
Kgpians Vikash Srivastava, Shivam Dutta, Arshyan Ahsan, and Alok Anand wanted to create a platform for risk-free education for students from diverse backgrounds and of varied potential. They wanted to inculcate empathy for learners and incentive-aligned education with guaranteed learning outcomes. This led them to cofound AlmaBetter along with an IIT Delhi alumnus Ravi Kumar Gupta.
AlmaBetter is an online education provider that helps educate and prepare students for challenging modern-day careers including a Full Stack Data Science program, software development, and blockchain. The startup offers pay-after-placement services to the students enrolled in its courses.
Recently the upskilling startup raised $2.7 million in a seed round led by venture capital firm Kalaari Capital. AlmaBetter will deploy the funding to upscale its offerings to college students as well as its reach for graduates and working professionals.
The ed-tech industry, which boomed during the pandemic as teaching moved online, has witnessed a major funding crunch and moderation in valuations with the reopening of educational institutions. With a focus on conserving costs, several have resorted to mass layoffs and trimming discretionary spending while adopting hybrid business models. According to an Inc42 analysis, edtech startups sacked 6,898 employees so far in 2022. Besides, edtech startups viz. Lido Learning, Crejo.Fun, Udayy, and SuperLearn have permanently shut their business this year.
AlmaBetter aims to upskill 60,000 learners by March of next year. The startup plans to expand its product offerings for college students and strengthen existing offerings for college graduates as well as working professionals. It also looks to launch job-oriented courses in product engineering, UI/UX, and other allied fields. It claims to have registered over 300K users on its platform and partnered with more than 500 MNCs as well as startups in India.
"We, at AlmaBetter, are laser focussed on solving this by providing tech upskilling platform for the Indian youth. Leveraging AI for personalized learning experiences and minimizing the operational footprint has enabled us to provide quality education and job outcomes," said Shivam Dutta, CEO, and co-founder of AlmaBetter.