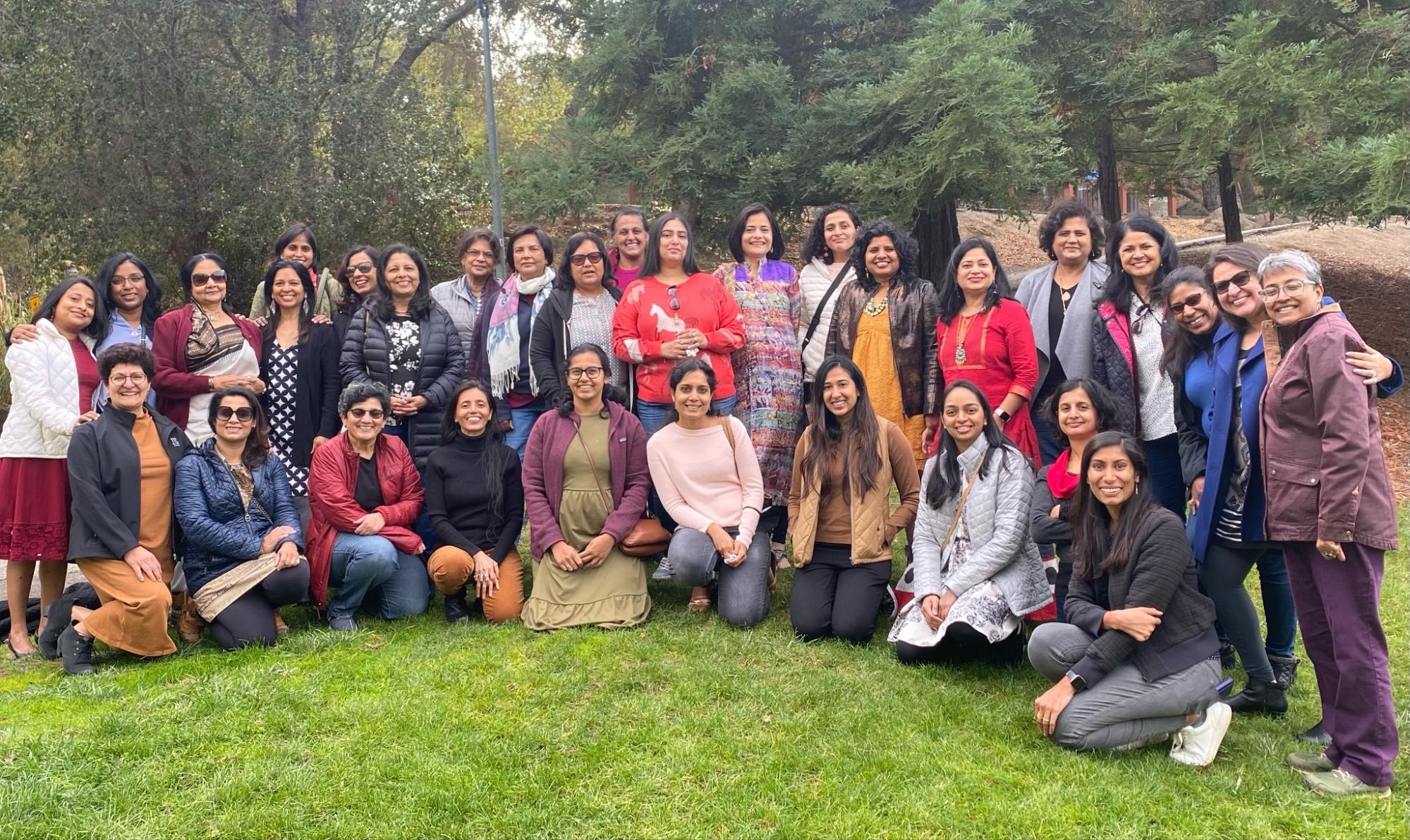 November 18, 2022
SN/IG Alumnae Get-Together in Bay Area
IITKGP Foundation
---
Caption: Standing L to R: Madhuri, Shubashree, Anjana, Jyoti, Chandrika, Moushumi, Meenakshi Mukherjee, Mandira, Neena, Ishita Goswami, Manisha Mahapatro, Sarwat Amina, Arundhuti, Manisha Gupta, Sujatha, Susmita, Madhusmitha, Uma, Siri, Ushoshi, Mamta; Sitting L to R: Meenakshi Kaul-Basu, Kumkum, Vinita, Ishita Sharan, Meghana, Divya, Shreshta, Sweeya, Soumya, Harshi.
After a span of 3 years, the SN/IG/MT alumnae of the California Bay Area met for their annual get-together. Like every other thing the pandemic had to be blamed for the long break . . . and now they are back with several alumnae getting to know their fellow Kgpians for the very first time.
The interactions went beyond the general camaraderie of annual meets. There was informal mentorship with the juniors seeking advice about navigating their careers and managing work-life.
"We had a delicious potluck and, as in every year, each person updated the group with some recent news about themselves," said Meenakshi Kaul-Basu. "It has been wonderful to follow individual careers as well as to deepen friendships," she added.
The event which was pioneered in 2003 in the backyard of Gita Dev (1969, Architecture), took place on November 6 at Linda Vista Park in the Cupertino foothills.
Women Kgpians in the Bay Area who are interested in joining the group may contact Meenakshi Kaul-Basu at meenakshi@iit-bayarea.org or Susmita Nayak at susmita.nayak@gmail.com.

For sharing news, announcements, and events at your location please write to us at meenakshi@iitkgpfoundation.org.