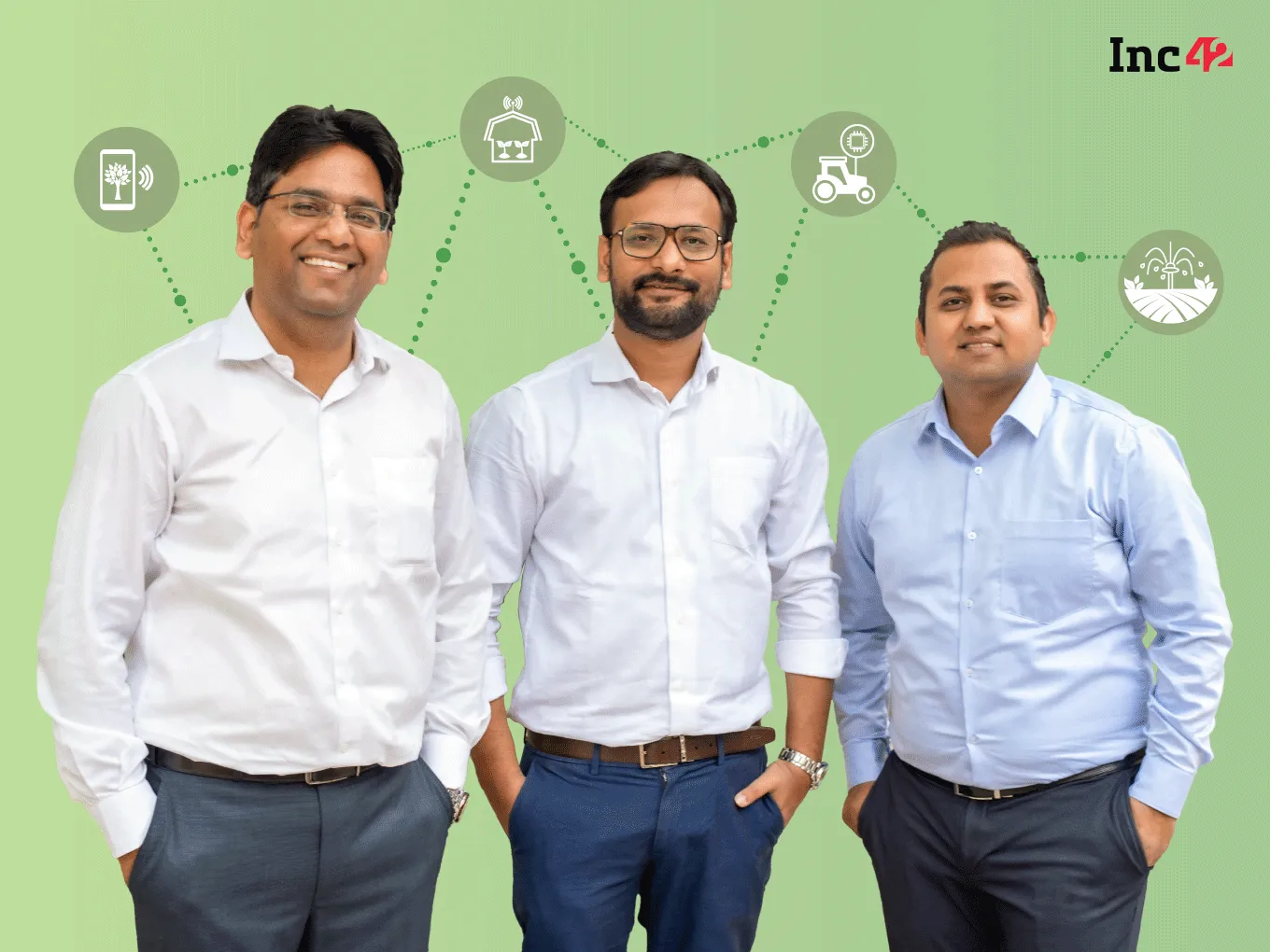 December 2, 2022
Kgpians are Supporting 2.5 Million Indian Farmers
IITKGP Foundation
---
India's agricultural sector continues to be the largest employment sector with 58%(1) of the national workforce. During the pandemic this sector has sustained the economic growth of the country that is reflected in an all-time rise in tractor sales. But more than 70% of the farmers own less than one hectare of land with 30-40% lower yield in comparison to developed nations. Two Kgpians are set to address this challenge.
Kgpians Tauseef Khan and Nishant Mahatre started Gramophone in 2016, a full-stack intelligent farming platform that guides farmers throughout the crop cycle. Gramophone offers crop input, intelligent selection, access to scientific agronomy advice, including cropping practices, and output market linkages. The startup claims that farmers can expect a 30-40% net increase in income by using these solutions.
Gramophone currently operates in 60,000 villages in five states - Uttar Pradesh, Madhya Pradesh, Chhattisgarh, Rajasthan and Maharashtra. Starting with 5000 farmers in 2016 the startup registered 2.5 million farmers by 2022. For 2023 it is aiming to cover 75,000 villages and expected to grow its business by 2.5 times.
"The platform clocked more than INR 180 Cr in revenue in FY22, and it is targeting INR 400-500 Cr in the current year," said Khan. The startup has raised closed to $17 million.
Gramophone is targeting micro markets while relying to data insights.
Explaining the model Khan says, "For instance, for each micro market i.e. a district, we have identified a total addressable market of $500-600 Mn for input and output business. This data is essential for growing the business sustainably."
It has also partnered with a number of companies including Bayer, Dhanuka, PI Industries, Coromandel and Tata Rallis to provide quality seeds and agrochemicals to maximise crop yield. To enable market linkages for farm output, it has partnered with several corporate buyers and has created a network of 4,000+ traders on its platform. Gramophone locks in demand from institutional customers, which is fulfilled through its farmer network built while running the input business.