January 27, 2023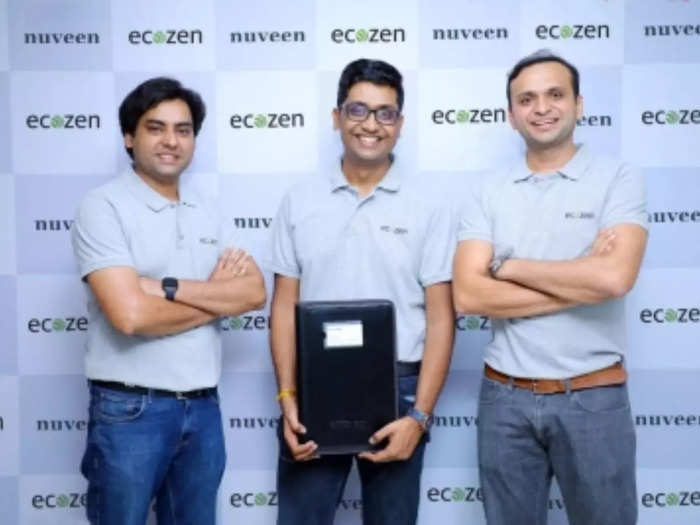 Ecozen, Kgpian-led Climate-Tech Startup Raises $25 Million to Expand Sustainable Development Goals
IITKGP Foundation
---
India-based startup Ecozen led by Kgpians Devendra Gupta, Vivek Pandey, and Prateek Singhal has recently raised $25 million in equity and debt capital for expansion into new deep-tech fields worldwide. The company that has helped generate over 1 billion units of clean energy (kWh), saved over 20,000 metric tonnes of food loss, and reduced over 1 million tonnes of GHG emissions, estimates that the market size for its sustainability-focused technology stacks in India to grow to $25 billion by 2025.
As we expand beyond India and agriculture, we will continue to focus on profitable growth and sustainable technology solutions. Ecozen will aggressively expand production capacity and product range," said Devendra Gupta, CEO, and Co-Founder at Ecozen.
Ecozen said it has revolutionized cold chains (through its Ecofrost product line) and the irrigation industry (through its Ecotron product line), improving the incomes of 120,000 farmers and helping decarbonize agriculture. The company is looking beyond the agricultural sector to accelerate the broader energy transition through its deep-tech expertise in energy storage, motor controls, IoT, and analytics.
The equity portion of the Series C funding was led by Nuveen and Dare Ventures (Coromandel International), with participation from the India EXIM Bank, and existing investors Caspian and Hivos-Triodos Fonds. The debt portion was provided by Maanaveeya Development and Finance, Oxyzo, Northern Arc group, HDFC Bank and Axis Bank.
It will now leverage Nuveen's experience in scaling impact-oriented businesses to augment its commercial offering, and the funding from India Exim Bank will support the Company in its export-related activities.