February 3, 2023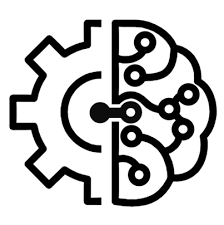 IITKGP CSE researchers created an AI tool in 2020! Much before ChatGPT
IITKGP Foundation
---
Researchers at IIT Kharagpur have been working on AI technologies for decades now. In the wake of the ChatGPT frenzy, we wanted to share with you two AI tools developed by the IITKGP resarchers in the last few years. In 2020, two research teams developed AI tech for legal assessment and automation of manufacturing inspections.
A research team led by Prof. Saptarshi Ghosh from the department of Computer Science and Engineering developed two deep neural network models to understand the rhetorical roles of sentences in a legal case judgment. This could prove phenomenal in India where AI is yet to sufficiently penetrate the legal field.
India uses a Common Law system that prioritizes the doctrine of legal precedent over statutory law, and where legal documents are often written in an unstructured way. "Taking 50 judgments from the Supreme Court of India, we segmented these by first labeling sentences with the help of three senior law students from IIT Kharagpur's Rajiv Gandhi School of Intellectual Property Law, then performing extensive analysis of the human-assigned labels and developing a high-quality gold standard corpus to train the machine to carry out the task," explained Ghosh.
Unlike earlier attempts which required substantial human intervention, the neural methods used by Ghosh's team enable automatic learning of the features, given a sufficient amount of data, and can be used across multiple legal domains.
This method can help in several downstream tasks such as the summarisation of legal judgments, legal search, case law analysis, and other functions.
In another initiative, professors Surjya K Pal and Debashish Chakravarty led the development of a portable Artificial Intelligence (AI)-based device for automatic inspection of goods manufactured by Indian micro, small and medium enterprises (MSMEs).The portable device will click pictures of products when set up on a batch of goods and send the feed to AI-based software for quality control.
"Our system can inspect each product in a batch at a low cost. Automation is one of the key aspects of digitalization and also the need of the hour," Pal said.
According to the researchers, the MSME sector employs over 10 crore people in the country contributing nearly 30% of India's GDP and 50 percent of export revenue. However, industry-scale adoption of AI and machine learning is outside the reach of MSMEs.