February 10, 2023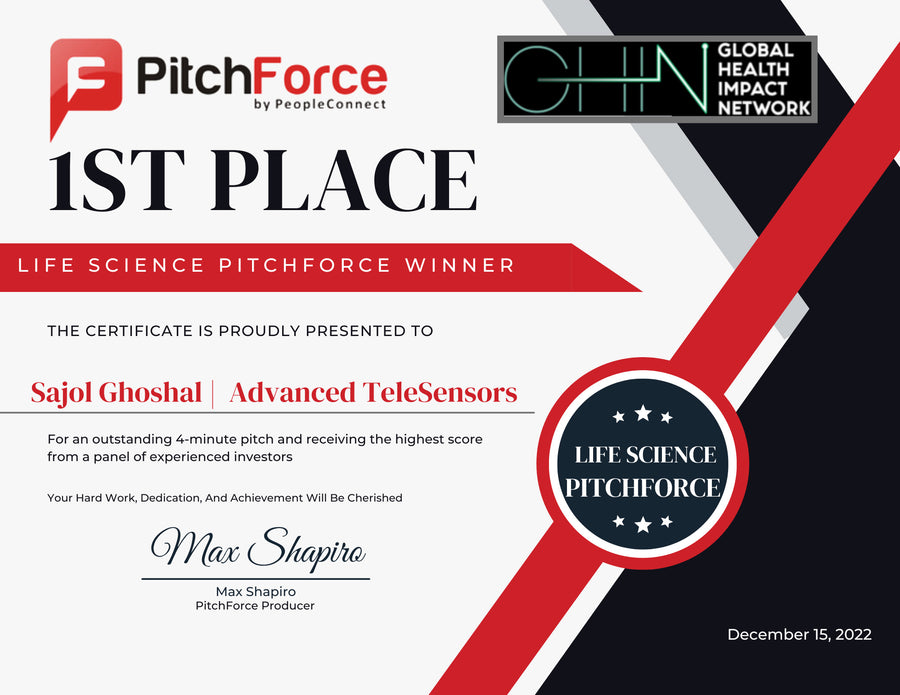 Sajol Ghosal Wins 2022 Life Science Pitch Competition by PitchForce
IITKGP Foundation
---
KGPian Sajol Ghosal (1980/EE), Chief Executive Officer at Advanced TeleSensors, Inc., was honored with the 1st place award at the Dec 15 Life Science pitch competition, hosted by PitchForce (pitch-force.com). Advanced TeleSensors, led by Ghoshal, developed ​​Cardi/o®, a totally-touchless, non-wearable heart and respiratory rate sensing medical device.
Originally developed at NASA, its programmable remote patient monitoring technology can reduce staffing demands and improve patient care, safety, and comfort. It can be used to track heart rate, respiratory rate, sleep quality, fall detection, wandering, and motion using workstations and IOS and Android apps. Read More
"Placing first further validates our mission and value proposition and the feedback from the panel of physicians and investors sharpens our business strategy as we seek new markets and additional investment," said Ghoshal on his social media account.