March 1, 2023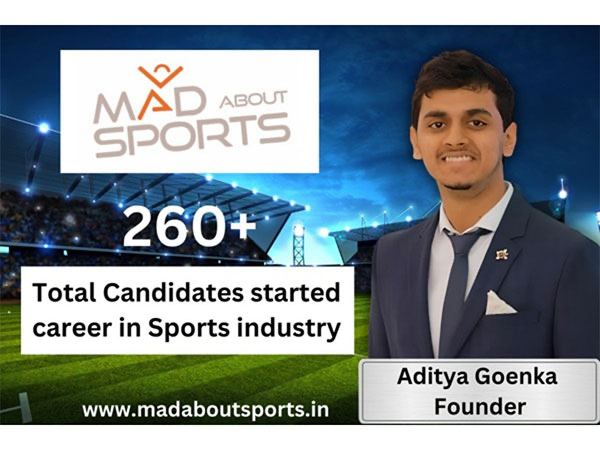 Aditya Goenka is Mad About Sports
IITKGP Foundation
---
India's sports field is vibrant. The country has been striving to bring in more talent and train them better. Yet we are far from leading in global sporting events. Kgpian Aditya Goenka thinks this challenge has much to do with sports education and the untapped potential of professional management in the Indian sports ecosystem. To address the gap Goenka launched Mad About Sports in 2020.
Goenka graduated from IITKGP in 2019 with a dual degree (B.Tech/M.Tech) in Chemical Engineering. While working in the financial and education sector, he decided to explore his childhood passion for sports. He spent two months talking to various experts in the sports industry and identified gaps in sports education — a lack of relevant knowledge and insights about the industry and a lack of clarity on how to enter the industry. Goenka wanted to bridge the gap between theory and practice with the help of highly experienced experts on the platform. This led to his venture Mad About Sports.
The educational technology platform facilitates aspiring professionals to learn practical aspects of sports through analytics and management courses from industry experts. Mad About Sports has enrolled over 7000 students in areas encompassing football and cricket analytics, sports management, and sports media and journalism. Recently
ANI reported
, Goenka helped more than 260 candidates start their careers in the sports industry.