April 6, 2023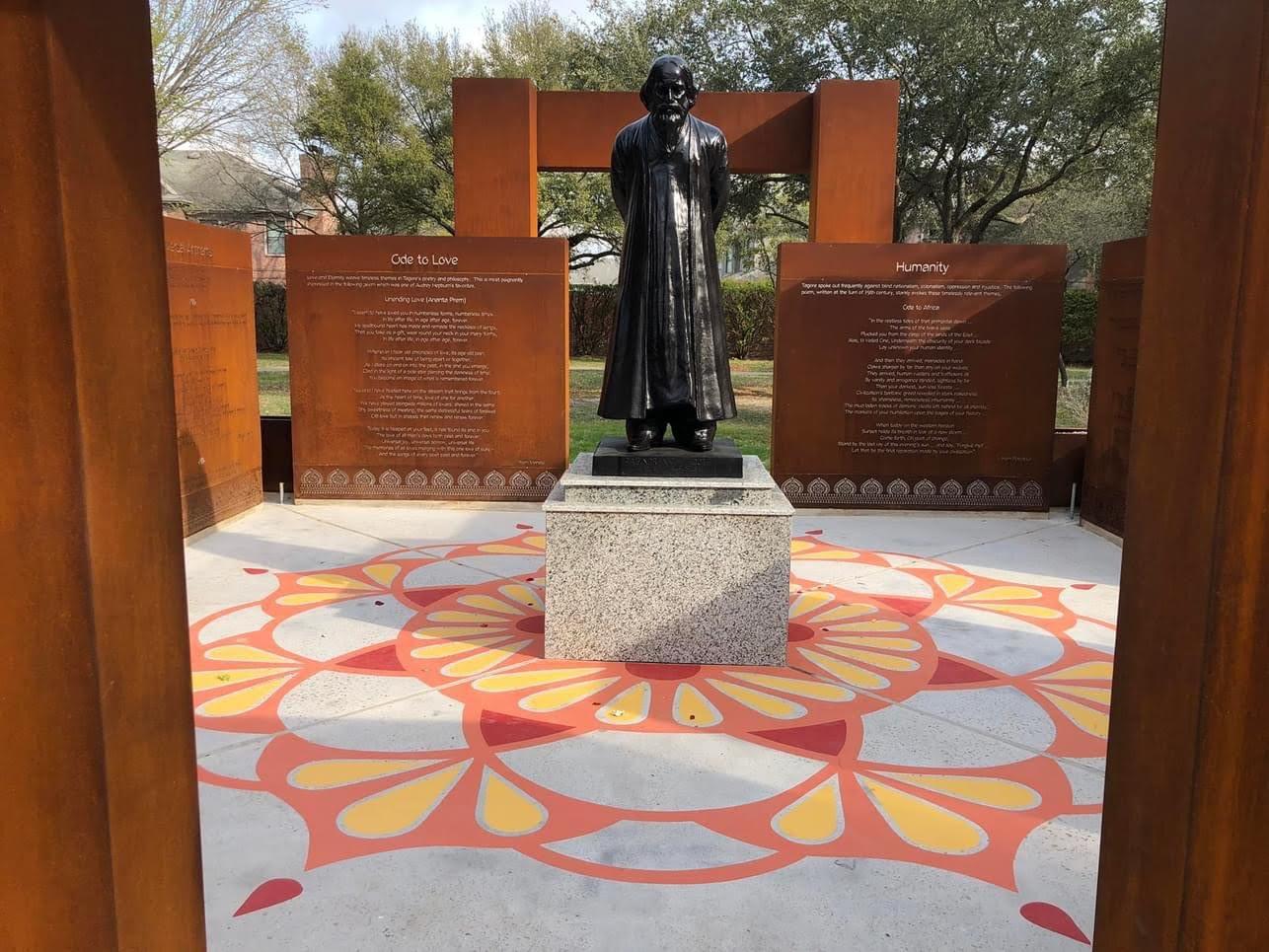 Tagore Grove Memorial Unveiled at Ray Miller Park, Houston, Texas
IITKGP Foundation
---
On February 25th, 2023, the Tagore Society of Houston unveiled the Tagore Grove Memorial, an unique permanent open-air public monument at the Ray Miller Park in Houston, Texas. This major memorial is a gift to the city and creates a beautiful space for all for peace and introspection. The memorial was built on the premise that we need heroes to inspire us to be our better selves, especially in times of great divisions.
Many KGPians were the heroes involved with the establishment of the memorial. IITKGPF board President Asoke Deysarkar and his KGPian wife Ruma Deysarkar donated a full size statue of Tagore in 2013. ITIKGPF board member Partha S Ghosh and KGPian Subrata Ghosh were among the major supporters and donors to the cause. KGPians Surajit Dasgupta, Tapan K Das, Partha Chatterjee were part of the team that built the memorial in 2022-23.
The Memorial brings to life the timeless appeal of Tagore's philosophy of universalism and vision of a borderless world. The beautifully architected memorial (designed by Houston architect Alvaro Espinal and built by Aria Signs and Design), looks like a modern day Stonehenge and is a significant addition to the architectural landscape of Houston. The memorial also contains an exposition of 'alpona', an unique Bengali folk art popularized by Tagore. The alpana is by Houston artist Sneha Bhavsar.
More information about the memorial and the Tagore Society can be found here. This story was brought to our attention by Surajit Dasgupta (1971/Chemical Engineering).
---