April 28, 2023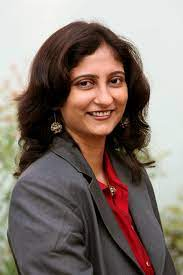 IITKGPian Anuradha Acharya is Solving the Mystery of the Human Genome by Mapping It
IITKGP Foundation
---
A fiercely respected entrepreneur, Anu Acharya is a distinguished alumna from IIT Kharagpur. Acharya was born in Bikaner as the daughter of a professor, but spent most of her life in Kharagpur. Upon completing her education at IITKGP, Anu went to the University of Illinois at Chicago to study physics and management information systems.
Acharya is the founder and CEO of mapmygenome.com, a Hyderabad-based genomics company whose vision is "better health using technology". Founded in 2013, mapmygenome.com began with different markers, writing algorithms for risk prediction for traits, conditions, genetic components, and prediction of the genome. She explains in news reports that "the algorithms work on machine learning. If you look at the average human genome, pick the sequence data, or different parts of the sequence and markers, run it against the software with existing data points, weigh accordingly, and run a pattern, your algorithm improves." Today mapmygenome.com offers personalized health solutions based on genetic tests that help people get to know themselves. In an interview with Mint.com, Anu explains that "in India, we typically go to a doctor when we are ill. But what if we can address the problem at the root and look at it from a preventive point of view? That's the idea behind starting with the genome." The company provides solutions like Genomepatri (similar to a Janampatri, or birth chart, of an individual), MyFitGene, Medicamap, MyNutriGene, Gynaecmap and Cardiomap.
Acharya was also the founder and CEO of Ocimum Bio Solutions, a genomics outsourcing company for discovery, development, and diagnostics, which was headquartered in Hyderabad, India from 2000 to 2013. She also serves as a member of the governing body of the Council of Scientific & Industrial Research in India. She was awarded the Young Global Leader by the World Economic Forum in 2011.