May 18, 2023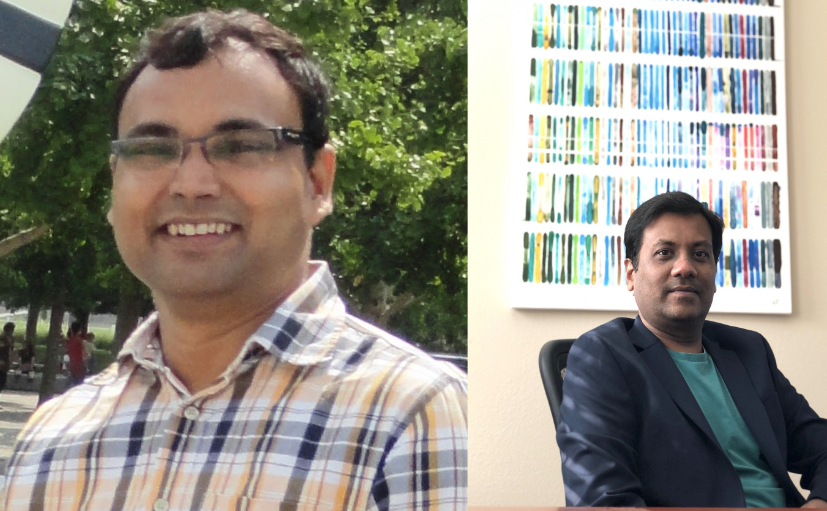 Pictured: Dr. Somnath Ghoshal (L) and Mukul Khandelia (R)
The Ladies Toilet Project
IITKGP Foundation
---
Funded by US-based IIT Kharagpur alumnus Mukul Khandelia (B.Tech/CS/1998/Azad), Dr. Somnath Ghosal's "Ladies Toilet project" is taking steam. The objective of the Ladies Toilet Project, according to Dr. Ghosal, is to build a hygienic toilet facility at one of the co-educational higher secondary schools, located in rural West Medinipur district, to address the issue of school dropouts for female students.
"I feel privileged to be a part of this initiative which promotes the causes of women's health and education empowering women to shape India's future," says serial donor and KGP alumnus Mukund Khandelia. Mukul has previously established the "Aruna & Ram Gopal Khandelia Innovation Award" in his parent's name at IITKGP that supports student groups to do innovative projects related to the field of Electronic Product Design (both software and hardware).
In West Medinipur district of West Bengal where IIT Kharagpur is located, there are 438 co-educational high schools of which 115 are girls high schools. Out of these high schools, 73 schools are located in rural areas and 42 schools are based in municipal areas. Presently, the total number of female students in higher secondary schools are more than two lakhs fifty thousand in this district. The percentage of enrolled female students (13-19 years age-group), out of the total female population of the same age group is 82 percent of the district. However, the socio-economic condition in rural areas of this district is not very good since there are limited livelihood opportunities (farm or non-farm activities). Schools located in rural areas are being operated with inadequate and outdated infrastructure including toilets. As a result, the rate of school dropouts, particularly for female students, increases from primary to upper primary and secondary levels. The primary reasons behind this increasing school dropouts for female students are a lack of transport facilities and the deficiency in terms of hygienic toilet facilities.
As an initial pilot project, Dr. Ghosal is setting up a modern toilet facility at the Gopali Indranarayan Memorial High School (H.S) which was founded in 1972. The school is dominated by socially and economically backward people. There are a total of 750 students at the school of which 370 are girls. Because of a lack of funds, the school has not been able to provide proper toilet facilities to the girls who are always at risk of getting sick due to poor hygiene. According to the head of the school, the "... adolescent age girl students at their specific periodic cycle in month generally remain absent due to non availability of proper toilet facilities. This has been a regular problem regarding attendance of girl students every month."
Watch this short video about the ladies toilet project produced by Dr. Ghosal and his team: https://www.youtube.com/watch?v=a2f5CUvAdaQ.