June 30, 2023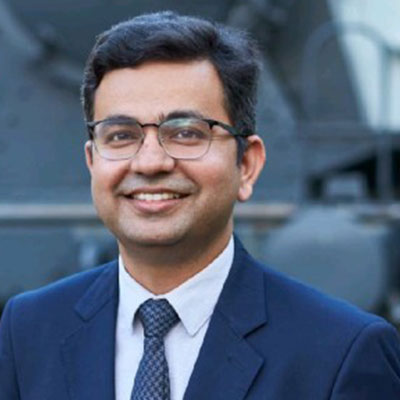 IITKGP VGSoM Alum Mohammad Athar (MBA/2009) Recognized by Economic Times in its 2023 List of "40 under forty: India's Brightest Young Business Leaders"
IITKGP Foundation
---
IITKGP VGSoM alum Mohammad Athar (MBA/2009) has been recognized by the Economic Times (ET) in its 2023 list of 40 of India's brightest young business leaders. He was also recognized by IIT Kharagpur with the prestigious Young Alumni Achiever Award in 2020. Mohammad Athar currently works as a Partner, Leader Industrial Development & Investment Promotion at PwC in India. An industrial development, investment due diligence and Project finance expert, and with immense experience in consulting with international governments.
He has led large scale industrial and infrastructure transformation projects in the Middle East (Saudi Arabia, UAE, Qatar and Oman), South Asia including Bhutan, Sri Lanka and Bangladesh, and Africas. Mohammad came to IIT Kharagpur's VGSoM after completing a B.Tech in Electrical Engineering from Aligarh Muslim University. Participating in the VGSoM induction process for new students at VGSoM, Mr. Athar has advised students to achieve holistic growth as students by achieving a balance of academics and extracurricular achievements. In the ET article, he is quoted as stating that the best advice he ever got was as follows: "Pace your career like a marathon, you may be leading the first few laps, but it's important to finish the race and end on top."
ABOUT VGSOM
Vinod Gupta School of Management (VGSOM) is an academic unit of the Indian Institute of Technology Kharagpur. VGSoM was set up as the first school of management within the IIT system in 1993 at a time when India had just opened its doors to economic liberalization. The school was established with an aim to develop managers with a strong technological background who could lead tomorrow's corporate behemoths to the pinnacle of success. The school was founded by financial support from IITKGP's distinguished alumnus & life-time Fellow, Mr. Vinod Gupta (B.Tech/1967) and matching support from the Government of India. Today, VGSoM has at its mission to "To develop technology driven, innovative business leaders, promote entrepreneurship, agility and sustainability, and adapt diversity and inclusivity for societal benefit." It boasts a large and thriving alumni base and 100% placement rates for jobs.