October 11, 2023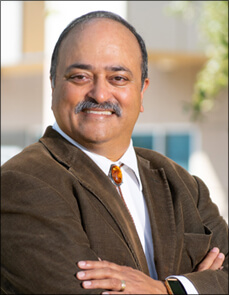 Webinar Hosted by IITKGP AA in Pune
IITKGP Foundation
---
Development and Commercialization of Medical Technology and Related Ecosystems
Speaker: Dr. Pratap Khanwilkar
The IIT Kharagpur AA Pune Chapter is pleased to invite you to join the following webinar by one of our own alumni.
Pratap Khanwilkar received the B.Tech (Hons) from IIT Kharagpur and earned the PhD and MBA from University of Utah. Early in his career (in the late 1980s) Pratap was instrumental in creating a totally implantable pulsatile artificial heart for adults - from concept to successful chronic animal trials. Since then he has gone from strength to strength in this field in multiple roles, including co-inventing and clinically introducing a next-generation heart assist pump as an inventor and entrepreneur.
Pratap has led and managed the entire gamut of medtech in academia, start-ups, and public companies in the US, and in many different roles including founder, CEO, Board Chair, Public Company Officer, Professor, Angel Investor, and Venture Studio Operator.
Pratap will outline his 40-yr journey developing and commercializing medical products. The focus will be on breakthrough devices he has developed ranging from long-term implantable heart assist devices and neurostimulators, to orthopedic implant materials and drug delivery platforms. Present initiatives that include the promotion and further development of the Indian Medtech Ecosystem and a related 'moonshot' project will be addressed, as well as the critical success factors for the development and growth of such an ecosystem in India.
Date: Oct 17 | 08:00 PM (IST)
Registration link