IIT-KGP honours 10 alumni for contribution to institute
Business Standard (January 12, 2019)
Ten alumni of the IIT-Kharagpur were honoured for their contribution to the institute for facilitating global networking and reach, leading collaborative projects and other activities at the 16th Annual Alumni Meet being held at the institute campus.
The recipients included Ratun Lahiri and Davender Jain who were from abroad.
Lahiri is a finance expert from London, who had founded UK Chapter--a 330-member organisation having strategised events to attract participation from the alumni, an IIT KGP statement said Saturday.
Jain had spearheaded joint conference for all IIT directors including IIT KGP with Vice-chancellors of premier Australian universities to promote research, faculty exchange and the IIT brand in Australia. (Read More)
Other 2018 Awardees Honored at Alumni Meet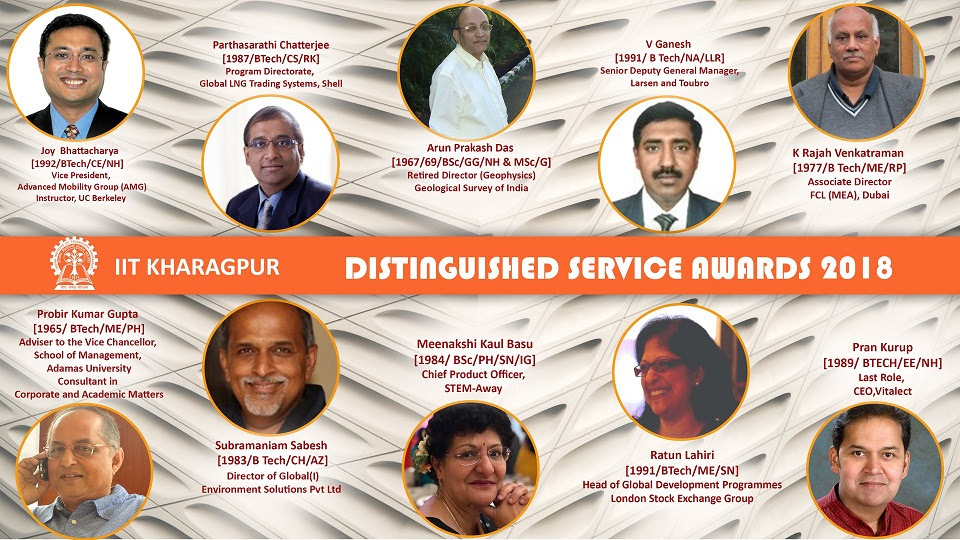 Awardee Davender Jain ('69) receiving his award from KGP Director, PPC