Inter Hall (Inter Generation) Quiz Finals & Fundraiser

Dear Reader,
The Inter Hall (Inter Generation) Quiz Finals is on Saturday, 27th June at 8:30pm KGP Time. This is a culmination of a series of intra-hall quiz competitions and fundraisers being held by IIT Kharagpur alumni who have come together spontaneously.
The 14 best quiz teams, across 70 years, will clash in this epic final.
Ustad Zakir Hussain, Siddhartha Basu, Harsha Bhogle and Vikas Swarup are the Guest Quiz Masters. We thank them graciously for helping us raise money for "IITKGP Directors Alumni Fund for Campus and Vicinity Staff due to Covid-19".
It'll be an event to remember. But, we shouldn't forget this is, first and foremost, a fundraiser.
Please do pledge your donation at the following link:
https://forms.gle/2vziDhcYKrPHBmRQ9
Please pledge any amount you wish, in any currency you want. In fact, we would request you to keep it reasonably small. It adds up.
This Pledge list will not be made public. This is not a competition. The Quiz is the competition. Your Pledge is from your heart.
It's a simple form and will take less than 45 seconds for you to fill.
Our mess workers literally put food on our table when we were students; now, it's our duty to ensure there's food on the table for them and their families.
Kgp ka tempo--high hai!
Remember to pledge at https://forms.gls/2vziDhcYKrPHBmRQ9
Live streaming link for the Finals: https://youtu.be/Y1QjRmTMolo
This event is sponsored by IIT Kharagpur Foundation of USA and supported by IIT Kgp Alumni Foundation of India.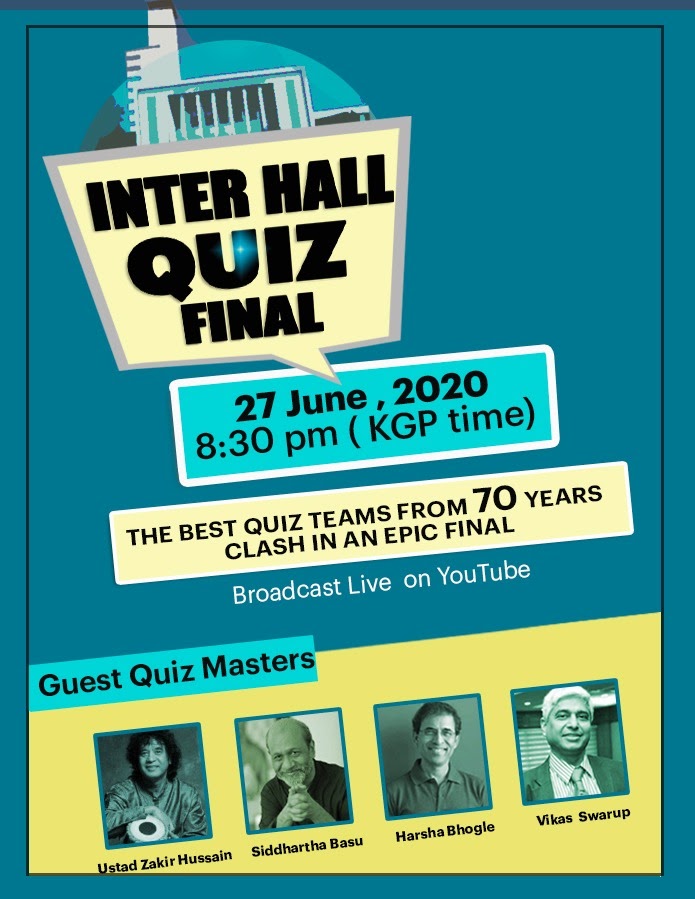 ----------------------------------
The IITKGP Foundation respects your privacy!
To make sure these communications are not mistakenly blocked in the future by your spam-blocker, please add 'email_watch@omnimagnet.net' and 'webmaster@iitkgpfoundation.org' to your approved-senders-list. If you no longer wish to receive correspondence of this kind from the IITKGP Foundation please follow this unsubscribe link:
http://www.iitkgpfoundation.org/unsubscribe.html?email=[email]
. You will be removed from receiving any further e-mails at that point. Please allow up to 72 hours to process.