KGP Trustee & Past SBI CEO Arundhati Bhattacharya and Former RBI Head Raghuram Rajan talk ECONOMY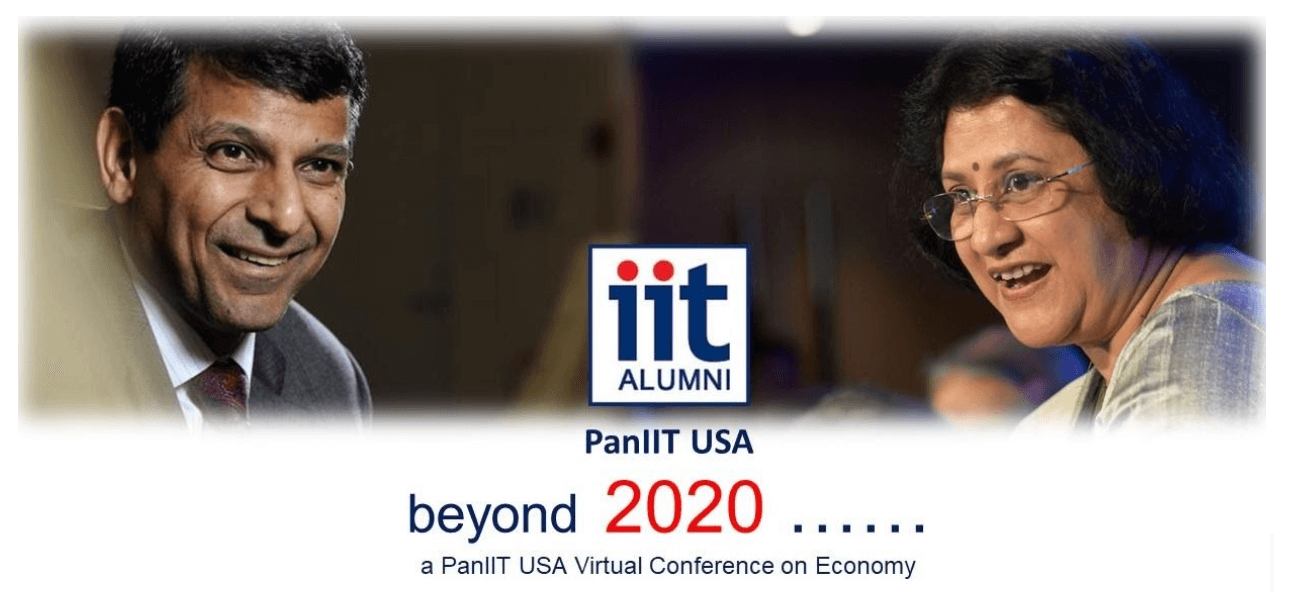 THE NEW GLOBAL ECONOMIC NORM: POST
COVID-19
Pan IIT USA in association with WHEELS Global Foundation announces the next virtual conference series with former RBI & SBI heads discussing the impact of COVID-19 on Global Economics … what is the new Norm?
DATE: Thursday, July 23, 2020
TIME: 9:00-10:30am PDT/12:00pm-1:30pm EDT/ 09:30-11:00pm IST
Speakers:
Arundhati Bhattacharya - Member, Board of Trustees, IIT Kharagpur; President and CEO, Salesforce India and former Chairperson of the State Bank of India.
Raghuram Rajan - IIT Delhi graduate, is Katherine Dusak Miller Distinguished Service Professor of Finance at University of Chicago Booth School of Management; former Governor of the Reserve Bank of India; former Chief Economist and Director of Research at the International Monetary Fund.
NEW GLOBAL ECONOMIC NORM: POST COVID-19
New Global Economic Paradigm

New Economy to be Digital and Data-driven by AI and ML

New Development Opportunities; particularly Infrastructure

New Global Economic Alliances

Opportunities for IITians to impact the New Global Economics

For any problems with the registration, please contact Ron Gupta rongupta@aol.com or Anoop Verma anoopverma1987@iitroorkeealumni.org
PanIIT USA Team:
Ron (Ranbir) Gupta (Kharagpur), Anoop Verma (Roorkee),
Animesh Pathak (BHU), Arun Jain (Guwahati),
Witty Bindra (Delhi), Sanjiv Goyal (Delhi) and Sundy Srinivasan (Delhi).
In association with WHEELS Global Foundation.
----------------------------------
The IITKGP Foundation respects your privacy!
To make sure these communications are not mistakenly blocked in the future by your spam-blocker, please add 'email_watch@omnimagnet.net' and 'webmaster@iitkgpfoundation.org' to your approved-senders-list. If you no longer wish to receive correspondence of this kind from the IITKGP Foundation please follow this unsubscribe link:
http://www.iitkgpfoundation.org/unsubscribe.html?email=[email]
. You will be removed from receiving any further e-mails at that point. Please allow up to 72 hours to process.