IIT-KGP start-up develops low-cost mask for both India's low income groups and the healthcare sector



Dear Reader,
Don't forget to join the PanIIT Event on Global Economy with Arundhati Bhattacharya (KGP Trustee & Former SBI Head), Raghuram Rajan (Former RBI Head) and moderator Dipak Jain today, July 23, 2020 at 9:00am PDT/11:00am CDT/12:00pm EDT/9:30pm IST.
The link to join is found below. Note: feel free to join even if you haven't registered.
https://us02web.zoom.us/s/84393891550
Director V.K. Tewari posted the following information on his Facebook page July 21, 2020:
"IIT Kharagpur has declared results for the academic year 2019-20. 2630 final year students have completed successfully their academic degree programs. This includes B.Tech.--508, B.Tech./M.Tech. Dual--534, B.Arch.--34, M.Sc. 2 year--177, M.Tech.--637, MMST--6, MCP--35, LLB--33, LLM--16, MHRM--15, MBA--126, EMBA--19, PGDBA--57, MS--15, PhD--202.
The numbers are expected to increase in the coming weeks as more MS and PhD students qualify for their degrees. The graduating students include about 15% girl students across all levels of study (UG, PG, RS). The provisional certificates will be available soon from the Academic Section.
My congratulations on the well-deserved success of all the graduating students and best wishes for their future endeavours."
The IITKGP Foundation would also like to congratulate the new graduates on their achievements and wish them the best for the future!
Give back to your KGP! Make a quick donation via the below buttons.


The IITKGP Foundation is Tax-Exempt under Internal Revenue Code (IRC) Section 501(c)(3) in the United States (Federal ID: 47-0747227).
Don't forget to submit any pictures and information you have of "KGPians Getting Together" either socially or for KGP related events. We will share them in an upcoming newsletter!

UPCOMING EVENTS
July 23, 2020: PanIIT USA Virtual Conference on 'THE NEW GLOBAL ECONOMIC NORM: POST COVID-19', featuring KGP Trustee & Past SBI CEO Arundhati Bhattacharya, Former RBI Head Raghuram Rajan, Dipak C. Jain, Former Dean of Northwestern University's Kellogg School of Management as moderator and hosted by IITKGP Foundation US President Ron Gupta ('70)
July 1-24, 2020: Registration for the IIT Kanpur HCL Cybersecurity Hackathon Open (Click this link to be taken to more information about this event, including registration)
August 2020: E-Symposia on "Gandhian Thoughts and Philosophy"
Ongoing: Apply for CEP (Continuing Education Program) Courses at IIT-Kharagpur
If you have an event you would like to add to the calendar, please send an email with details to info@iitkgpfoundation.org.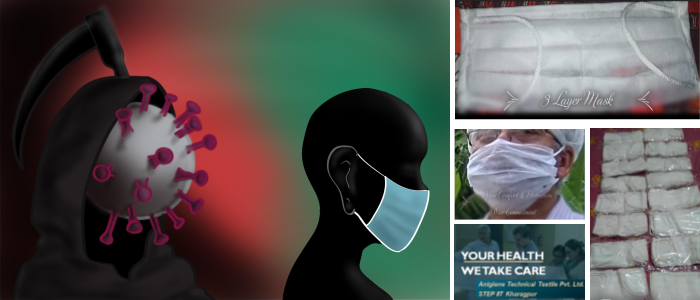 IIT Kharagpur incubated start-up Anigiene Technical Textiles has developed a P3 layered low-cost surgical face mask.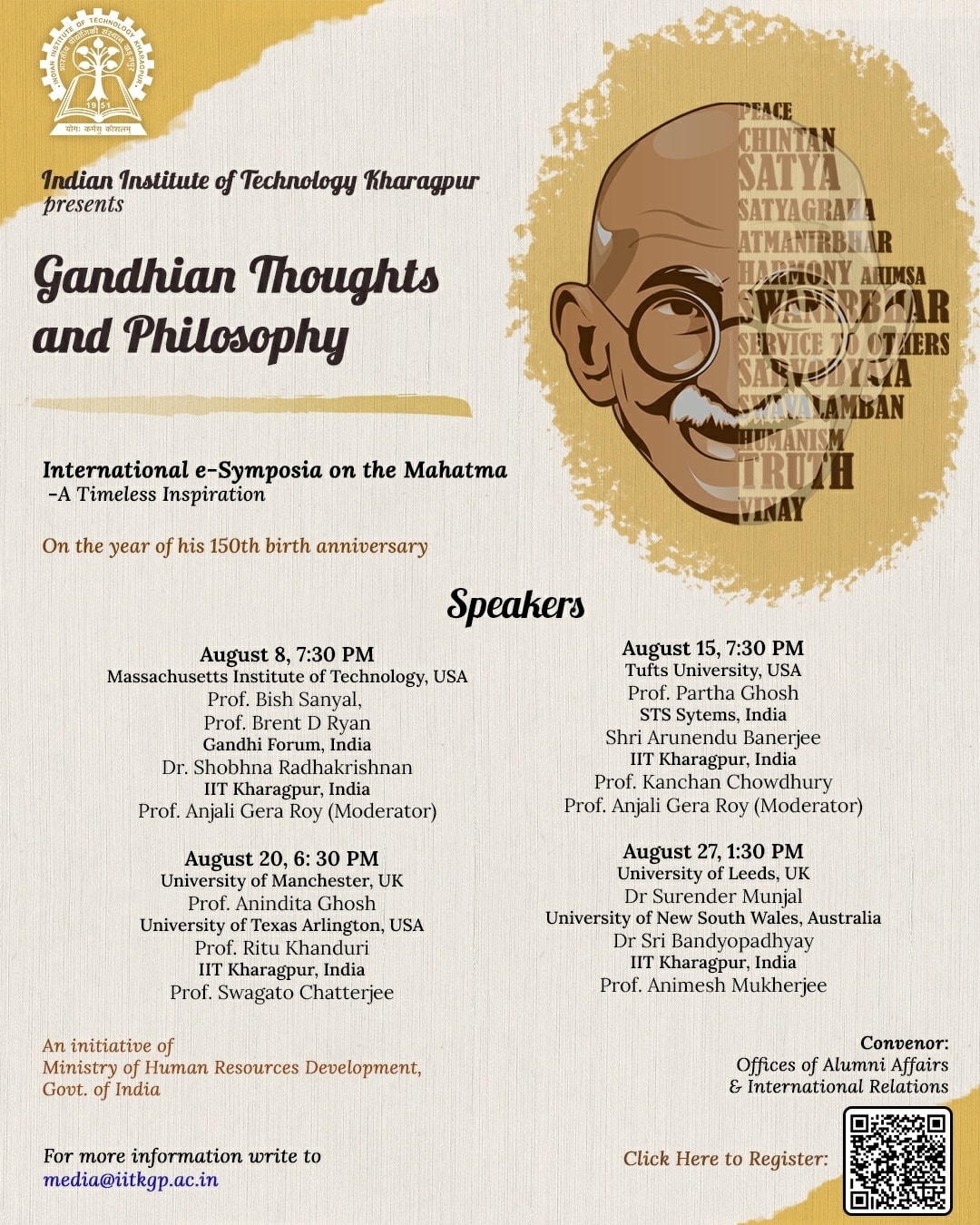 IIT Kharagpur is organizing an e-symposia on Gandhian thoughts and philosophy. The month-long event will feature talks by experts from across the world.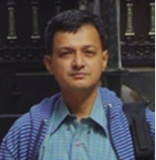 IIT Kharagpur is offering a free online course on cloud computing on NPTEL for computer science, electronics and communications, and electrical engineers.
Make a Quick Donation to IIT Kharagpur now!
----------------------------------
The IITKGP Foundation respects your privacy!
To make sure these communications are not mistakenly blocked in the future by your spam-blocker, please add 'email_watch@omnimagnet.net' and 'webmaster@iitkgpfoundation.org' to your approved-senders-list. If you no longer wish to receive correspondence of this kind from the IITKGP Foundation please follow this unsubscribe link:
http://www.iitkgpfoundation.org/unsubscribe.html?email=[email]
. You will be removed from receiving any further e-mails at that point. Please allow up to 72 hours to process.