Join Ron Gupta, IITKGPF President, conduct the PanIIT Virtual Conference on FINTECH on September 10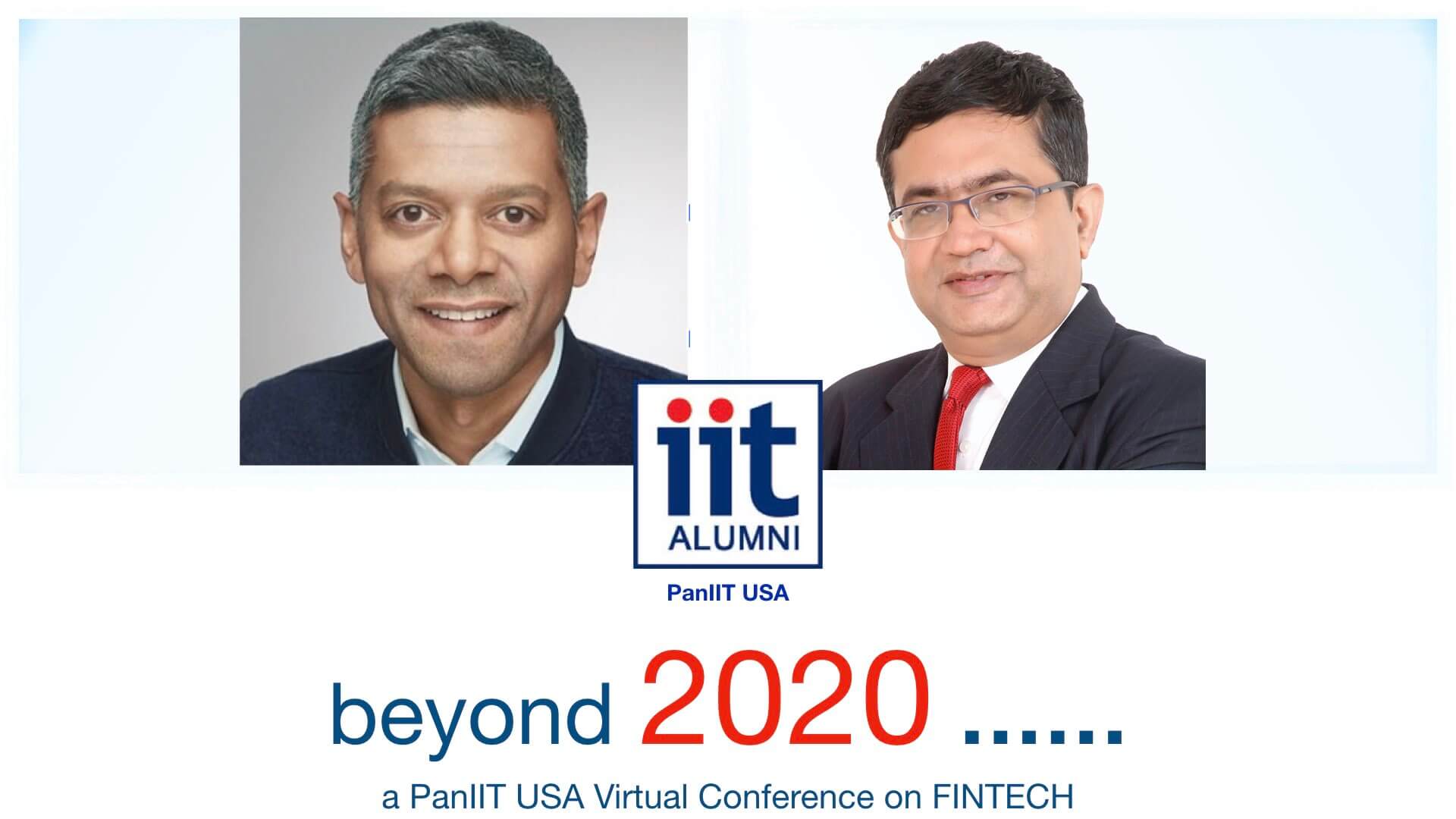 THE NEW GLOBAL FINANCIAL TECHNOLOGY (FINTECH) NORM: Post COVID-19
...Conducting Financial Transactions using Technology...
Date: September 10, 2020
Time: 09:00-10:30am PDT/12:00pm-1:30pm EDT/09:30-11:00pm IST
Registration Link: https://us02web.zoom.us/webinar/register/WN_lL_uT6XiS3OuShWyuIdkeA
(Registration is complimentary)
Any problems, please contact rongupta@aol.com or c_srinath@yahoo.com.
Please send any questions for the speakers to Ron Gupta rongupta@aol.com.
PanIIT USA in association with WHEELS/PiTech announces, the next virtual conference with frequent Bloomberg News guest Vinay Nair, and Bombay Stock Exchange MD Ashish Chauhan discussing the impact of COVID-19 on FINTECH; the way of conducting financial transactions using Technology...what is the new Norm?
Speakers (Learn More about the Speakers)
Vinay Nair--Serial entrepreneur (Tifin, Magnify, 55ip...), IIT Madras Gold Medalist, NYU Stern, Professor at Wharton, Sloan, INSEAD, ISB
Ashish Chauhan--MD, CEO, Bombay Stock Exchange, IIT Bombay, IIM Kolkata, CEO Mumbai Indians
NEW GLOBAL FINTECH NORM: POST COVID-19
New Global FINTECH Paradigm

New Geo-political Scenario: Impact on FINTECH and on India

Role of Artificial Intelligence (AI) and Machine Learning (ML)

Cryptos and BlockChain

Global Liquidity: Impact on FINTECH

Opportunities for IITians to impact the New Global FINTECH
E-Certificates of participation will be issued upon request after the event. Please send your request to alumni@iit.org.
To get registered for this event, please click here.
Any problems, please contact Ron (Ranbir) Gupta rongupta@aol.com or Srinath Chigullapalli c_srinath@yahoo.com.
PanIIT USA: Ron (Ranbir) Gupta (Kharagpur), C. Srinath (Madras), Anoop Verma (Roorkee), Animesh Pathak (BHU), Arun Jain (Guwahati), Witty Bindra (Delhi), Sanjiv Goyal (Delhi), Rounak Mehta (Gandhinagar) and Sundy Srinivasan (Delhi).
WHEELS Global/PiTech: Suresh Shenoy (Bombay).
----------------------------------
The IITKGP Foundation respects your privacy!
To make sure these communications are not mistakenly blocked in the future by your spam-blocker, please add 'email_watch@omnimagnet.net' and 'webmaster@iitkgpfoundation.org' to your approved-senders-list. If you no longer wish to receive correspondence of this kind from the IITKGP Foundation please follow this unsubscribe link:
http://www.iitkgpfoundation.org/unsubscribe.html?email=[email]
. You will be removed from receiving any further e-mails at that point. Please allow up to 72 hours to process.