IIT Kharagpur researchers develop 'painless microneedle' for drug and vaccine delivery



Dear Reader,
IIT-Kharagpur has developed a 'painless microneedle', which is thinner than a human hair, for vaccine and drug delivery. Researchers with the Department of Electronics and Electrical Communication Engineering have developed the micropump and microneedle, which are integral parts of transdermal drug delivery systems capable of administering large and viscous drug molecules in a painless way. Read more about the novel system in the below newsletter.
Director V.K. Tewari posted a Facebook update on the COVID-19 ration distributions this past weekend.
"IIT Kharagpur has started the 4th phase of COVID relief distribution this week. Supported by the alumni, this initiative will span over the last week of August and the first week of September to distribute essential items to the underprivileged community who have been affected by the pandemic. The Institute has been distributing relief materials to about 150-200 persons daily keeping in mind the issues related to community spread of #COVID19, social distancing, the safety of the security personnel managing the activity, and the relief recipients. Added to this is the monsoon which is at full blow at this time of the year. I am sharing the experience and views of our Registrar and Security Officer." (Read More in PDF)
Give back to your KGP! Make a quick donation via the below buttons.
The IITKGP Foundation is Tax-Exempt under Internal Revenue Code (IRC) Section 501(c)(3) in the United States (Federal ID: 47-0747227).
Don't forget to submit any pictures and information you have of "KGPians Getting Together" either socially or for KGP related events. We will share them in an upcoming newsletter!

UPCOMING EVENTS
September 10, 2020: PanIIT USA Virtual Conference, "The New FINTECH Norm: Post COVID-19" (Ron Gupta is organizing the event)
Ongoing: Apply for CEP (Continuing Education Program) Courses at IIT-Kharagpur
If you have an event you would like to add to the calendar, please send an email with details to info@iitkgpfoundation.org.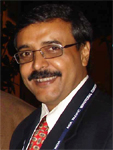 Dean of Alumni Affairs, Prof Subrata Chattopadhyay would like to share a short movie 'Deep Stambh' created for the 70th Foundation Day of IIT-Kharagpur.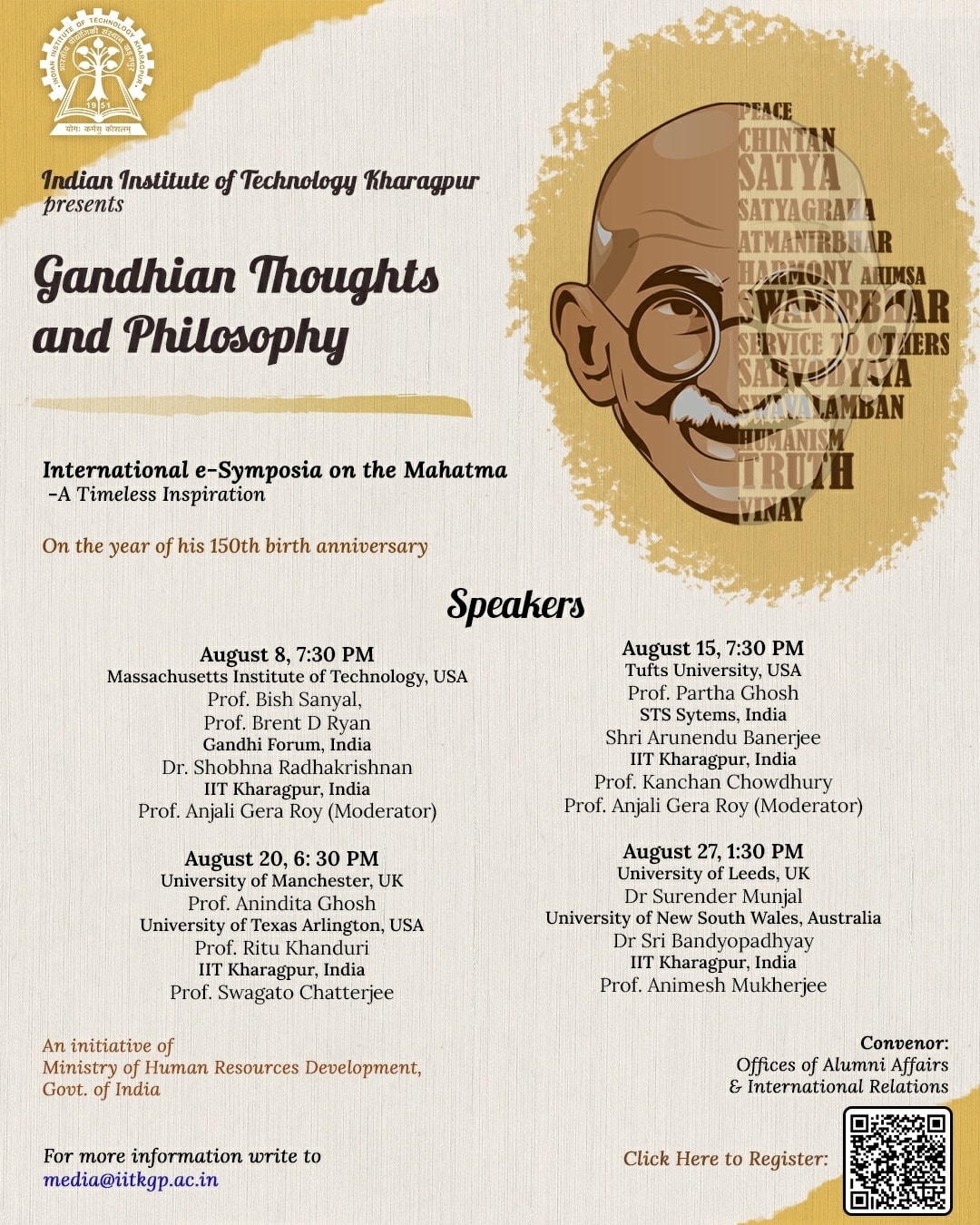 IIT Kharagpur's month-long celebration of Mahatma Gandhi's 150th birth anniversary which ended August 28, 2020.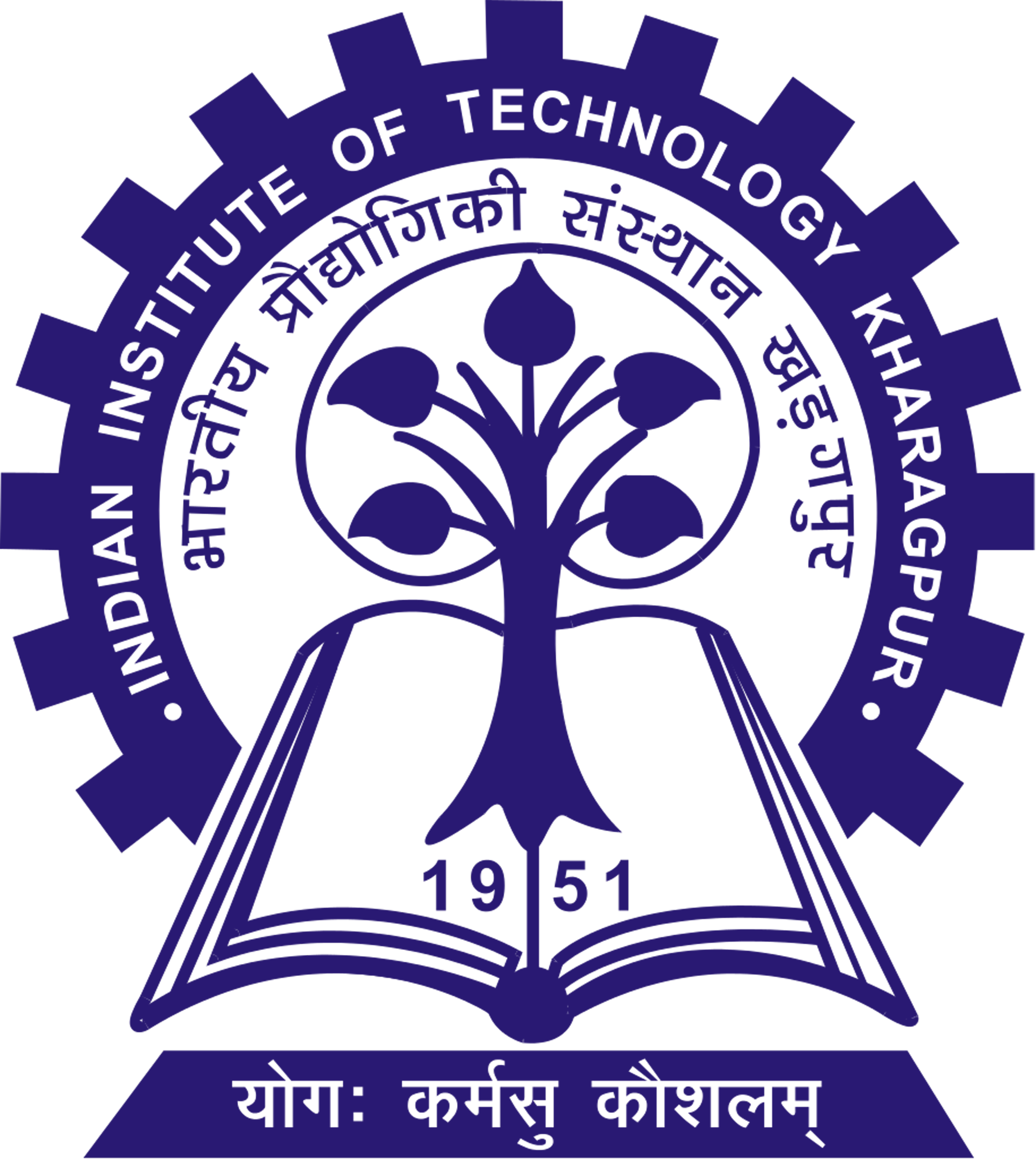 IIT Kharagpur is a proud institution that has brought out pioneers in the field of technology. The esteemed institute has been the temple of innovations. In this article CiOL, looks at a few brilliant tech-enthusiasts from the IIT Kharagpur alumni list.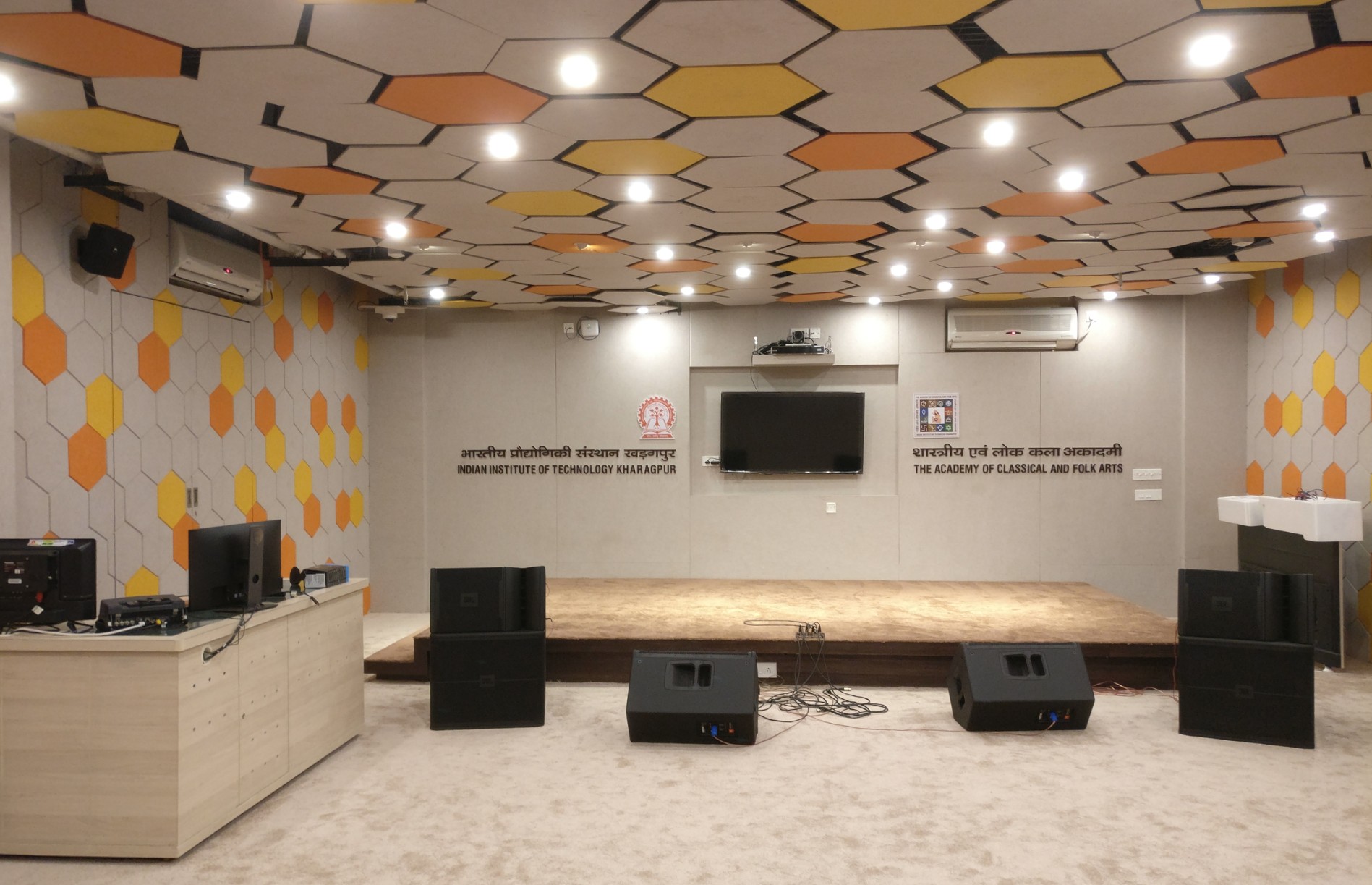 At IIT Kharagpur, the Academy of Classical and Folk Arts has been set up aligned with this aim in view.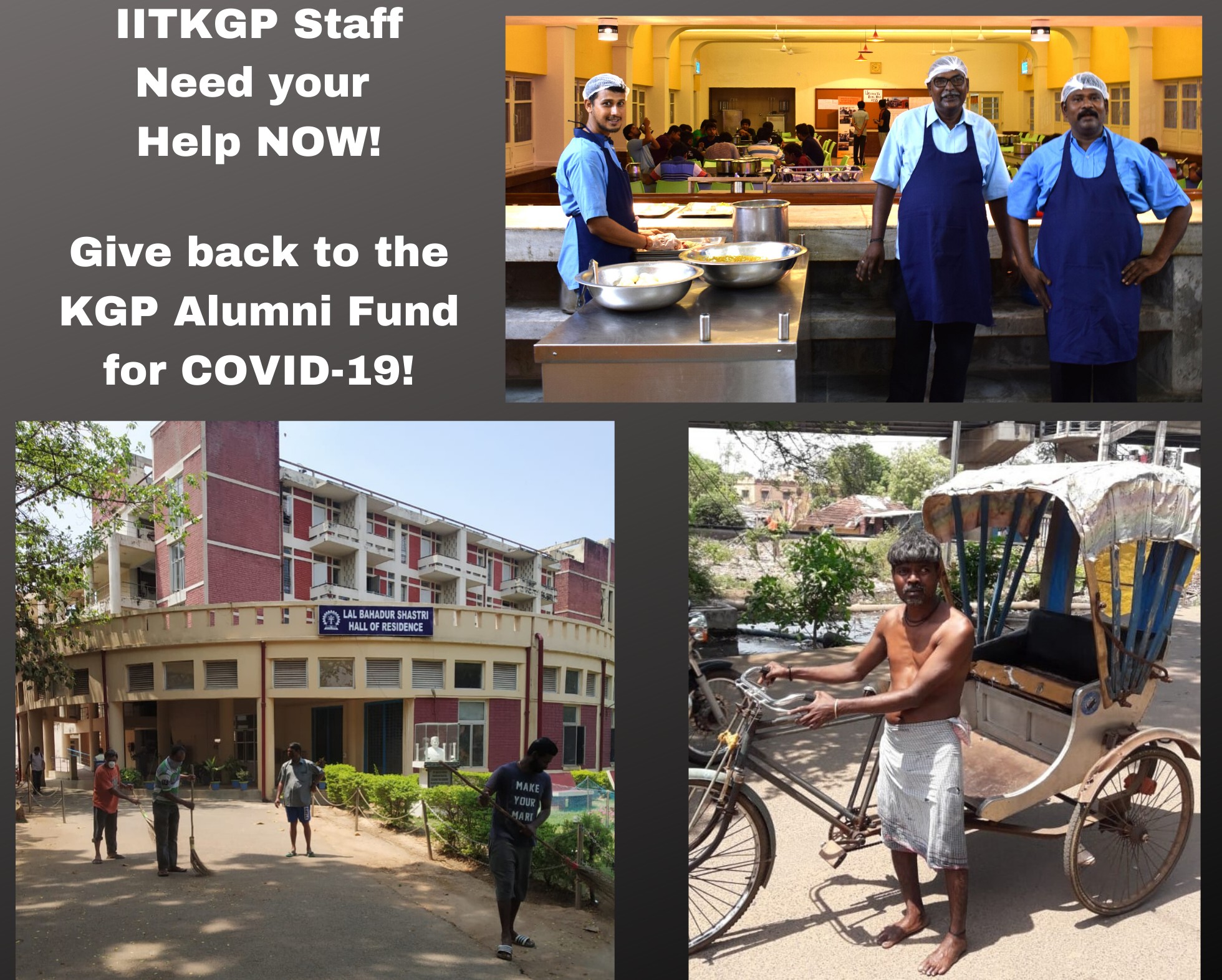 The third phase of distributions has just kicked off and will provide support through the end of September.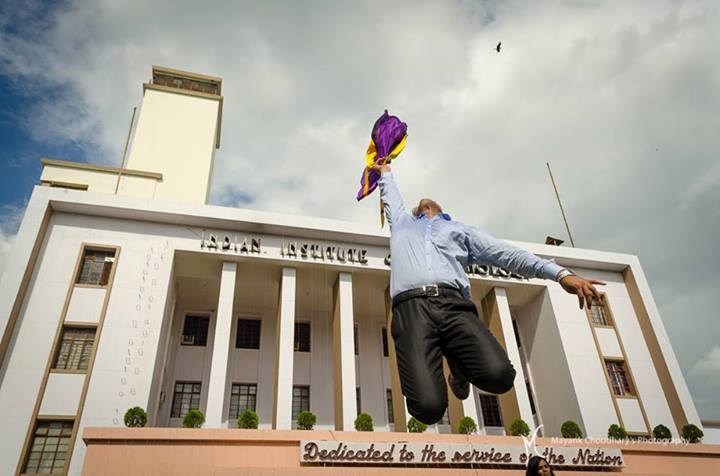 September 10, 2020: PanIIT USA Virtual Conference, The New FINTECH Norm: Post COVID-19
Ongoing: Apply for CEP (Continuing Education Program) Courses at IIT-Kharagpur
Make a Quick Donation to IIT Kharagpur now!
----------------------------------
The IITKGP Foundation respects your privacy!
To make sure these communications are not mistakenly blocked in the future by your spam-blocker, please add 'email_watch@omnimagnet.net' and 'webmaster@iitkgpfoundation.org' to your approved-senders-list. If you no longer wish to receive correspondence of this kind from the IITKGP Foundation please follow this unsubscribe link:
http://www.iitkgpfoundation.org/unsubscribe.html?email=[email]
. You will be removed from receiving any further e-mails at that point. Please allow up to 72 hours to process.