Join the International Webinar, 'India: The Global Destination for Higher Education', October 9-10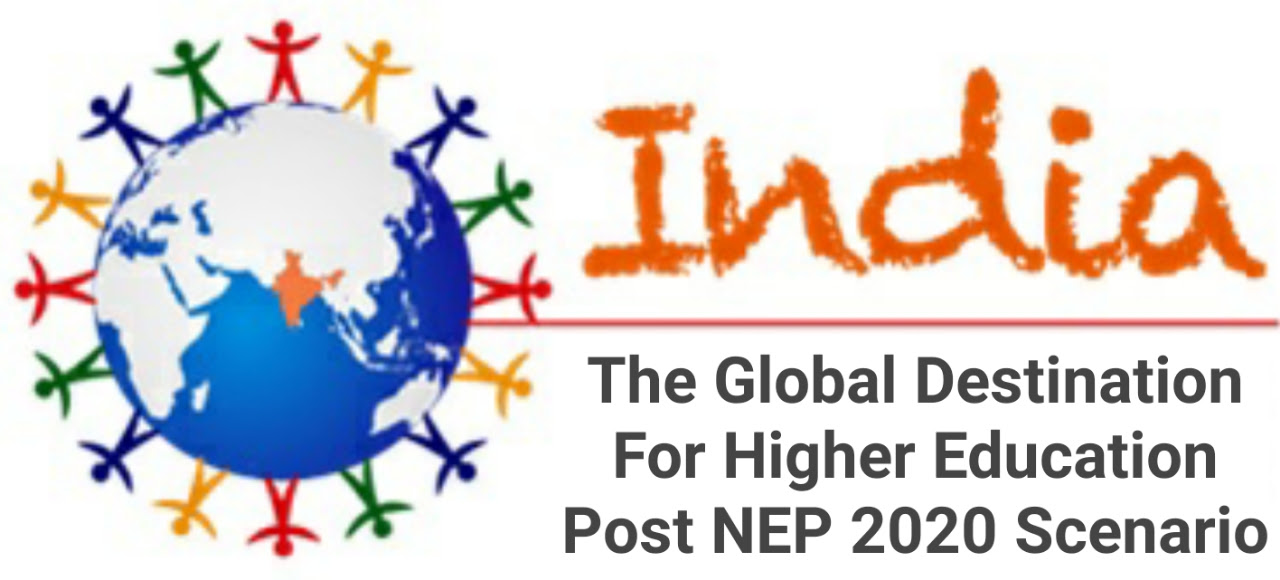 International Webinar, 'India: The Global Destination for Higher Education-Post NEP 2020 Scenario'
Date: October 9, 2020 @ 10:00am IST (12:30am EDT) (October 8, 2020 at 09:30pm PDT)
October 10, 2020 @ 08:30am IST (08:00pm PDT/11:00pm EDT)
Click on the below link to Register NOW (Free to register):
https://sites.google.com/view/webinarsep20
Click here to see the program line-up
YouTube Live Links--
October 9, 2020: https://www.youtube.com/watch?v=6P5NnTooAcw&feature=youtu.be
October 10, 2020: https://www.youtube.com/watch?v=7dx6J4K5eLw&feature=youtu.be
Dear Sir/Madam,
We invite you to register for a very unique event where you will listen and interact with Directors of IITs, IIMs, NIITs, IIITs and a large number of VCs from Central, State and Private Universities. Our Education Minister Sh Ramesh Pokhriyal 'Nishank' ji, has consented to be the Chief Guest for the Inaugural Session and Secretary Higher Education, Shri Amit Khare ji will be the Chief Guest for Valedictory Session.
We believe that if we strive together, we can retrieve the glory of ancient centres of learning like Takshashila, Nalanda, Somapura or Pushpagiri etc. by upgrading our universities and colleges to attract students from all over the world. India has the potential to earn about $ 20 Bn every year from the Education Sector. India has very few foreign students when compared to the USA, UK, China, France, Australia etc. We are way behind and have a long way to go. We feel that top 10% of Indian Universities and Colleges both Government and Private can attract foreign students and thus earn foreign exchange as well as make India, a Global Destination for Higher Education and that will make India a Soft Super Power.
The Two Days Webinar will assess the current status and draft a roadmap to arrest talent streaming out of India and attracting the students globally to Indian universities for pursuing higher education. If you have any great ideas to make "India, the Global Destination for Higher Education", please send them to us on email id: hec@paniit.org but limited to 200 words along with your photograph and a very brief profile not exceeding 50 words and we shall include the selected ones in our Recommendations Document that will be submitted to the Education Minister of GOI.
We look forward to your participation. Please click on the link to register:
https://sites.google.com/view/webinarsep20
With Warm Regards,
Commander VK Jaitly
+91 9811777904
Chairman: International Webinar
Board Member: IIT Bhuvaneswar
Ex President: IIT Kharagpur Alumni Foundation (India)
Co-sponsored by IITKGP Foundation USA
----------------------------------
The IITKGP Foundation respects your privacy!
To make sure these communications are not mistakenly blocked in the future by your spam-blocker, please add 'email_watch@omnimagnet.net' and 'webmaster@iitkgpfoundation.org' to your approved-senders-list. If you no longer wish to receive correspondence of this kind from the IITKGP Foundation please follow this unsubscribe link:
http://www.iitkgpfoundation.org/unsubscribe.html?email=[email]
. You will be removed from receiving any further e-mails at that point. Please allow up to 72 hours to process.