Don't Miss Event: 'Face to Face with Alumni' featuring KGP Director V.K. Tewari on December 27, 2020

Dear Reader,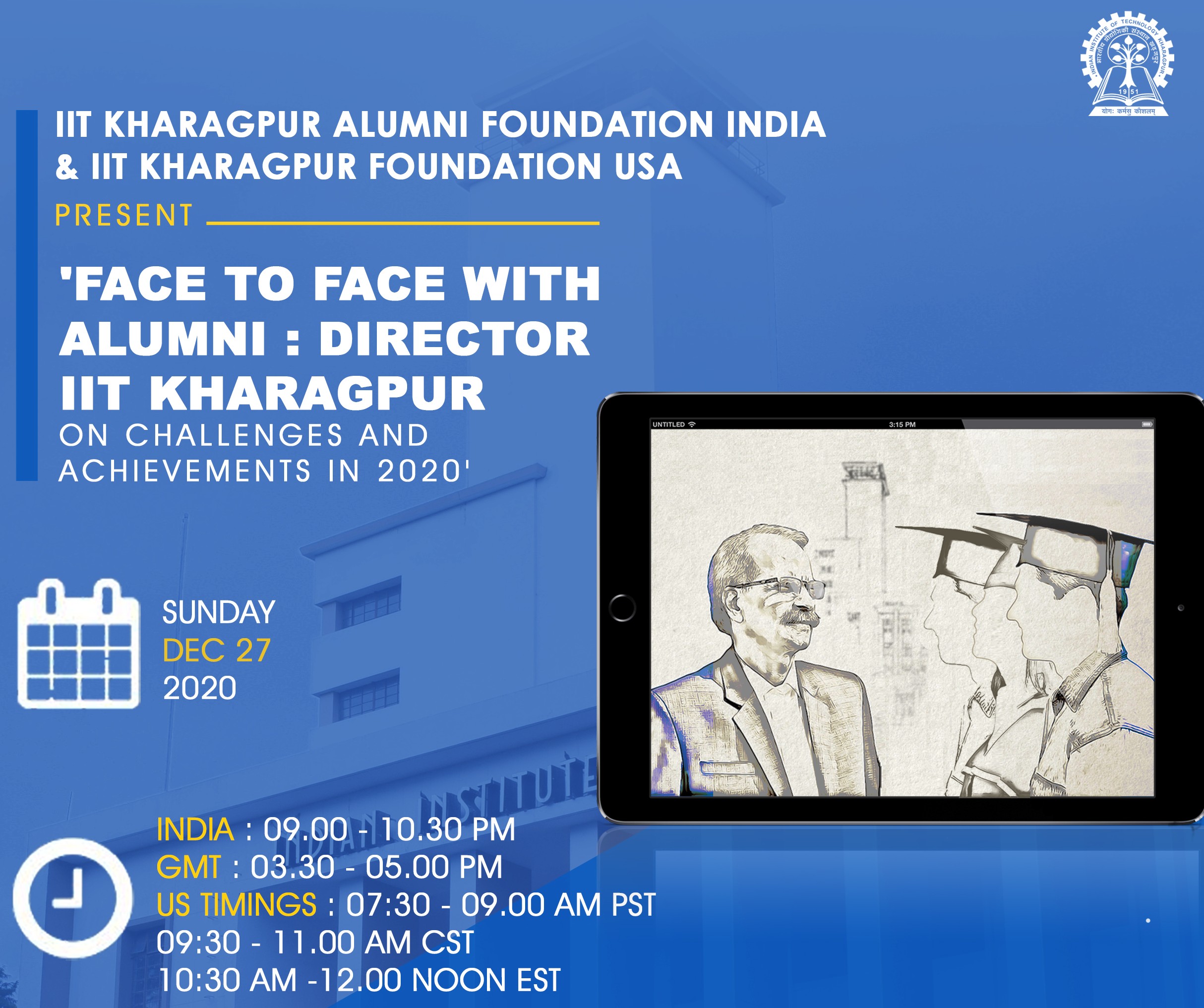 Program Brief:
- Director's Report on Key Activities and Achievements of 2020
- Roadmap 2021 Onward
- Alumni Panel Discussion with Director
- Open House
Date: Sunday, December 27, 2020
Time: 07:30-09:00 AM PST/09:30-11:00 AM CST/10:30 AM-12:00 PM EST/09:00-10:30 PM IST/03:30-05:00 PM GMT
To attend the event, please follow the below link to complete the registration process:

For more information write to alumni.iitkgp@gmail.com.
Give back to your KGP...

----------------------------------
The IITKGP Foundation respects your privacy!
To make sure these communications are not mistakenly blocked in the future by your spam-blocker, please add 'email_watch@omnimagnet.net' and 'webmaster@iitkgpfoundation.org' to your approved-senders-list. If you no longer wish to receive correspondence of this kind from the IITKGP Foundation please follow this unsubscribe link:
http://www.iitkgpfoundation.org/unsubscribe.html?email=[email]
. You will be removed from receiving any further e-mails at that point. Please allow up to 72 hours to process.