Subir Chowdhury ('89) School of Quality and Reliability at IIT-KGP--first School of Q&R in India

**You can share this newsletter with your KGP friends by clicking
"Share With a Friend"
just above the banner image!**

If you are planning a visit to KGP, send us an email via the above button.
We will help you arrange a VIP visit!
The Subir Chowdhury School of Quality and Reliability is a first and unique School of Excellence in India and can be added to the list of several academic disciplines that have been pioneered by IIT Kharagpur. With India's giant step towards upgrading its manufacturing operations to Industry 4.0 and transforming to an industrial hub, the importance of quality and reliability is more important than ever. The School looks towards training industry professionals and academicians to develop new age quality professionals.
The Centre of Excellence in Advanced Manufacturing Technology at IIT Kharagpur will be establishing a weekly webinar series titled "Saturday Manufacturing Talks" which will bring together leaders in industry and academia to discuss advanced topics of manufacturing. The webinars begin this Saturday, March 13, 2021, at 8:30-9:30 pm IST (7:00 am PST/ 9:00 am CST/ 10:00 am EST). The first webinar features Farrokh Mistree ('67), L.A. Comp Chair and Professor, School of Aerospace & Mechanical Engineering, University of Oklahoma as the speaker. Don't miss out!

Make a quick donation via the below buttons.

The IITKGP Foundation is Tax-Exempt under Internal Revenue Code (IRC) Section 501(c)(3) in the United States (Federal ID: 47-0747227).
Make sure to submit any pictures and information you have of "KGPians Getting Together" either socially or for KGP related events. We will share them in an upcoming newsletter!

UPCOMING EVENTS
March 13, 2021-Ongoing:
Saturday Manufacturing Talks, presented by the Centre of Excellence in Advanced Manufacturing Technology at IIT Kharagpur
Ongoing: Apply for CEP (Continuing Education Program) Courses at IIT-Kharagpur
If you have an event you would like to add to the calendar, please send an email with details to info@iitkgpfoundation.org.

The Centre of Excellence in Advanced Manufacturing Technology of IIT Kharagpur is kicking off a year-long webinar megaevent titled "Saturday Manufacturing Talks".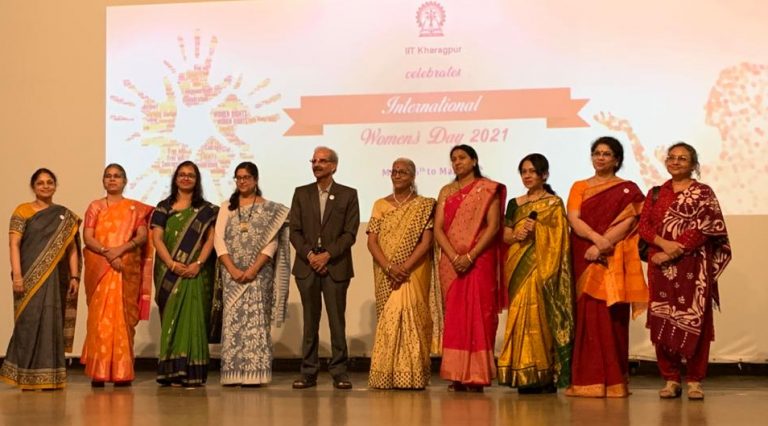 International Women's Day was observed around the globe to celebrate women's empowerment. At IIT-Kharagpur a three-day program was organized.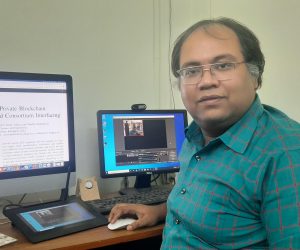 Dr. Sandip Chakraborty, currently an Assistant Professor in the Department of Computer Science and Engineering at IIT Kharagpur, shares his knowledge and insights of blockchain with "The KGP Chronicle".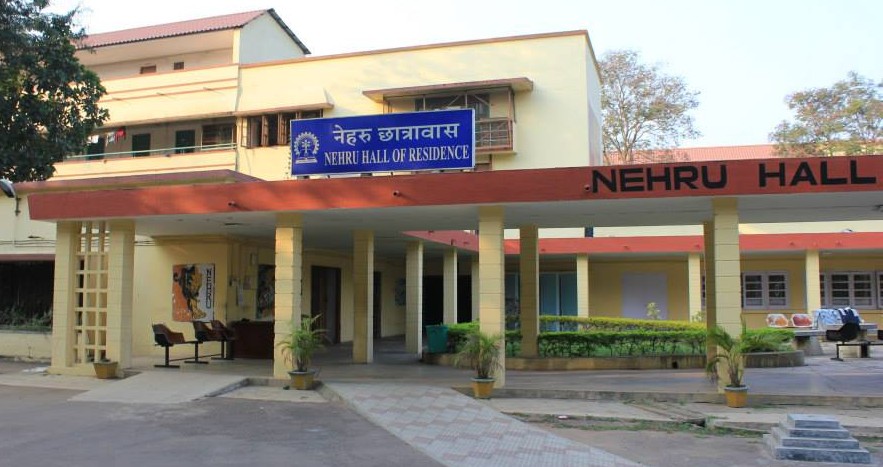 As many of us have visited IIT for our reunions, this one pilgrimage was sacred: visiting our room and taking a photo in front of it. Whether it was five years ago or fifty, our attachment stays strong.

If you've donated to the IITKGP Foundation, you may be able to double your donation! We're here to help you with the process!
Make a Quick Donation to IIT Kharagpur now!
----------------------------------
The IITKGP Foundation respects your privacy!
To make sure these communications are not mistakenly blocked in the future by your spam-blocker, please add 'email_watch@omnimagnet.net' and 'webmaster@iitkgpfoundation.org' to your approved-senders-list. If you no longer wish to receive correspondence of this kind from the IITKGP Foundation please follow this unsubscribe link:
http://www.iitkgpfoundation.org/unsubscribe.html?email=[email]
. You will be removed from receiving any further e-mails at that point. Please allow up to 72 hours to process.