KGP Grad Venkatesan elected Fellow of The Royal Society

**You can share this newsletter
with your KGP friends by clicking
"Share With a Friend"
just above the banner image!**
Dear Reader,
IIT Kharagpur Alumnus Prof. Venkatesan (1969/B.Sc/PH) was recently selected as a Fellow and Foreign Member of The Royal Society. Below is a message that was shared on IIT-Kharagpur Director V.K. Tewari's Facebook page upon the announcement:
IIT Kharagpur Alumnus Prof. Thirumalai Venkatesan (1969/ B.Sc/ PH) has newly joined the The Royal Society as Fellow and Foreign Member.
He has made major contributions to the development of Nanoscience in Singapore, where he directed the NUS Nanoscience and Nanotechnology Institute. He is also known for his invention of the Pulsed Laser Deposition (PLD) process. He is the winner of the George E. Pake prize of the American Physical Society and is a Fellow of the American Physical and Materials Research Societies. Also, currently he is the Director of the Center for Quantum Research and Technology at The University of Oklahoma.
Warmest congratulations to Prof Venkatesan!!!
Your Alma Mater is very proud of you. Best wishes to bring more and more laurels for you and for your profession.
The IITKGP Foundation would like to extend their congratulations to Prof. Venkatesan on this monumental honor!
Professor Thirumalai Venkatesan (1969/B.Sc./PH)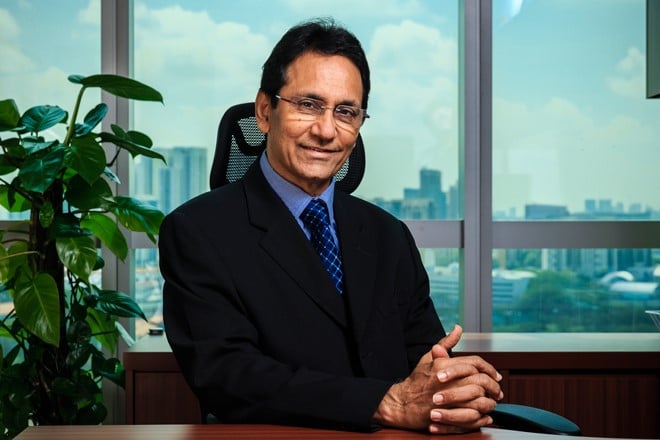 Make a quick donation to via the below buttons:
The IITKGP Foundation is Tax-Exempt under Internal Revenue Code (IRC) Section 501(c)(3) in the United States (Federal ID: 47-0747227).
Make sure to submit any pictures you have of "KGPians Getting Together" either socially or for KGP related events. We will share them in an upcoming newsletter!

UPCOMING EVENTS
Ongoing: Saturday Manufacturing Talks, presented by the Centre of Excellence in Advanced Manufacturing Technology at IIT Kharagpur This week's speaker is Kailash C. Kapur ('65)
Ongoing: Apply for CEP (Continuing Education Program) Courses at IIT-Kharagpur
February 1-4, 2022: National Symposium on Cryogenics and Superconductivity 28
If you have an event you would like to add to the calendar, please send an email with details to info@iitkgpfoundation.org.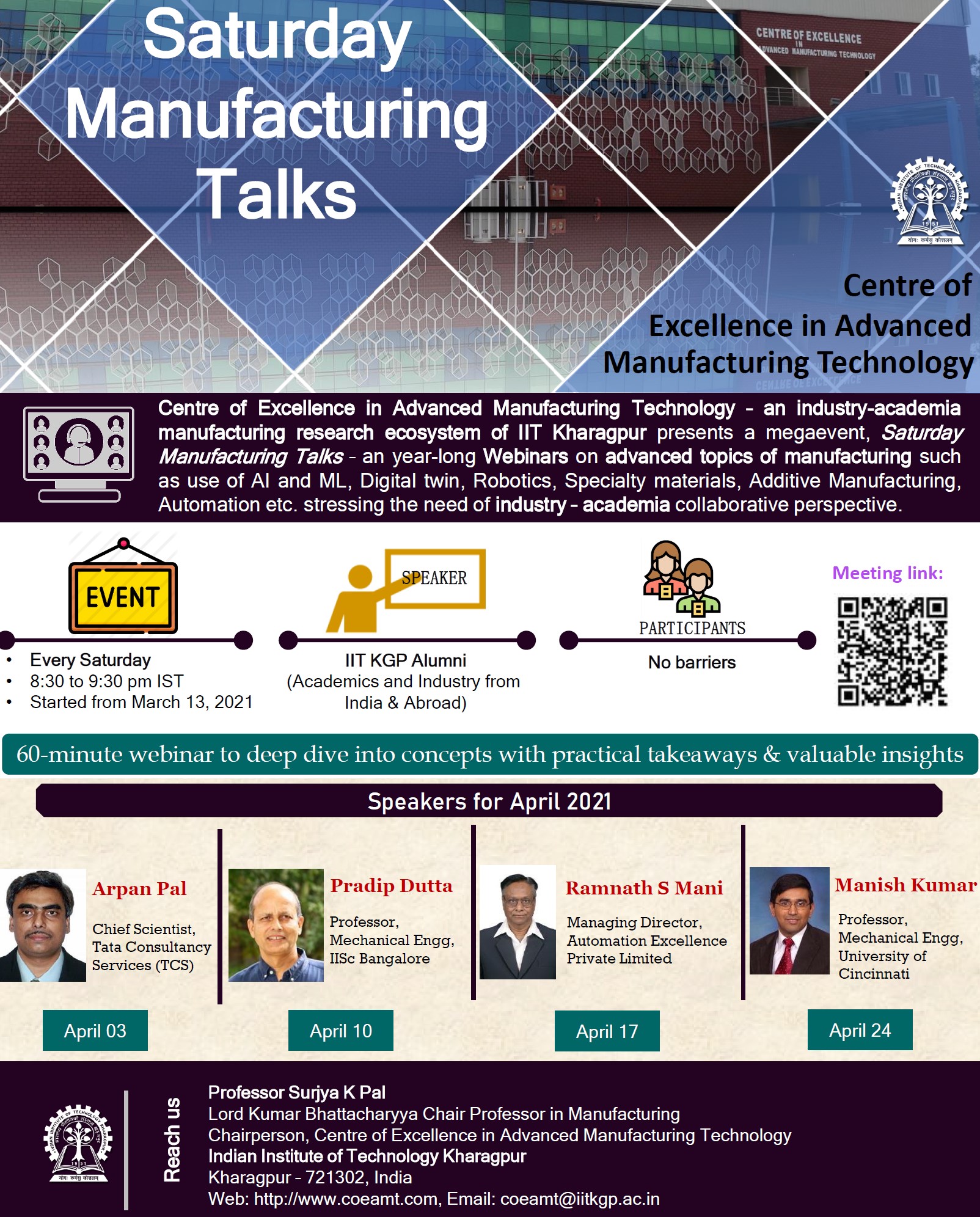 The Centre of Excellence in Advanced Manufacturing Technology of IIT Kharagpur has kicked off a year-long webinar megaevent titled, Saturday Manufacturing Talks.
Make a Quick Donation to IIT Kharagpur now!
----------------------------------
The IITKGP Foundation respects your privacy!
To make sure these communications are not mistakenly blocked in the future by your spam-blocker, please add 'email_watch@omnimagnet.net' and 'webmaster@iitkgpfoundation.org' to your approved-senders-list. If you no longer wish to receive correspondence of this kind from the IITKGP Foundation please follow this unsubscribe link:
http://www.iitkgpfoundation.org/unsubscribe.html?email=[email]
. You will be removed from receiving any further e-mails at that point. Please allow up to 72 hours to process.