IITKGP Foundation USA presents twenty oxygen concentrators to IIT-Kharagpur's B C Roy Hospital

**You can share this newsletter
with your KGP friends by clicking
"Share With a Friend"
just above the banner image!**
Dear Reader,
The IITKGP Foundation USA recently presented IIT-Kharagpur's B C Roy Technology Hospital with twenty oxygen concentrators to assist with the oxygen shortage crisis. Dr. Prasanta Kumar Shannigrahi, the Head of B C Roy Technology Hospital commented, "The performance of these concentrators has been excellent and consistent. They make really low noise as well." You can read more about the delivery in the newsletter article below.
Note: Ten additional oxygen concentrators are on their way to supplement the initial supply.
Make a quick donation via the below buttons:
The IITKGP Foundation is Tax-Exempt under Internal Revenue Code (IRC) Section 501(c)(3) in the United States (Federal ID: 47-0747227).
Make sure to submit any pictures you have of "KGPians Getting Together" either socially or for KGP related events. We will share them in an upcoming newsletter!

UPCOMING EVENTS
Ongoing: Saturday Manufacturing Talks, presented by the Centre of Excellence in Advanced Manufacturing Technology at IIT Kharagpur This week's speaker is Prasenjit Mitra ('93)
Ongoing: Apply for CEP (Continuing Education Program) Courses at IIT-Kharagpur
February 1-4, 2022: National Symposium on Cryogenics and Superconductivity 28
If you have an event you would like to add to the calendar, please send an email with details to info@iitkgpfoundation.org.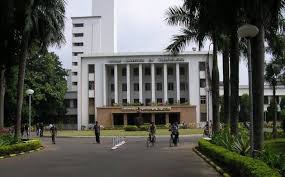 Faculty members at IIT-KGP have joined together to support vaccination for those who work on campus but cannot afford a vaccine in a private facility.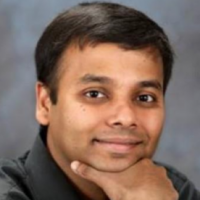 Subhasish Mitra is a Professor of Electrical Engineering and Computer Science at Stanford University. In addition to this award, he is an ACM Fellow and IEEE Fellow.
Make a Quick Donation to IIT Kharagpur now!
----------------------------------
The IITKGP Foundation respects your privacy!
To make sure these communications are not mistakenly blocked in the future by your spam-blocker, please add 'email_watch@omnimagnet.net' and 'webmaster@iitkgpfoundation.org' to your approved-senders-list. If you no longer wish to receive correspondence of this kind from the IITKGP Foundation please follow this unsubscribe link:
http://www.iitkgpfoundation.org/unsubscribe.html?email=[email]
. You will be removed from receiving any further e-mails at that point. Please allow up to 72 hours to process.