Tropical cyclones detected earlier than with satellites...technique developed by IIT-KGP research

**You can share this newsletter
with your KGP friends by clicking
"Share With a Friend"
just above the banner image!**
Dear Reader,
Tejinder Singh passed away May 24, 2021. A veteran White House Journalist, and a former IIT Kharagpur student (1982 Batch), Tejinder, a native of Kharagpur itself, founded India America Today and was active in many IIT activities. A memorial will be held at the Gurdwara Guru Nanak in the Washington DC area on June 12, 2021 starting at 10:00am EDT (streamed live on FB at GNFA Gurudwara.)
Make a quick donation via the below buttons:
The IITKGP Foundation is Tax-Exempt under Internal Revenue Code (IRC) Section 501(c)(3) in the United States (Federal ID: 47-0747227).
Make sure to submit any pictures you have of "KGPians Getting Together" either socially or for KGP related events. We will share them in an upcoming newsletter!

UPCOMING EVENTS
Ongoing: Saturday Manufacturing Talks, presented by the Centre of Excellence in Advanced Manufacturing Technology at IIT Kharagpur This week's speaker is Bhaskar Majumdar ('89)
Ongoing: Apply for CEP (Continuing Education Program) Courses at IIT-Kharagpur
February 1-4, 2022: National Symposium on Cryogenics and Superconductivity 28
If you have an event you would like to add to the calendar, please send an email with details to info@iitkgpfoundation.org.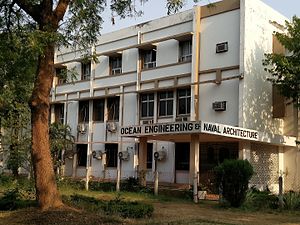 A team of scientists from IIT Kharagpur, with support from the Department of Science & Technology, Government of India under the Climate Change Program (CCP) have developed a novel technique to detect cyclones earlier than satellites.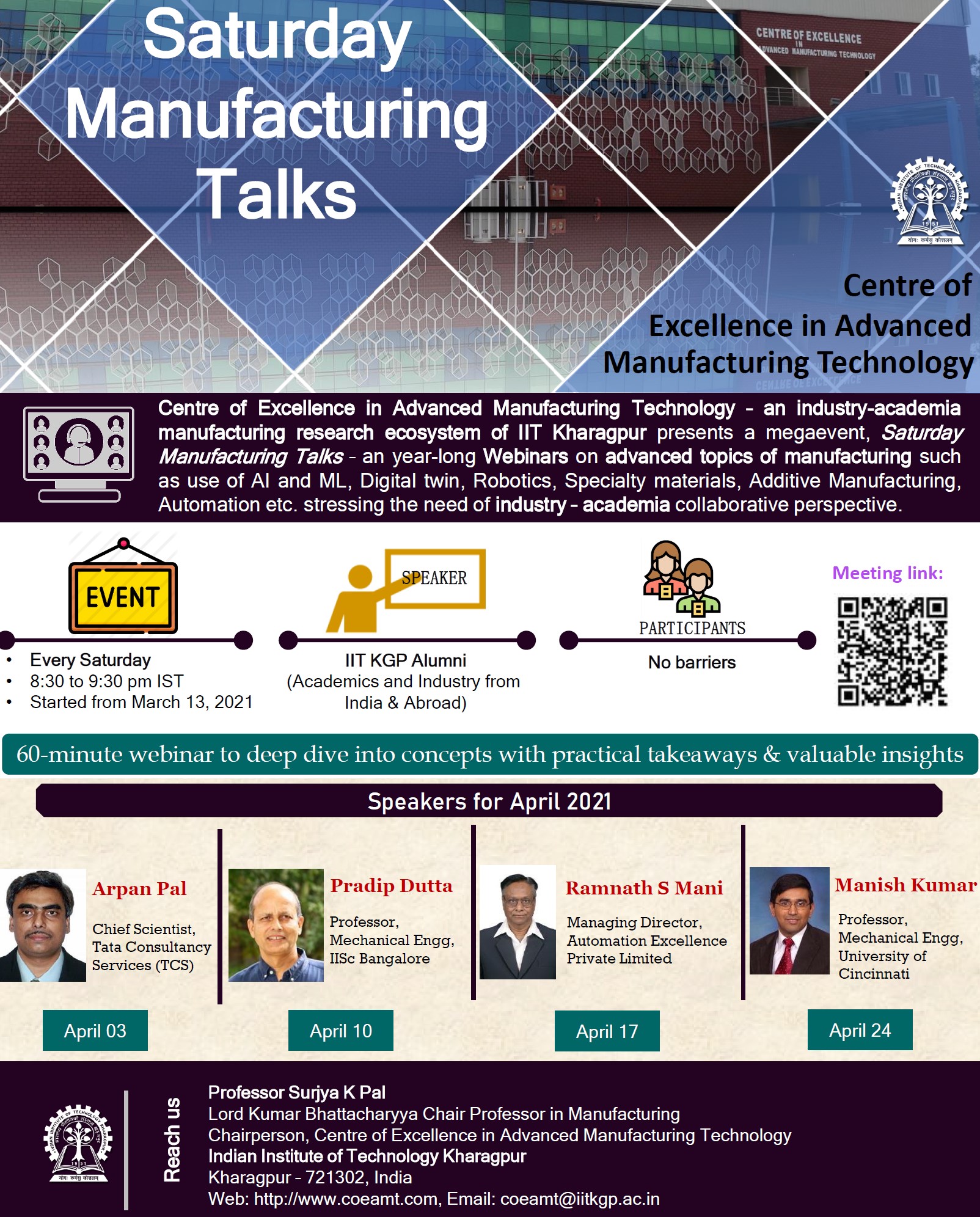 The Centre of Excellence in Advanced Manufacturing Technology of IIT Kharagpur has kicked off a year-long webinar megaevent titled, Saturday Manufacturing Talks.
Make a Quick Donation to IIT Kharagpur now!
----------------------------------
The IITKGP Foundation respects your privacy!
To make sure these communications are not mistakenly blocked in the future by your spam-blocker, please add 'email_watch@omnimagnet.net' and 'webmaster@iitkgpfoundation.org' to your approved-senders-list. If you no longer wish to receive correspondence of this kind from the IITKGP Foundation please follow this unsubscribe link:
http://www.iitkgpfoundation.org/unsubscribe.html?email=[email]
. You will be removed from receiving any further e-mails at that point. Please allow up to 72 hours to process.