IIT-Kharagpur Alumni Clock Tower illuminated on the occasion of Diwali!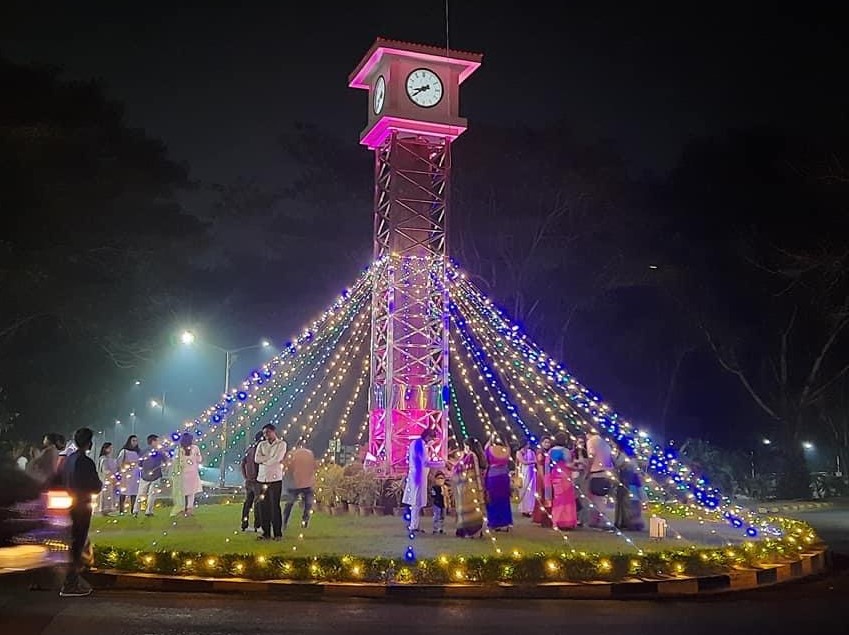 **You can share the newsletter with your KGP friends.
Click "Share With a Friend" above the banner image!**
Dear Reader,
The above photo is of the Alumni Clock Tower illuminated for Diwali celebrations on campus!
We are raising additional funds for the "KGP Alumni Fund for COVID-19" to support continued distribution of rations to KGP community workers affected by the COVID-19 pandemic. An additional $100,000 is needed and we have raised $28,000 of that amount so far. Please donate today via the below buttons. We need your help!
The IITKGP Foundation is Tax-Exempt under Internal Revenue Code (IRC) Section 501(c)(3) in the United States (Federal ID: 47-0747227).
Make sure to submit any pictures you have of "KGPians Getting Together" either socially or for KGP related events. We will share them in an upcoming newsletter!
UPCOMING EVENTS
Ongoing: Saturday Manufacturing Talks, presented by the Centre of Excellence in Advanced Manufacturing Technology at IIT- Kharagpur This week's speaker is Naresh C Murmu from CMERI Durgapur
Ongoing: Apply for CEP (Continuing Education Program) Courses at IIT-Kharagpur
January 13-16, 2022: 18th Annual Alumni Meet--Celebrating the IIT-KGP Batches of 1981, 1982, 1996, 1997
February 1-4, 2022: National Symposium on Cryogenics and Superconductivity 28
If you have an event you would like to add to the calendar, please send an email with details to info@iitkgpfoundation.org.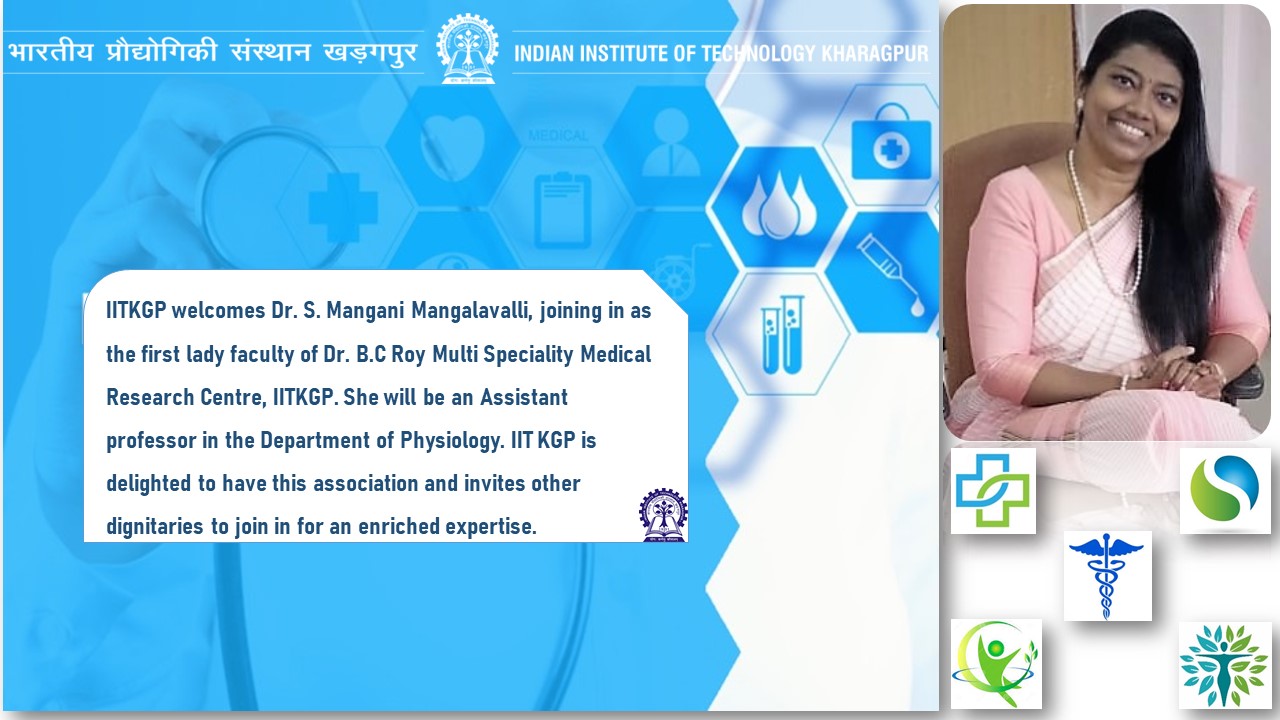 Dr. S. Mangani Mangalavalli is joining IITKGP as the first female faculty member of Dr. B.C. Roy Multi Speciality Medical Research Center in the role of Assistant Professor in the Department of Physiology.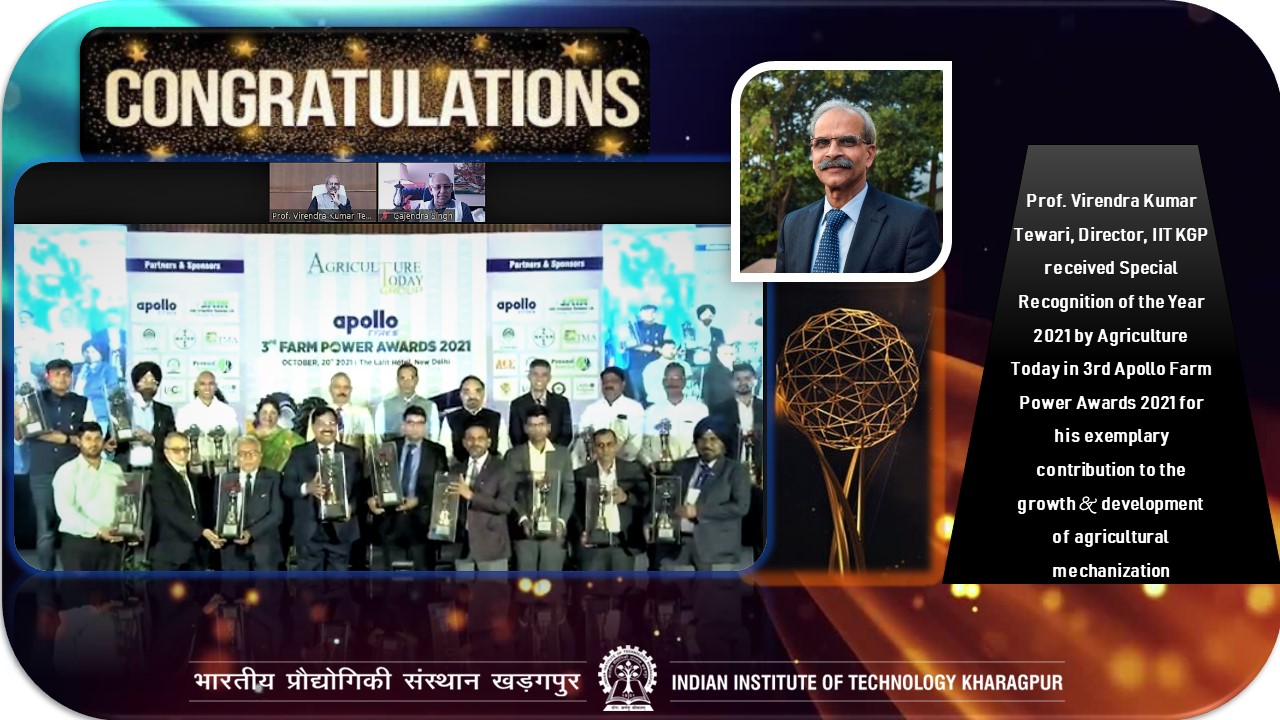 Director V.K. Tewari has been conferred with the Special Recognition of the Year Award 2021 by Agriculture Today Group in the 3rd Apollo Farm Power Awards 2021.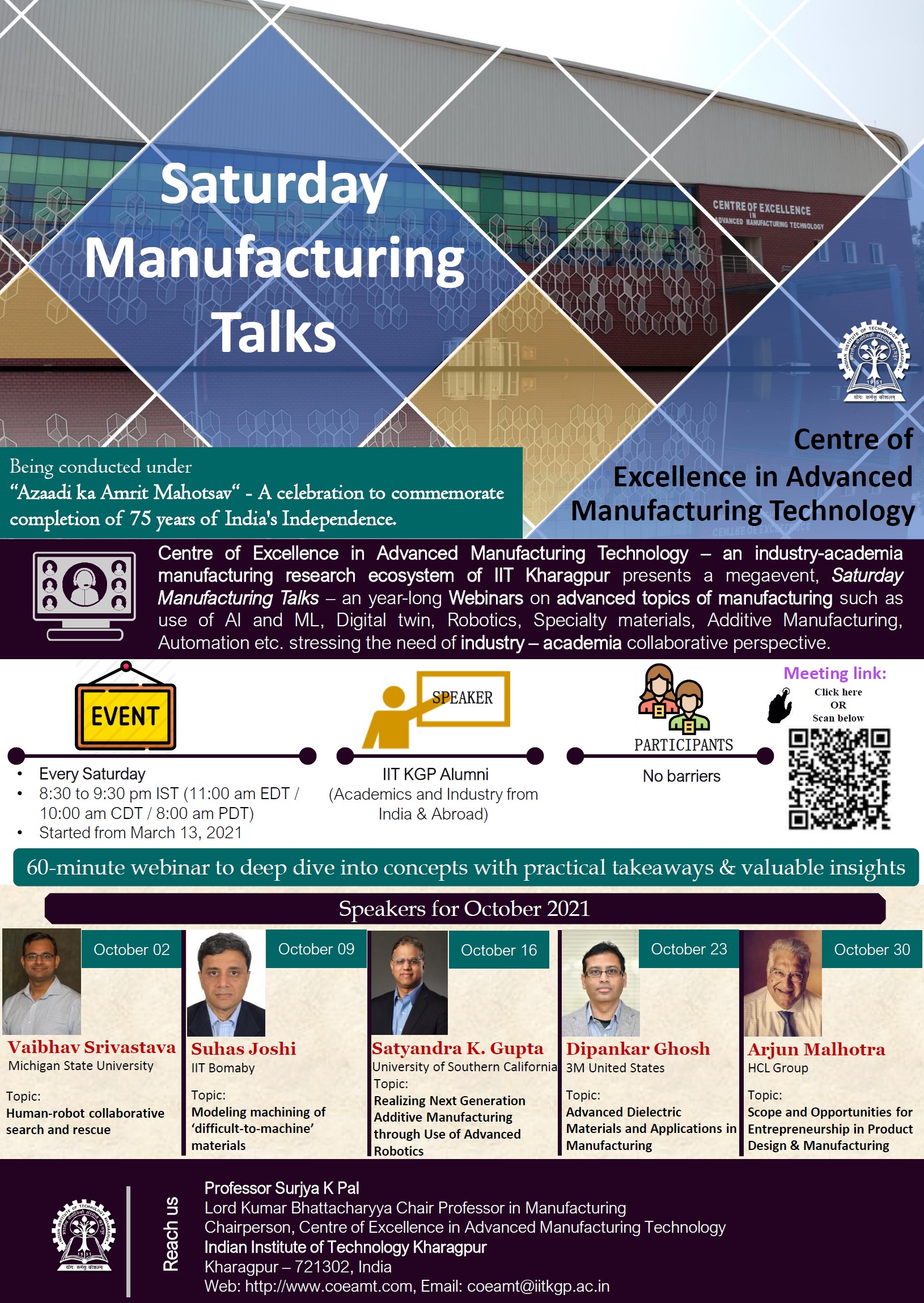 The Centre of Excellence in Advanced Manufacturing Technology of IIT-Kharagpur has kicked off a year-long webinar megaevent titled, Saturday Manufacturing Talks.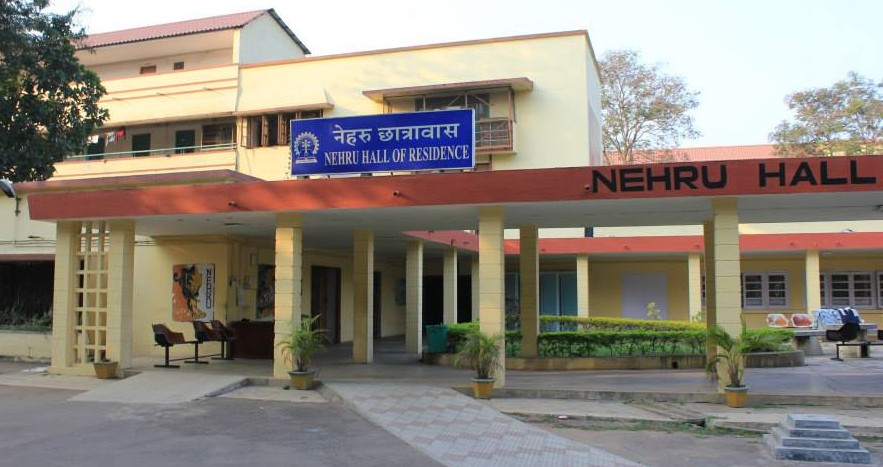 A 2021 Project by IIT-Kharagpur Alumni from Nehru Hall to modernize Nehru Hall of Residence with modern day amenities, while still keeping the charm and characteristics of when it was first opened.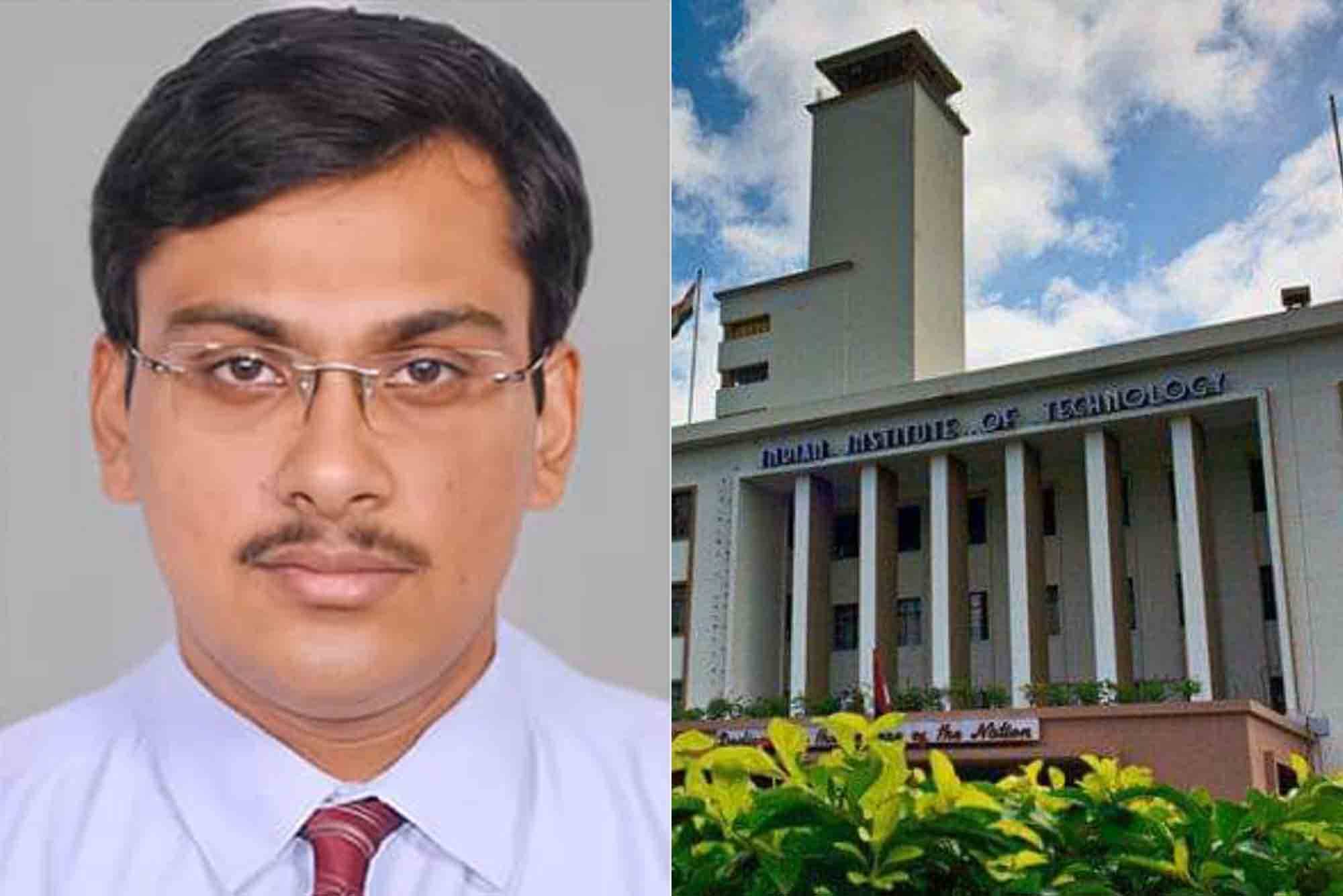 Sampad Laha will receive the award conferred by Indian National Academy of Engineering in December. He was also the recipient of the Prime Minister's Research Fellow (PMRF) Scholarship in 2020.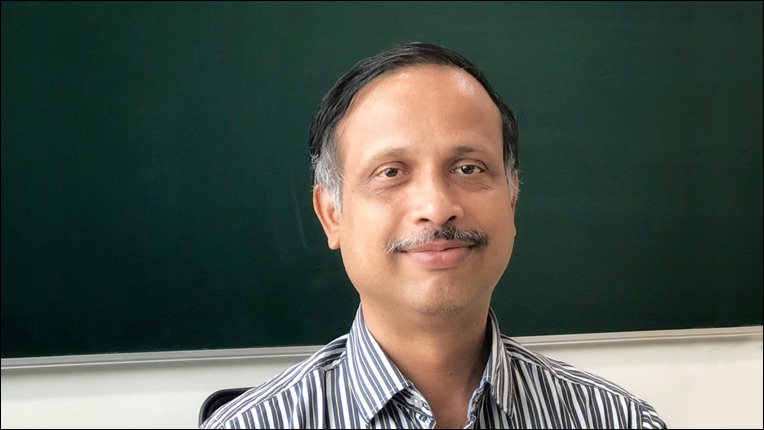 The Association for Computing Machinery (ACM) Indian Council has named Prof. C.V. Jawahar (M.Tech '94, PhD '98) as the recipient of the ACM India Outstanding Contribution to Computing Education (OCCE) Award for 2021.

The study by IIT-KGP's Department of Geology and Geophysics adds a clue to the puzzle of the formation of the Moon.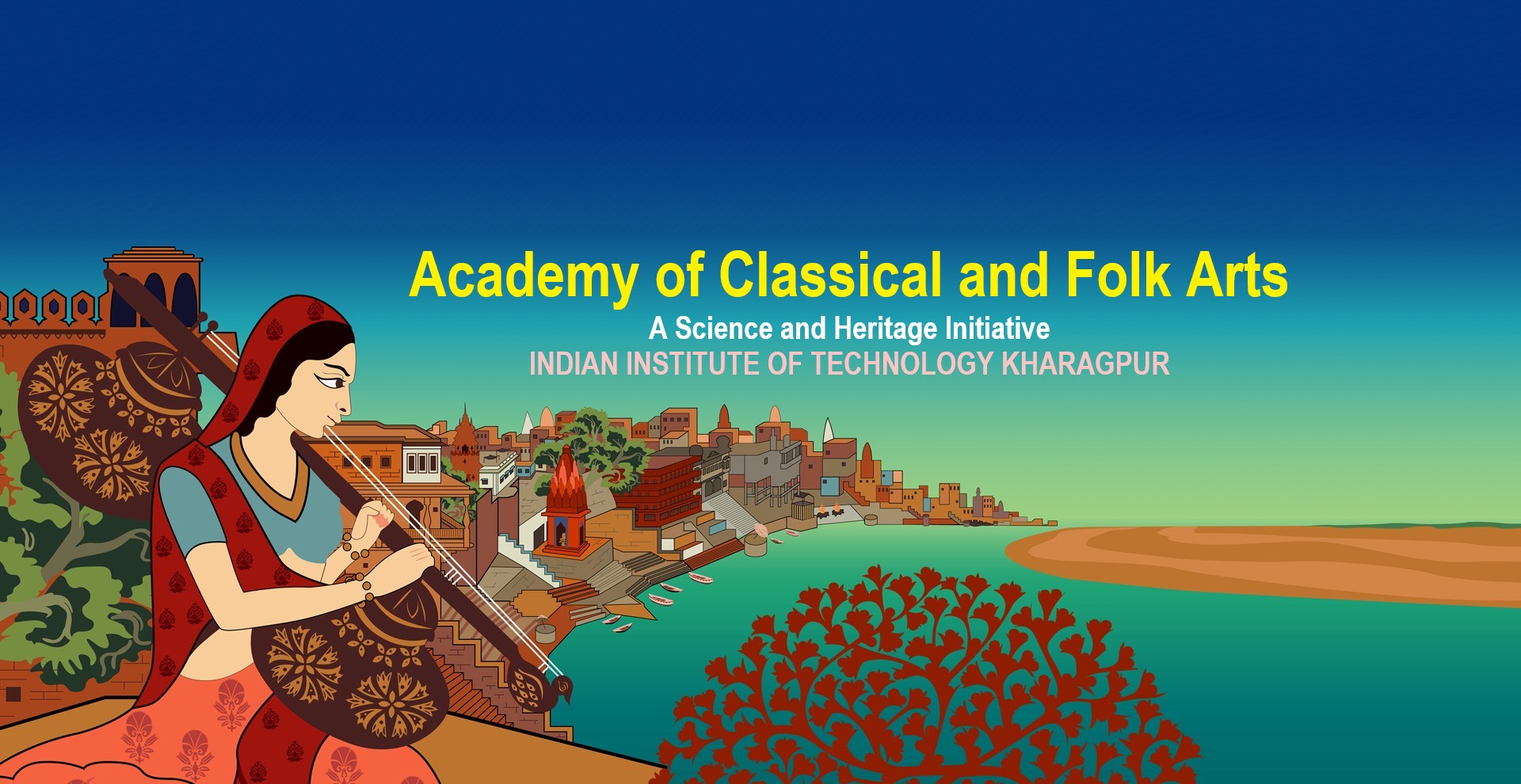 The Academy of Classical and Folk Arts (ACFA) at IIT-Kharagpur hosted an event under the GKF (Guru Krupa Foundation) lec-dem series on October 31, 2021.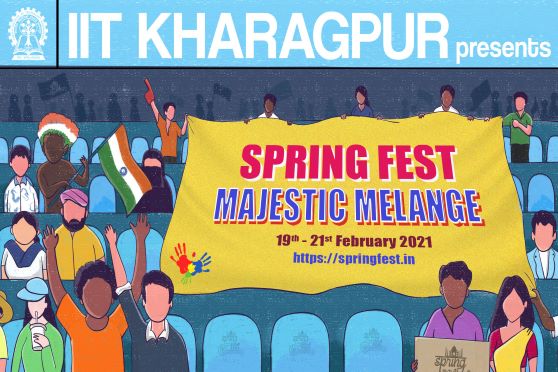 Springfest 2022 will be held February 19-21, 2021, on IIT-KGP's campus. The official theme is 'Folklore Fiesta-Take a leap of Fable'.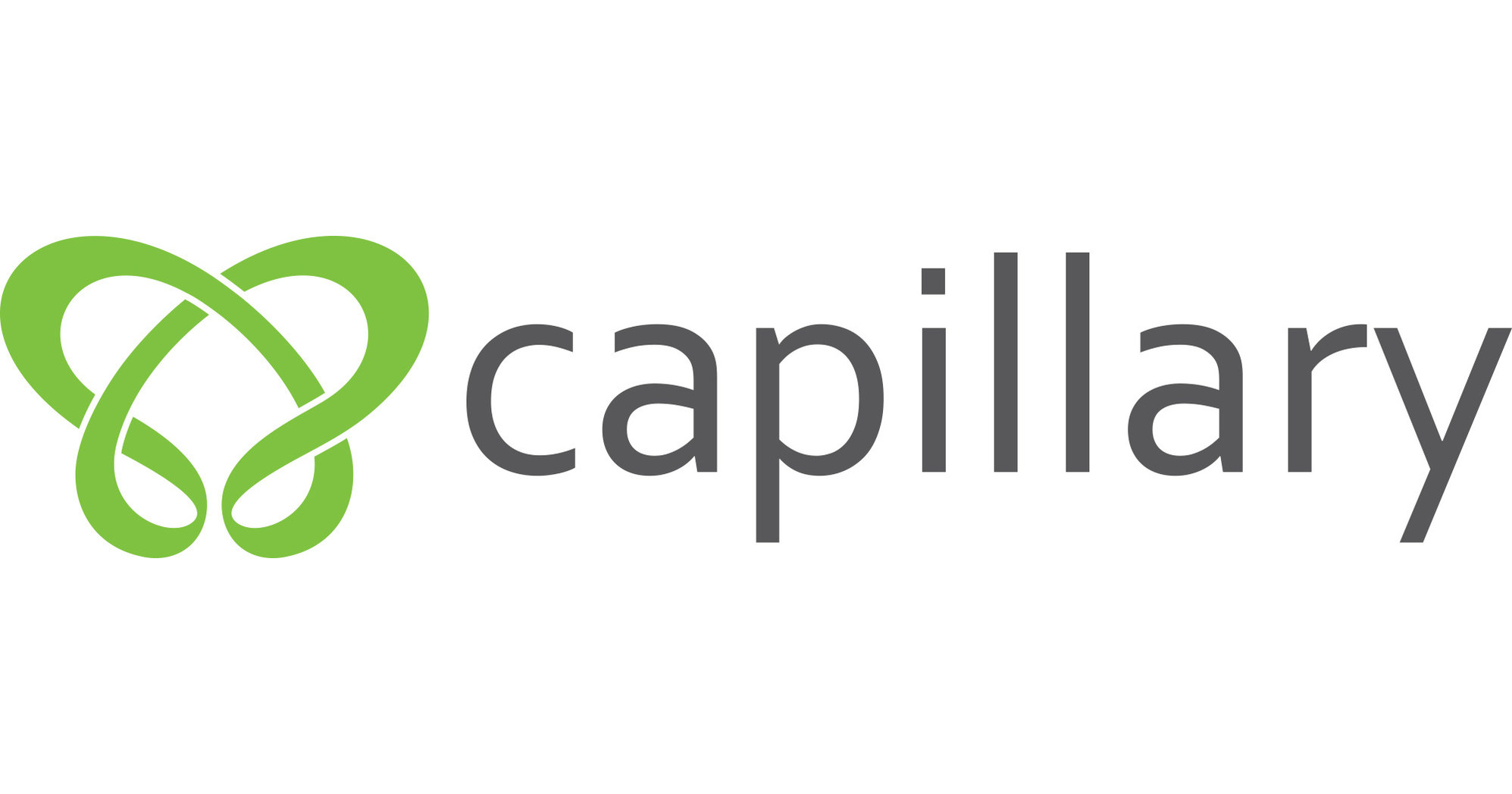 Capillary Technologies, founded by Aneesh Reddy ('06) and Krishna Mehra ('06), is expected to file its prospectus by the end of November. The company has been a major contributor to AI research at IIT-KGP.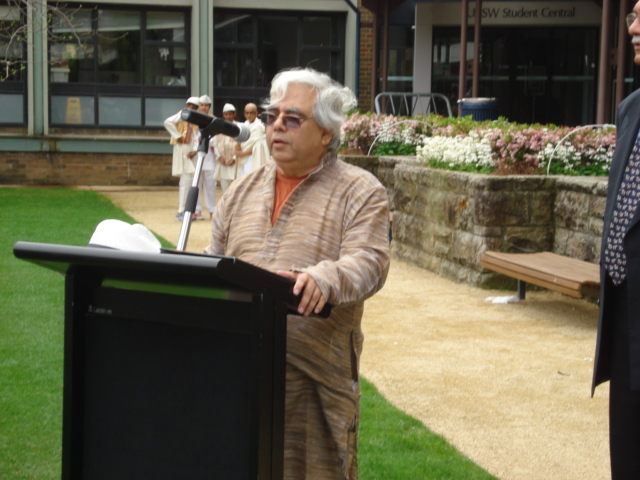 Sri 'Bandy the Singing Professor' Bandyopadhyay has composed two English song verses to honor Mahatma Gandhi.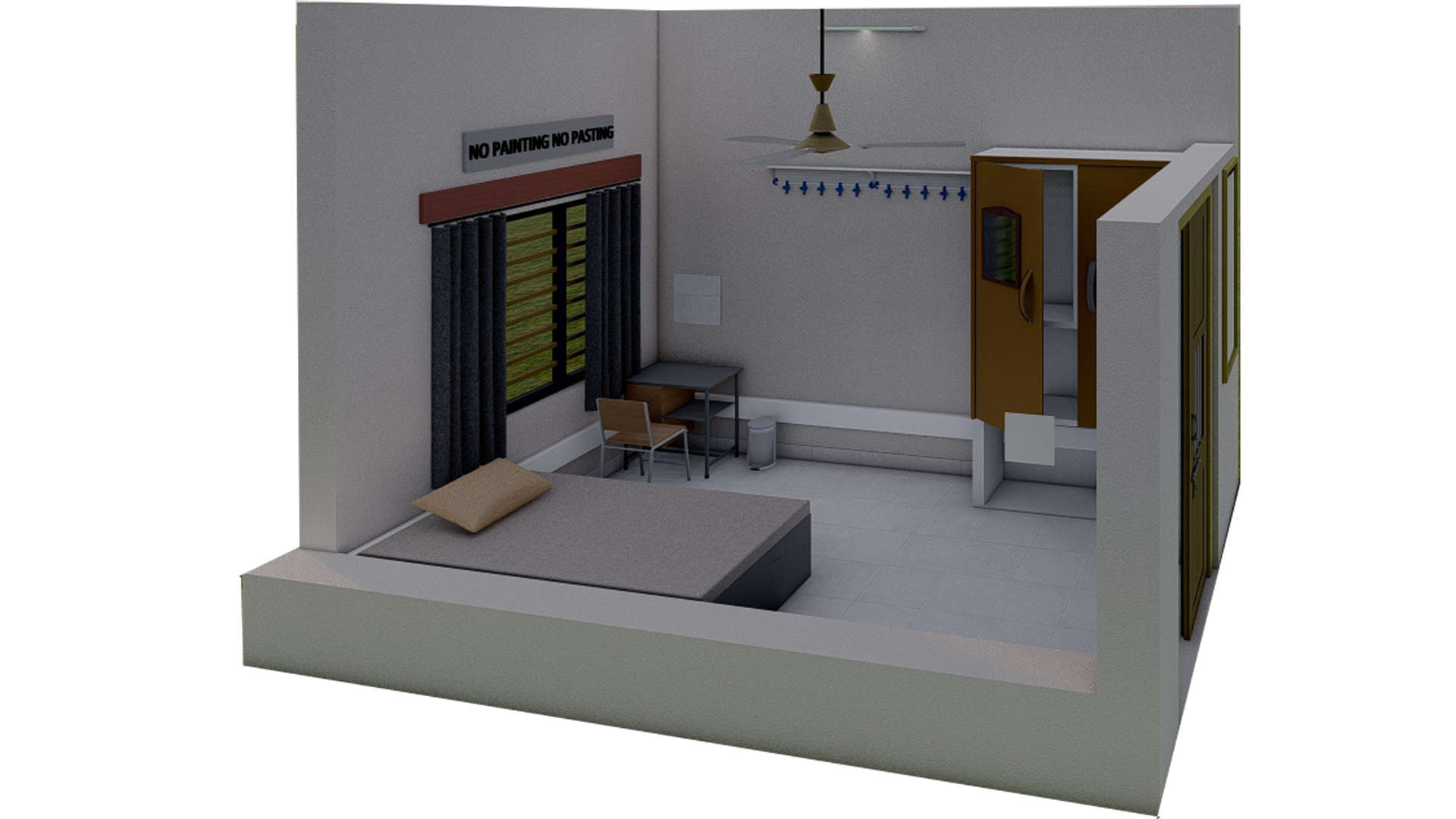 The IIT-Kharagpur Office of Alumni Affairs has kicked off a campaign that allows you to have your hall room named after you for perpetuity for modernizing its infrastructure--OWN YOUR HALL ROOM!

If you've donated to the IITKGP Foundation, you may be able to double your donation! We're here to help you with the process!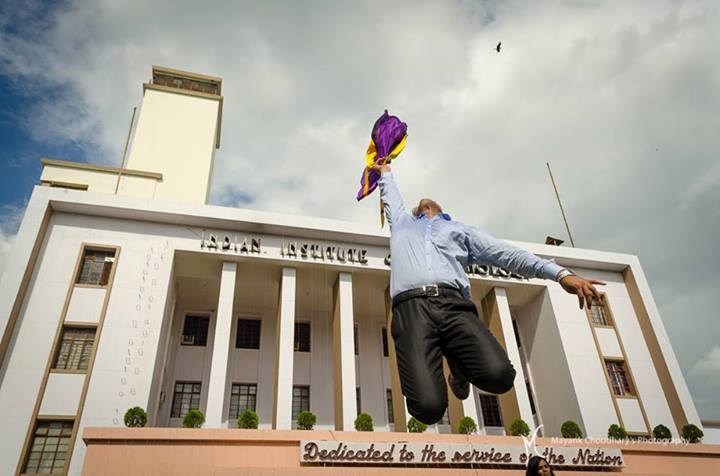 Ongoing: Saturday Manufacturing Talks, presented by the Centre of Excellence in Advanced Manufacturing Technology at IIT-Kharagpur
Ongoing: Apply for CEP (Continuing Education Program) Courses at IIT-Kharagpur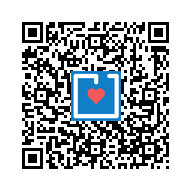 You can now make a quick donation to your IIT-Kharagpur by scanning the QR code to the left!
----------------------------------
The IITKGP Foundation respects your privacy!
To make sure these communications are not mistakenly blocked in the future by your spam-blocker, please add 'email_watch@omnimagnet.net' and 'webmaster@iitkgpfoundation.org' to your approved-senders-list. If you no longer wish to receive correspondence of this kind from the IITKGP Foundation please follow this unsubscribe link:
http://www.iitkgpfoundation.org/unsubscribe.html?email=[email]
. You will be removed from receiving any further e-mails at that point. Please allow up to 72 hours to process.