IIT Kharagpur Foundation USA awards 14 students international internship awards

Dear Reader,
The IIT Kharagpur Foundation of USA is proud to announce that it has awarded 14 KGP students with international internship awards to participate in internships at colleges/universities around the world! To learn more about who and where the students are going, check out the story below.
Show your support of IIT Kharagpur and make a quick donation today which supports programs like the international internship awards!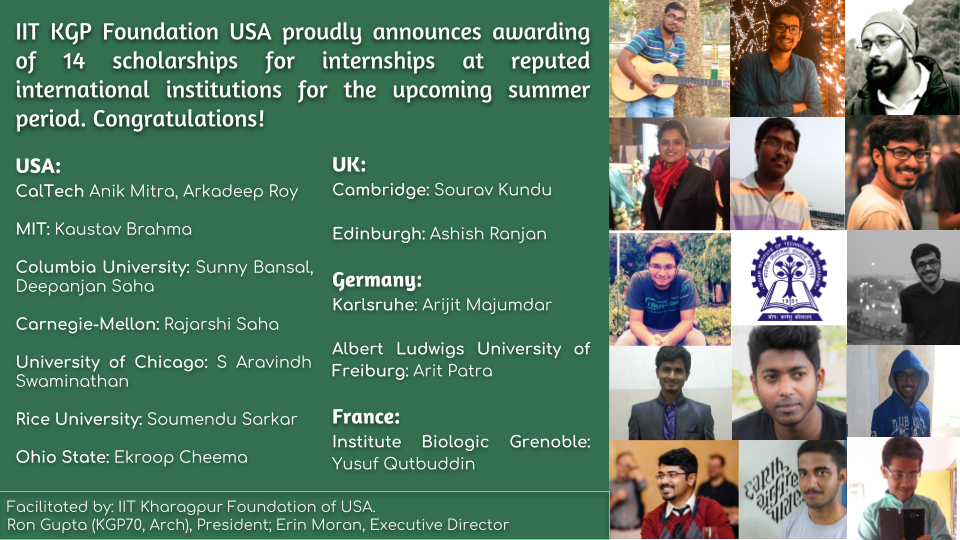 The IITKGP Foundation, along with a committee of deans from KGP, are proud to announce the awarding of 14 scholarships to meritorious IIT Kharagpur students for internships at colleges/universities around the world.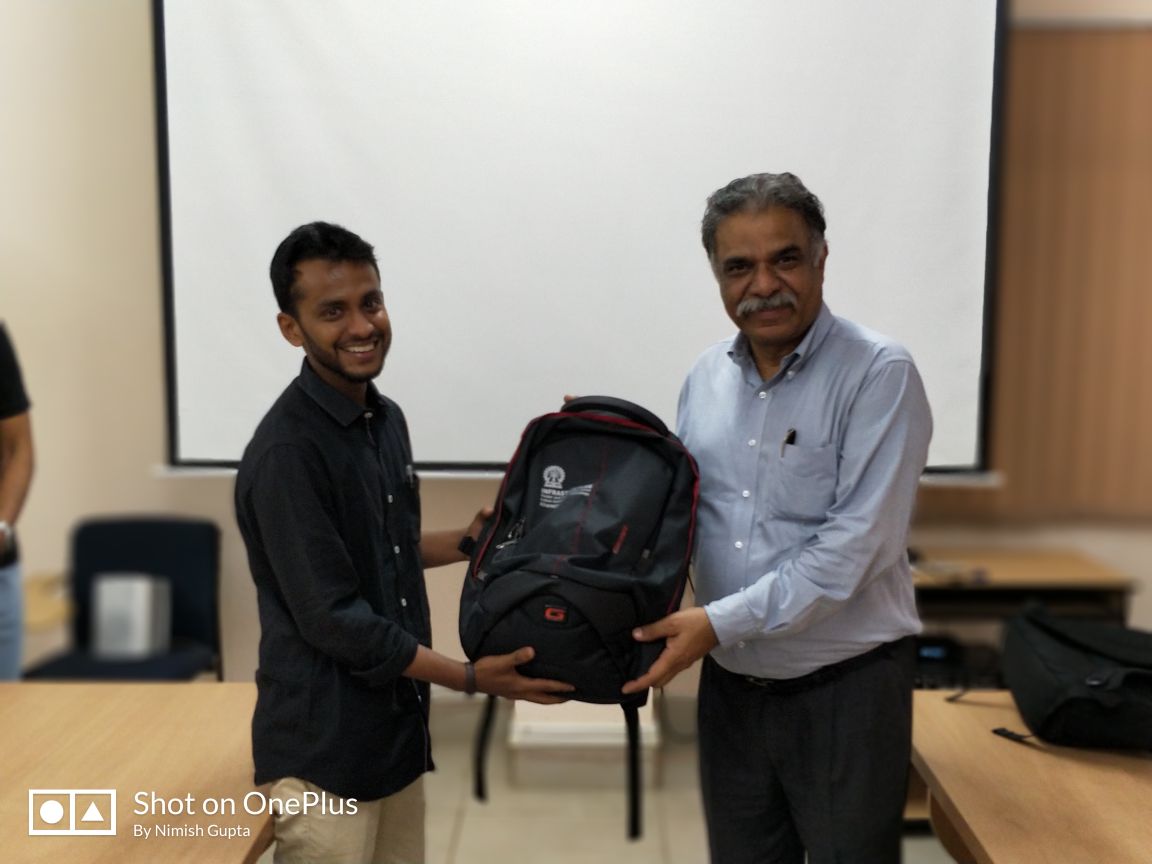 IIT-KGP recently held a two-day workshop on personality development and presentation skills for interested students, facilitated by Commander Veerendra Jaitly (VK), a KGP alumnus and President of the IITKGP Foundation, India.

Time is running out, make a donation now--Alumnus Arjun Malhotra will match your donation (up to 50 Lakhs or approximately $80,000) through March 31, 2018.

Good news is in the air for all of us fretting over poor AQI. IIT-Kharagpur researchers have developed clean fuel out of chatai (mat), using microwave. You heard right, chatai or maadur (in Bengali) is the new source of ethanol and diesel.
AmazonSmile is tripling the donation amount on your first qualified purchase for a limited time (March 12-31, 2018)!
Make a Quick Donation to IIT Kharagpur now!
----------------------------------
The IITKGP Foundation respects your privacy!
To make sure these communications are not mistakenly blocked in the future by your spam-blocker, please add 'email_watch@omnimagnet.net' and 'webmaster@iitkgpfoundation.org' to your approved-senders-list. If you no longer wish to receive correspondence of this kind from the IITKGP Foundation please follow this unsubscribe link:
http://www.iitkgpfoundation.org/unsubscribe.html?email=[email]
. You will be removed from receiving any further e-mails at that point. Please allow up to 72 hours to process.