IIT Kharagpur Delegation's Visit to the USA (July 2023): DC, Boston, Omaha and SF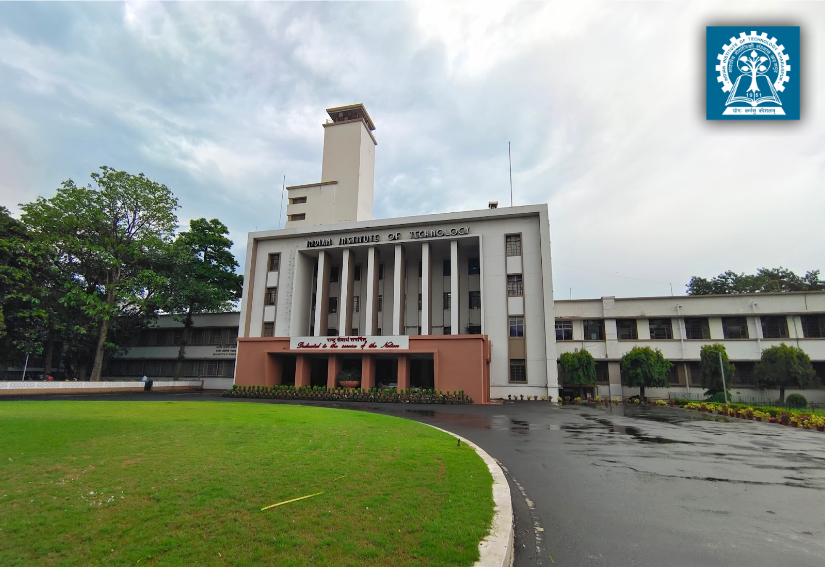 IIT Kharagpur Foundation (USA) NEWSLETTER
Volume: 08.12.2023
Dear Reader,
From July 4th through 17th, 2023 an IIT Kharagpur delegation led by Director Prof. VK Tewari visited four cities – Washington DC, Boston, Omaha, and San Francisco. Dr. Tewari was accompanied by Deputy Director Amit Patra (Electrical Engineering), Prof. Rintu Banerjee (HOD, Agriculture & Food Engineering) and Prof. Ajay Singh, Physics Department and Tech Student Gymkhana. The team visited with alumni, local universities, and ceremoniously gave the IIT Kharagpur Distinguished Alumni Award (DAA) and Young Alumni Award (YAA) at each location to alumni who could not go in person to IIT Kharagpur to receive their awards at the annual convocation.
Create a legacy of excellence. Give today.
Washington DC (July 4 - 6, 2023)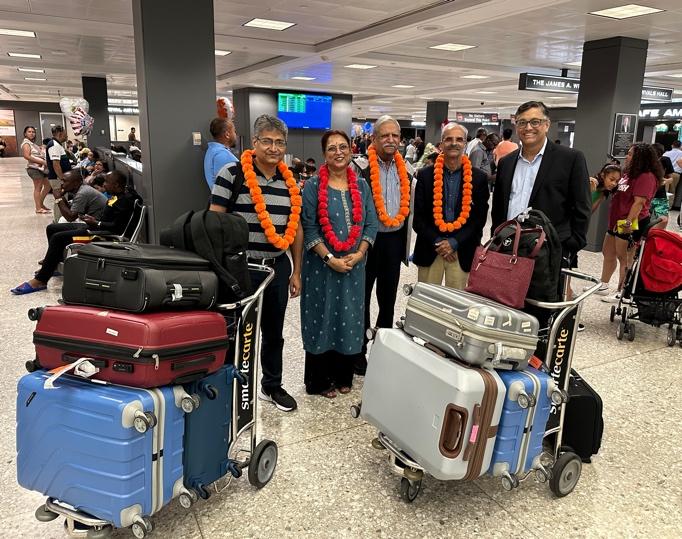 The IITKGP delegation arrived in Washington DC on the 4th of July and were received by alums at the airport. On July 5th the distinguished alumni award (DAA) ceremony was held at The National Gaylord Resort Center. The guests were welcomed by Ron Gupta (B.Tech/1970/AR/NH) and the vote of thanks was given by Siddhartha (Sid) Chowdhary (B.Tech/1992/AE).
The DA Award recipients at the DC ceremony included:
Mitrajit Mukherjee (B.Tech/1986/CH), CEO Excelus

Pradip Bose (B.Tech/1977/EC), IBM Distinguished Researcher

Richard D'Souza (B.Tech/1971/NA), Famous Naval architect and InterIIT athletic records holder

Hitendra Ghosh (B.Tech/1958/EC), VP of Hughes Network

Joseph Kurian (Ph.D./1957) - 89-year-old, CEO of Alpha Healthcare of Canada
YA/DA awardees Harish Saluja (B.Tech/1967/MN), Amitabh Ghosh (B.Sc/1991/GG), Chandralekha Singh (1986; DAA 2022) and Soumya Kar (2005; YAA 2018) were unable to attend the event.
The celebration event culminated with an address by the Chief Guest Hon. Suja Menon, Head of Commerce Wing at the Embassy of India in DC.
Boston, MA (July 6 - 9, 2023)

Upon arrival in Boston on July 6th, the IITKGP delegation engaged in discussion about the activities of IITKGP's Partha Ghosh Academy of Leadership (PGAL) with founder and illustrious IITKGP alum Partha Ghosh (B.Tech/1971). During the IITKGP delegation's visit in Boston, Partha was instrumental in organizing collaboration meetings for the IITKGP delegation to Tufts University, MIT, and Bentley University where they met faculty and researchers. During their visit to MIT, the team had the opportunity to interact with renowned Professor of Biology and Biomedical Engineering Harvey Franklin Lodish who was also the Founding Member of the Whitehead Institute for Biomedical Research. Interestingly, two former postdoctoral researchers in Dr. Lodish's laboratory have gone on to win Nobel Prizes: Aaron Ciechanover (Chemistry, 2004) and James Rothman (Physiology or Medicine, 2013).
IITKGP alumni from the greater Boston area congregated at Puran and Kamlesh Dang's home in Lexington (MA) on July 7th for a dinner event and award ceremony. Many IITKPGians and well-wishers attended the very impressive and touching award ceremony followed by dinner.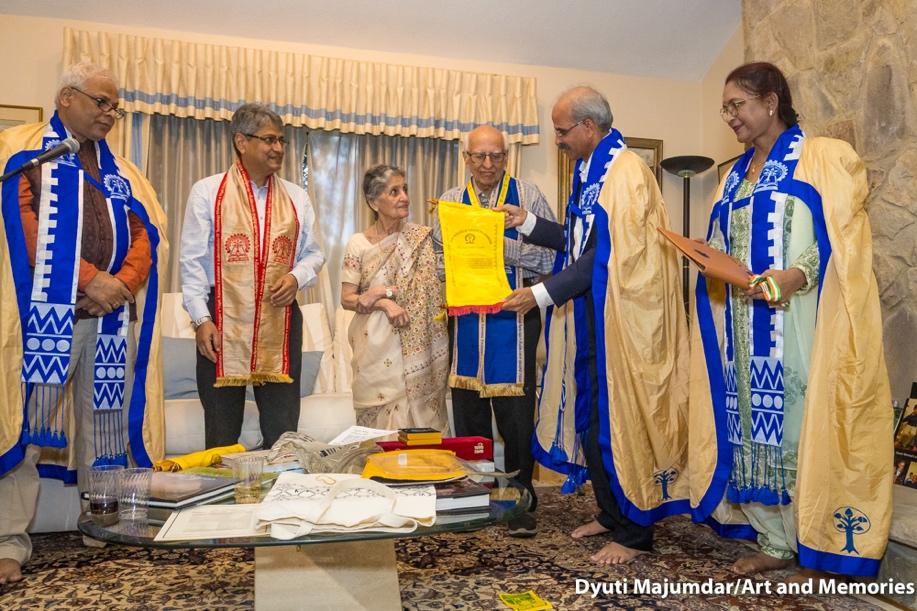 Puran Dang (1959/B.Tech/CE/RP) was formally honored with IIT Kharagpur's Life Fellow Award which he was awarded in 2021. Life Fellow Awards are given to honor luminaries who have excelled in areas of relevance to the institute's vision and also provide support and guidance towards the development of IIT Kharagpur. Puran joins an august company of other illustrious IITKGP alums. The award recognizes Puran's 50 years of service to IIT Kharagpur and the community at large in the USA.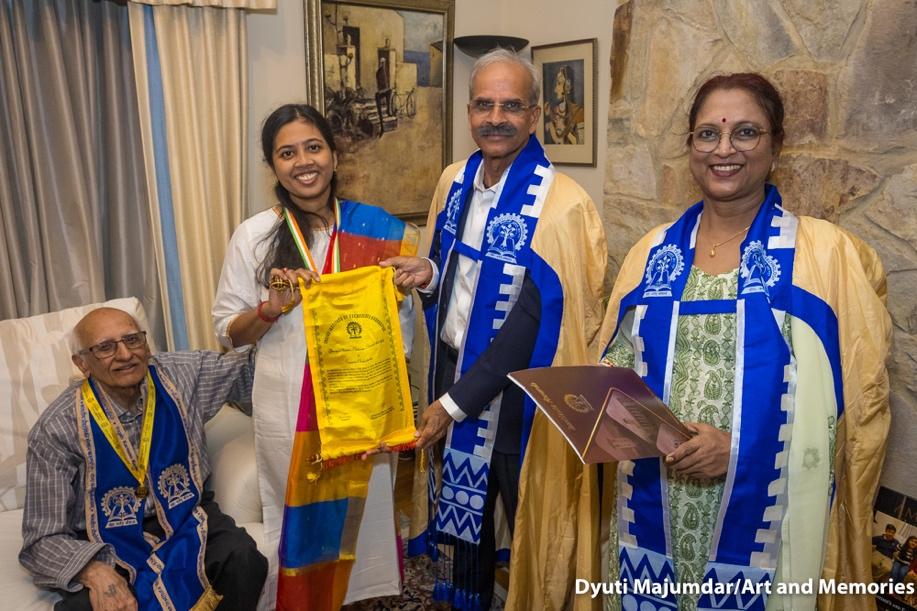 Jayasree Chakraborty, the 2022 Young Alumni Awardee was also formally honored by Director Tewari and colleagues. Jayasree received her PhD in Digital Image Processing and Medical Image Analysis in 2013 from IIT Kharagpur and has an expertise in Machine Learning. She has worked at Memorial Sloan Kettering Cancer Center first as a Research Fellow and recently as an Attending.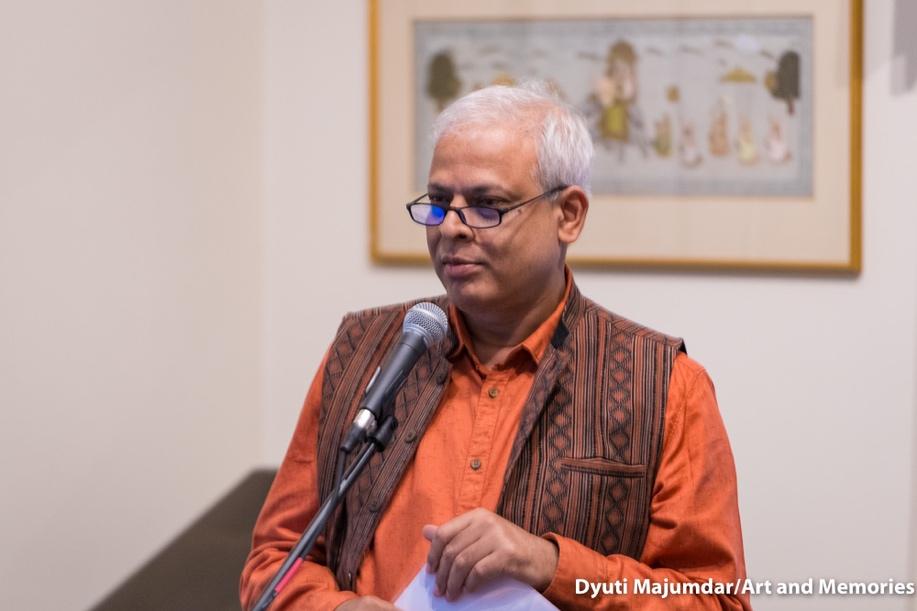 At the alumni dinner, Deputy Director Prof Amit Patra regaled the audience by singing songs of Indian laureate Rabindranath Tagore. According to Puran, "All the invitees to our home were delighted to hear Tagore's beautiful poetry sung by Dr. Patra."
Omaha, NE (July 10 - 12, 2023)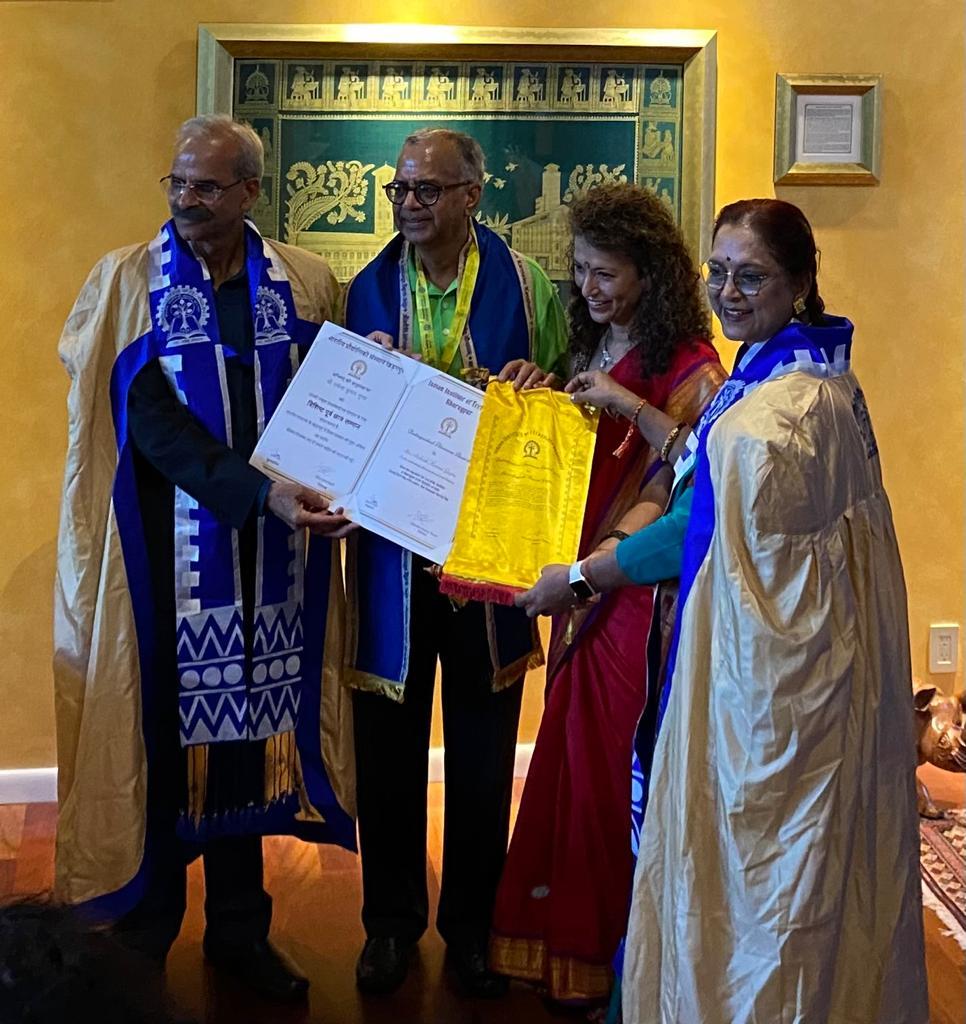 The IITKGP delegation split up prior to visiting Omaha; Prof. Patra and Singh went straight to San Francisco (more about that visit later in this article). Prof. Tewari and Banerjee visited Omaha where they attended a dinner with alumni and friends of IITKGP and also ceremonially handed the 2022 DAA to Rakesh Gupta (B.Tech/1986/ME/Azad), newly appointed President of biBerk, a Berkshire Hathaway subsidiary.

Over the next two days, Professors Tewari and Banerjee engaged in the annual meeting of ASABE (American Society of Agriculture and Biological Engineers). Both gave research talks and at the end of the conference also had an opportunity to have a private meeting with colleagues from the University of Nebraska Lincoln College of Engineering and Institute of Agricultural and Natural Science Research (IANR). They also traveled to the UNL campus in Lincoln to visit the famous tractor museum and other research labs in Ag and Food Engineering.
San Francisco (July 13 – 17, 2023)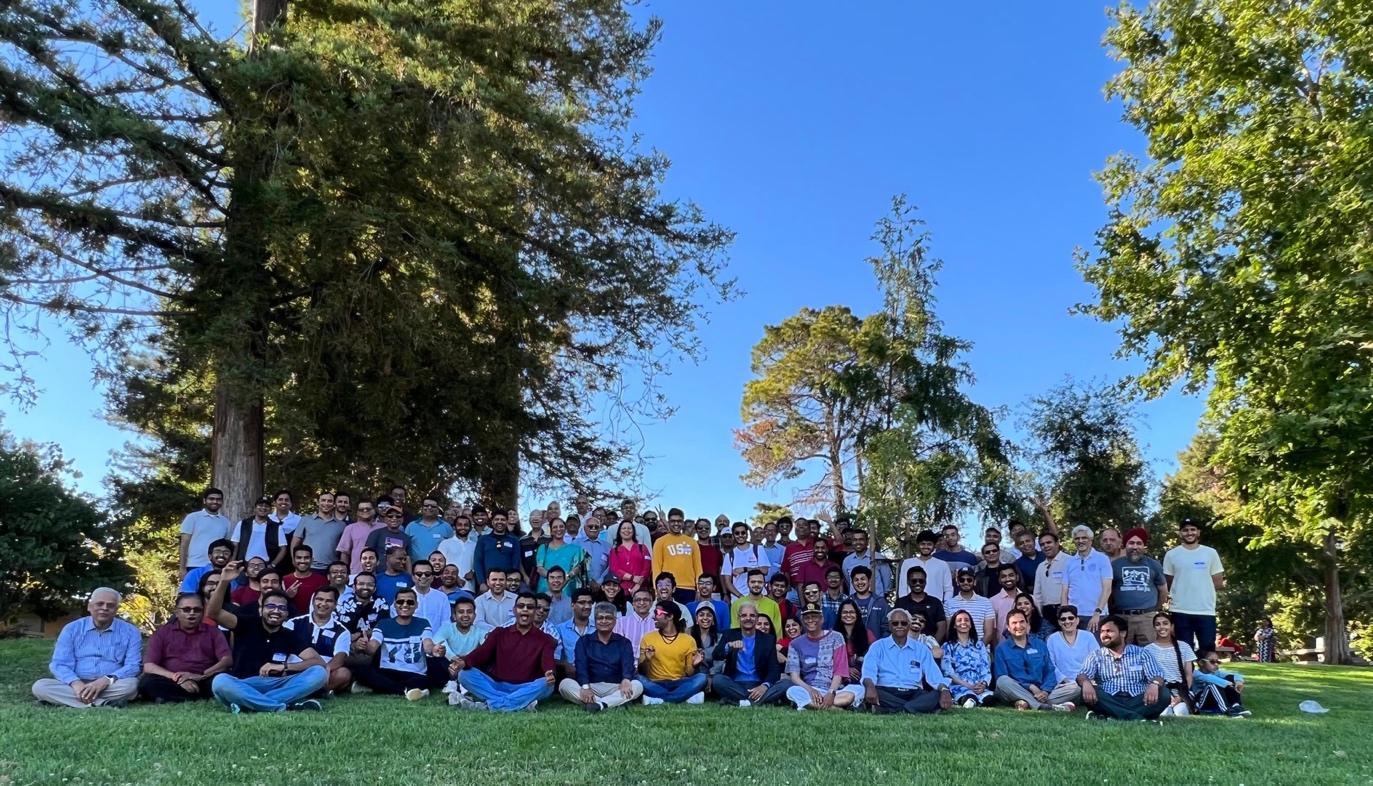 Given that a large number of IITKGP alums live and work near the San Francisco Bay area, the IITKGP team had a packed few days meeting many alums and visiting companies. Formal ceremonies were held on two different days where awardees were handed their DA and YA awards. A picnic hosted by the Bay Area Alumni and IITKGPF (USA) attracted nearly 200 alums for an interactive and engaging conversation with the IIT Delegation. DA and YA awardees were also felicitated at the picnic.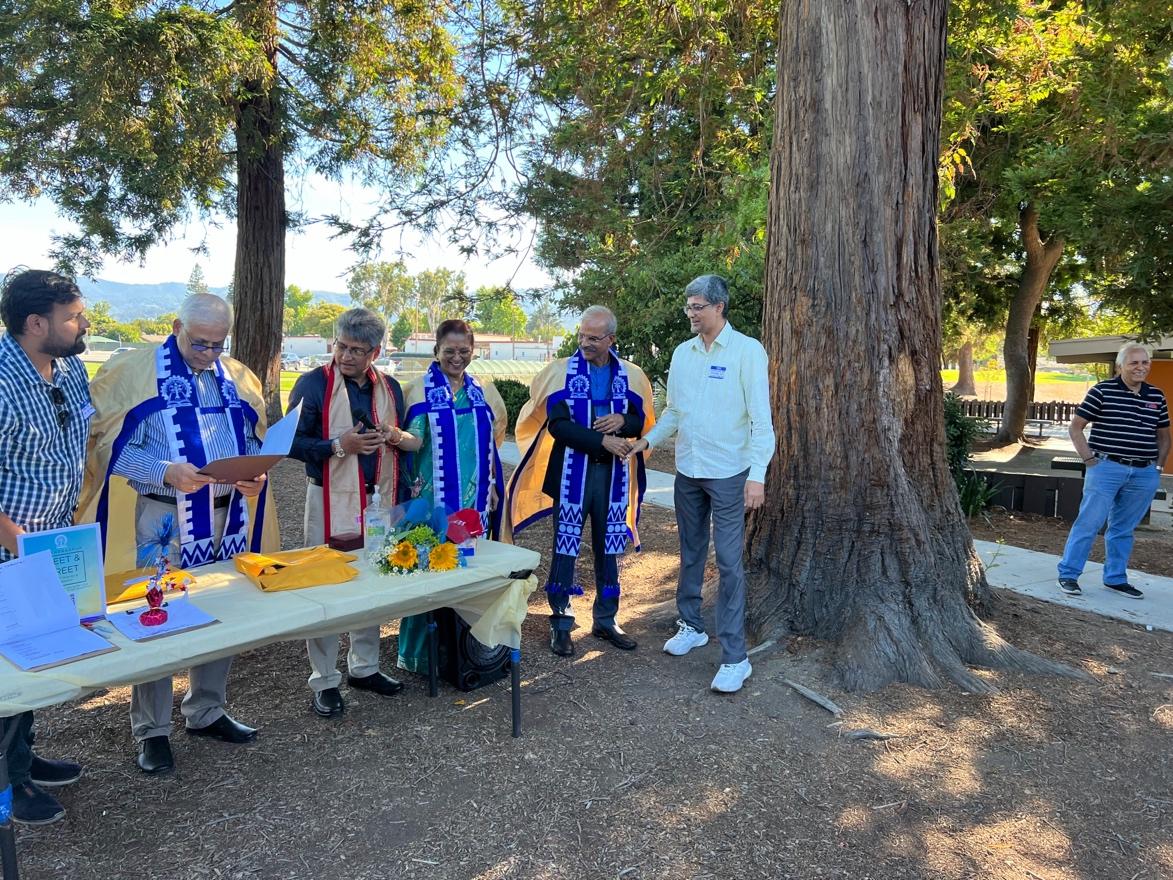 DA Awardees:
Dr. Mohan Rao (B.Tech/1969/AG)

Arvind Jain (B.Tech/1969/ME)

Bikash Koley (B.Tech/1995/EC)

Debasish Chatterjee (B.Tech/1986/CS)

M. Lakshman Rao (B.Tech/1999/AE)
YA Awardees:
Madhav Datta (B.Tech/2019/CS)

K S Prasad (B.Tech/1999/CS)

Prateek Charavarty (B.Tech/2002/ME)
In addition to the ceremonial activities and meetings with several important San Francisco based alums, the IITKGP delegation had the opportunity to visit the Stanford University campus and offices of organizations such as Apple, Intel, Synopsys, Amazon, and also attended an IIT Startup event with alumni founded organizations.
Create a legacy of excellence. Give today.
----------------------------------
The IITKGP Foundation respects your privacy!
To make sure these communications are not mistakenly blocked in the future by your spam-blocker, please add 'email_watch@omnimagnet.net' and 'webmaster@iitkgpfoundation.org' to your approved-senders-list. If you no longer wish to receive correspondence of this kind from the IITKGP Foundation please follow this unsubscribe link:
http://www.iitkgpfoundation.org/unsubscribe.html?email=[email]
. You will be removed from receiving any further e-mails at that point. Please allow up to 72 hours to process.