Nehru Hall Modernization Update
Dear Reader,
Your commitment to Nehru Hall modernization efforts is already transforming the rooms you lived in. Thank you.
Many of you have already donated.
YOU can provide an updated room to a future Nehruite because the rooms have not been updated since they were first built. Would you be willing to help by giving a small donation? Every penny will help a future IITian live in better conditions. Your gift will instantly be put to work because renovation is ongoing.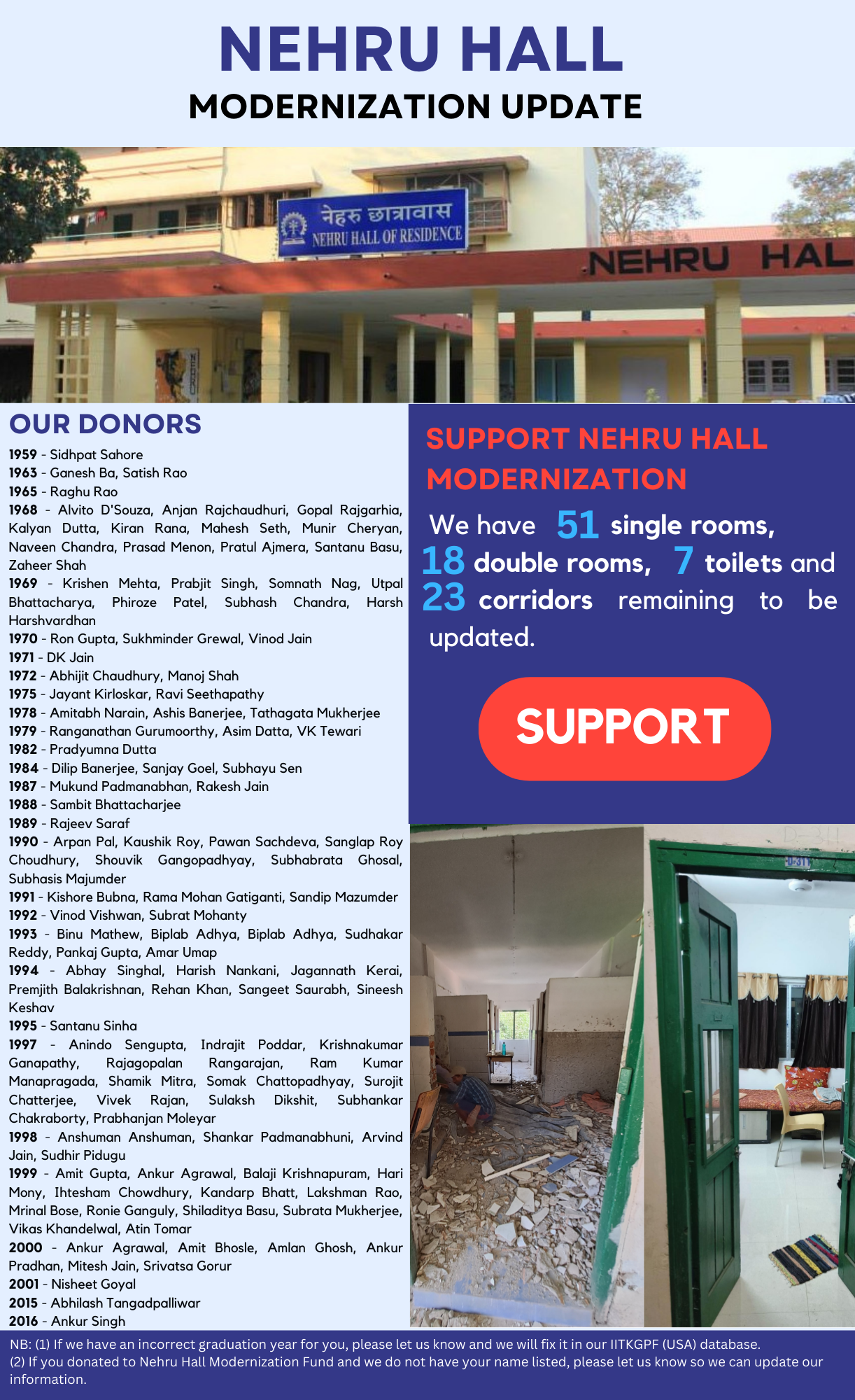 ----------------------------------
The IITKGP Foundation respects your privacy!
To make sure these communications are not mistakenly blocked in the future by your spam-blocker, please add 'email_watch@omnimagnet.net' and 'webmaster@iitkgpfoundation.org' to your approved-senders-list. If you no longer wish to receive correspondence of this kind from the IITKGP Foundation please follow this unsubscribe link:
http://www.iitkgpfoundation.org/unsubscribe.html?email=[email]
. You will be removed from receiving any further e-mails at that point. Please allow up to 72 hours to process.