IIT Kharagpur Develops Technology for Safer Driving in Rain

Dear Reader,

IIT Kharagpur researchers develop a technology that will help enhance the safety of air, rail, ship, and auto transportation! This technology has the potential to save countless lives and cut down on costly transportation failures.
Help IITKGP to sustain its continued innovation--show your support of IIT Kharagpur and make a quick donation today!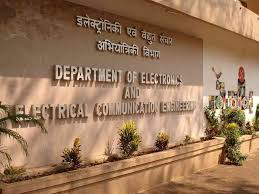 IIT Kharagpur researchers have developed a visual technology that enables safer driving during rain, a recent statement said. The technology developed by researchers from the Department of Electronics and Electrical Communications...

Scientists can generally agree that Earth's inner core, located more than 5,000 kilometers (3,000 miles) beneath the surface, is a dense ball of iron with a small amount of nickel.

Does your employer have a matching gift program? You Donate, They Match, Double the Impact of your Donation! The IITKGP Foundation is here to help you with the process!
Make a Quick Donation to IIT Kharagpur now!
----------------------------------
The IITKGP Foundation respects your privacy!
To make sure these communications are not mistakenly blocked in the future by your spam-blocker, please add 'email_watch@omnimagnet.net' and 'webmaster@iitkgpfoundation.org' to your approved-senders-list. If you no longer wish to receive correspondence of this kind from the IITKGP Foundation please follow this unsubscribe link:
http://www.iitkgpfoundation.org/unsubscribe.html?email=[email]
. You will be removed from receiving any further e-mails at that point. Please allow up to 72 hours to process.