Don't forget your mess workers--they need your help now at IIT-KGP campus--please donate generously!


We have raised $225,000--we still need $775,000 to reach our goal!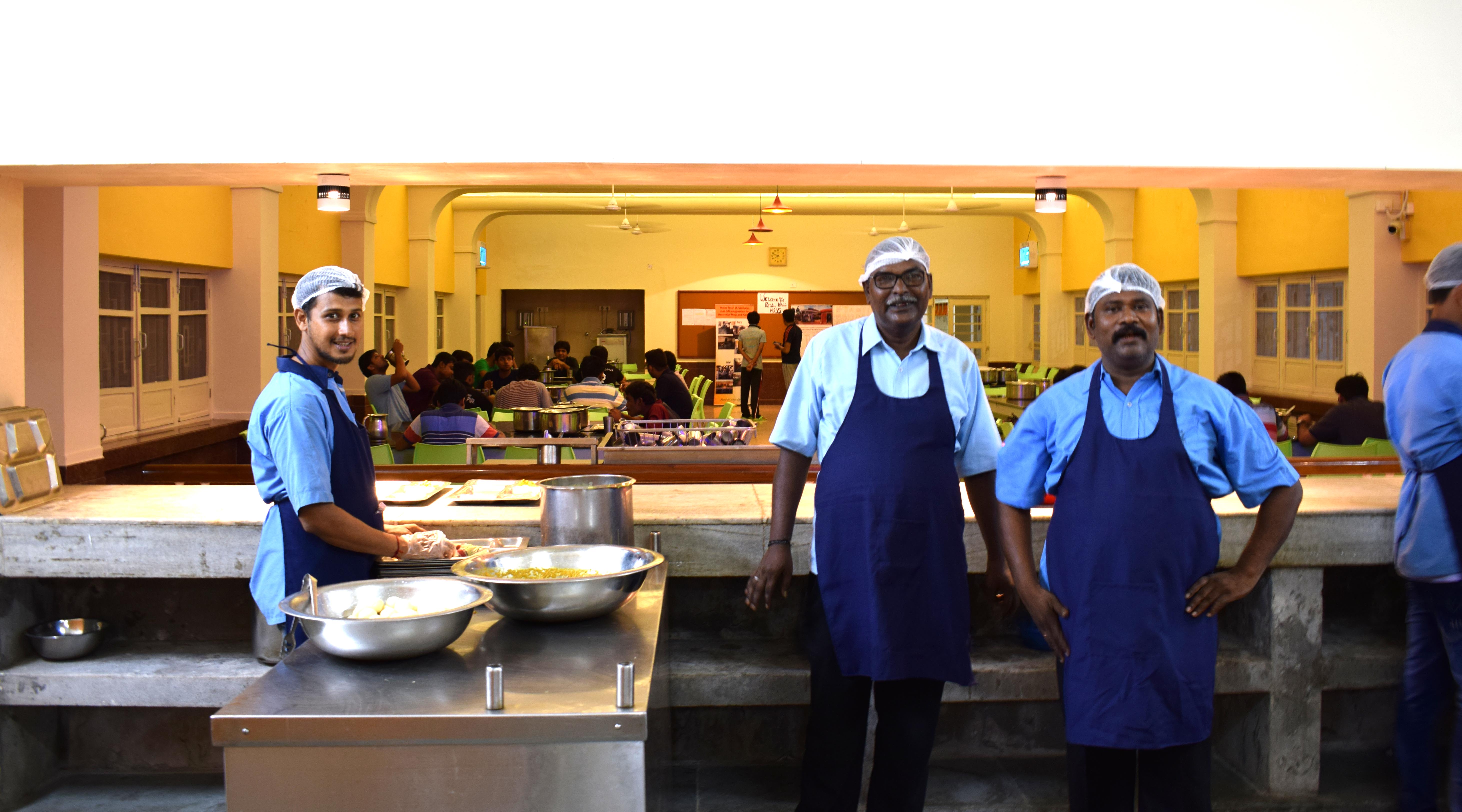 Dear Reader,
IITKGP Staff needs your help.
IITKGP now has over 10,000 students. Besides the teaching staff and administrative staff who are on salary, IITKGP is supported by more than 10,000 other staff who get no salary or receive little benefits during the Corona Virus lockdown.
These are the people who have served us for generations such as mess workers, ward boys, gardeners, rickshaw pullers, vegetable sellers, dhobis, and a whole bunch of other staff who have little protection.
With the lockdown, these people are without an income now. We are raising $1 million to support the staff and villagers nearby for the next six months.
Our trustees have already committed over $100,000. We need your help to donate generously to this worthy cause. These people need help and they need it now. We, the IITKGP Foundation, will be sending the money to IIT KGP every week. They have formed a committee of esteemed professors to help these people in need.
Thank you to our donors that have already generously donated to this fund!
1959-Puran Dang
1961-Anonymous Donor
1962-Sohan Singh Bahl
1967-Vinod Gupta, Probal Sanyal, Anonymous Donor
1968-Anonymous Donor
1969-Daljeet Singh, Krishen Mehta
1970-Ranbir (Ron) Gupta, Arjun Malhotra, Jayashree Saha, Samaresh Mohanta, Venkataraman Sundaram, Surender Makhija, Anonymous Donor
1971-Surajit Dasgupta
1973-Harjinder Singh
1976-Subhashis Mallick, Omprakash Madria
1977-Anonymous Donor
1979-Rakesh Asthana
1981-Deepak Khazanchi
1984-Babu Turumella
1985-Pramod Bengani, Saikat Nandi, Shyama Mandal
1986-Rakesh Gupta
1987-Diganta Das
1988-Anol Bhattacharjee
1989-Indranil Sanyal, Ashis Roy, Sandeep Pattanayak
1990-Diptarka Majumdar
1993-Anonymous Donor
1994-Rajesh Gupta
1995-Prabhu Chandrasekhar
1996-Kaushik Bakhandi
1998-Praveen Jha, Lokesh Gakhar
1999-Samrat Saha, Anonymous Donor
2000-Himanshu Kher, Pankaj Trivedi
2001-Parag Jain, Anonymous Donor
2002-Krishna Mogallapu, Anonymous Donor
2003-Anonymous Donor
2005-Suvro Sarkar
2006-Vikas Chandan
2015-Harshyt Goel
2017-Atal Agarwal
N/A-IITKGP Foundation
Committee for IITKGP Alumni COVID-19 Fund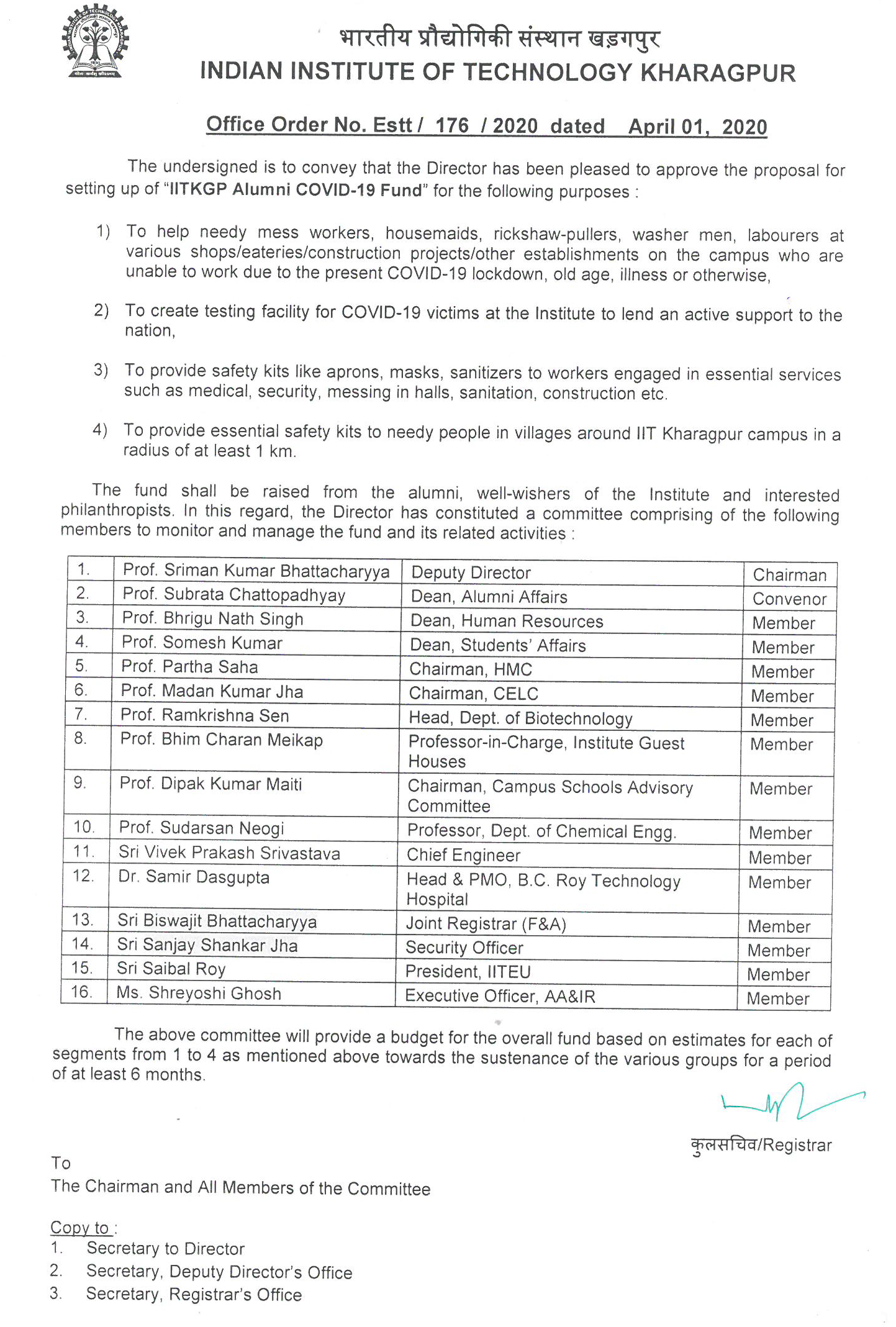 Cost Estimate of Support by the IITKGP Alumni for COVID-19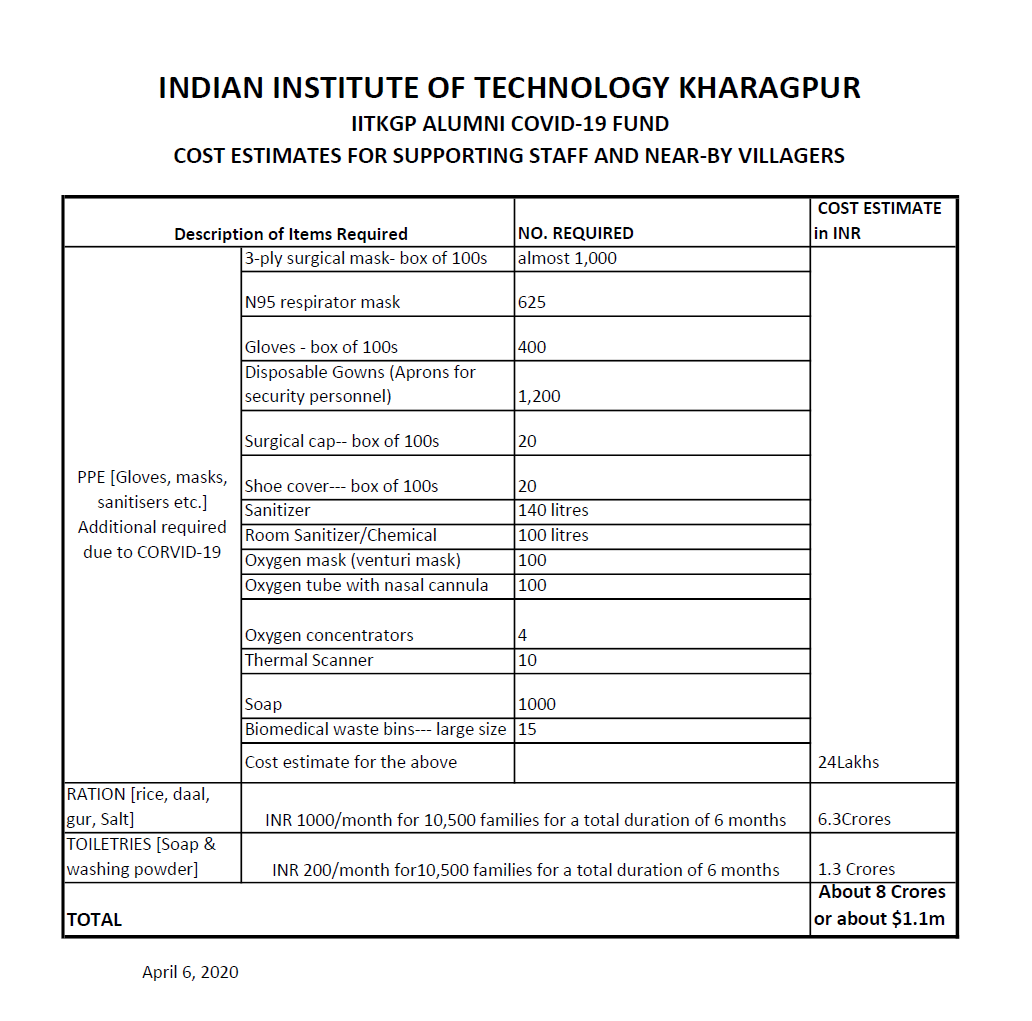 We need your help urgently!
Donate via the below buttons! You can donate in US $ or Canadian, Australian, or Singapore $. Donations made in the US may be tax-deductible.

The IITKGP Foundation is a not for profit organization with a 501(c)(3) status in the United States (Federal ID: 47-0747227).
If making a donation in INR, click the below link for details.
(For tracking and recording purposes, if making an INR donation, please send an email with your name, date of donation, and donation amount to info@iitkgpfoundation.org.)
If unable to view this email, click here to access it on our website.
----------------------------------
The IITKGP Foundation respects your privacy!
To make sure these communications are not mistakenly blocked in the future by your spam-blocker, please add 'email_watch@omnimagnet.net' and 'webmaster@iitkgpfoundation.org' to your approved-senders-list. If you no longer wish to receive correspondence of this kind from the IITKGP Foundation please follow this unsubscribe link:
http://www.iitkgpfoundation.org/unsubscribe.html?email=[email]
. You will be removed from receiving any further e-mails at that point. Please allow up to 72 hours to process.