Thank you for donating $325K, we need $675K more. Please help those poor people who helped you!

The IITKGP Foundation US has raised $305,000, additionally, IIT-Kharagpur has received INR 16 Lakhs in donations directly; leaving a remaining target of about $675,000!
Thank you to the generous donors that have already given back to this critical campaign! Click the below button to be taken to the list.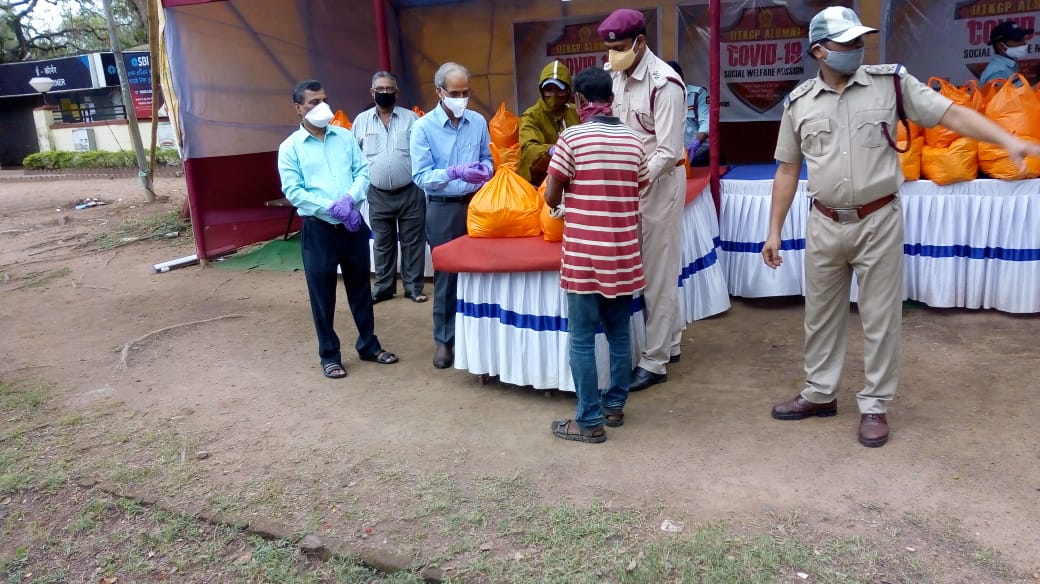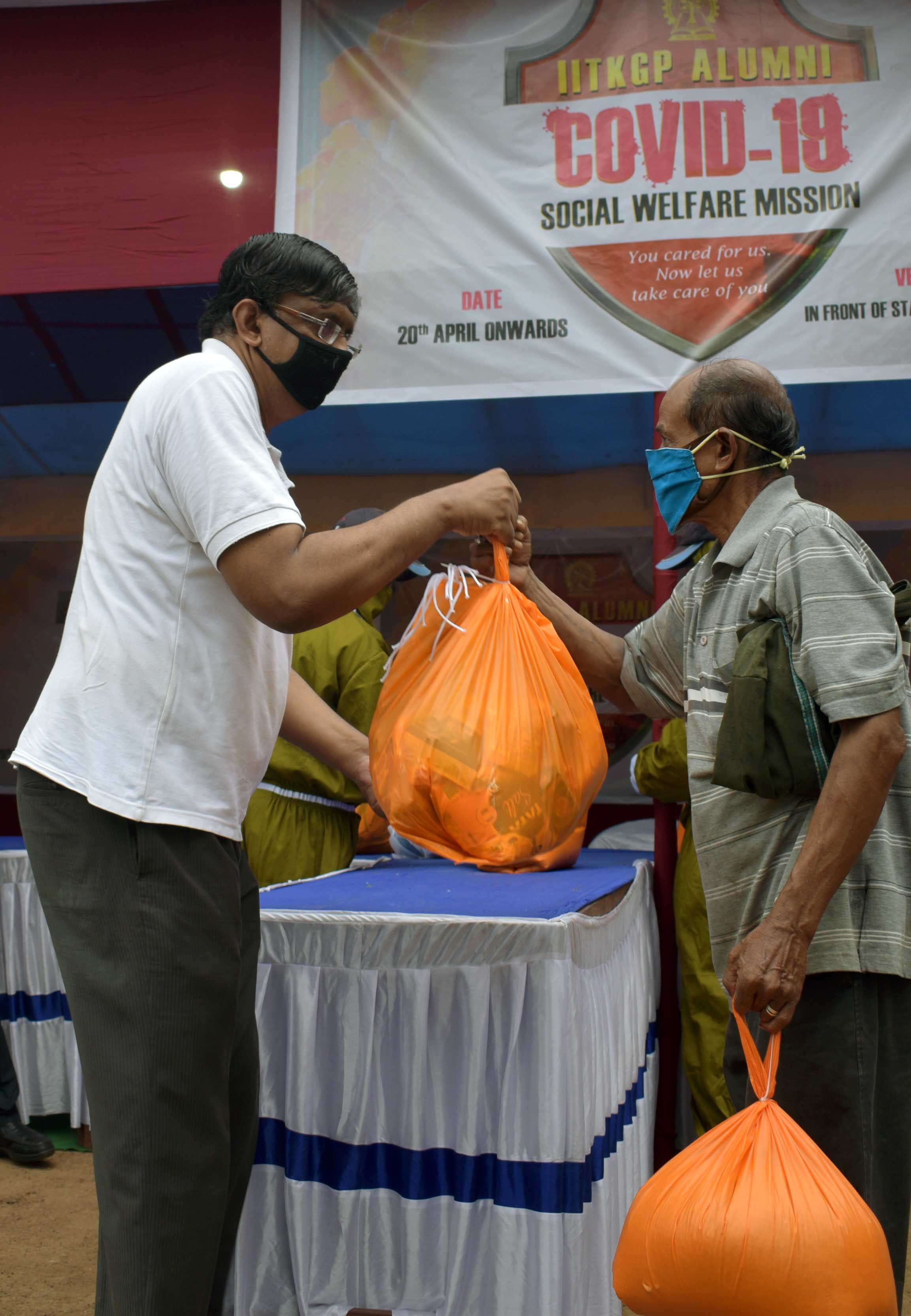 Dear Alumni,
As you are aware, IIT-KGP is closed to prevent the spread of the COVID-19 virus for the next 6 months. This has resulted in 6,435 daily wage workers such as hall workers, construction workers, and other contract employees being laid off without any separation pay or benefits, adversely affecting their families. In addition, 4,000 villagers who live in close proximity of IIT-KGP have suffered a loss of daily wages for a total count of 10,500 directly affected.
Director Tewari has called upon the IITKGP Foundation to raise approximately $1.0 M to fund a relief package designed to benefit 10,500 persons for 6 months. In addition, he has put together a team of faculty to oversee various aspects implementing the same. The proposed package will provide basic amenities like rice, dal, etc. and includes face masks, gloves, etc. to protect against the virus. A PDF (link found below) gives details of the basic relief package which works out to approximately $20/person-family/month for 6 months.
Close to $325,000 has been raised so far by some compassionate and generous alumni; however, we need another $675,000 to be raised. IITKGP Foundation requests you to 'adopt' as many individuals/families that you can at just $20/individual-family.
Adopt 1 mess worker + 1 dhobi: $40/month;
Adopt 1 mess worker +1 dhobi +1 gardener: $60/month;
Adopt 1 mess worker +1 dhobi +1 gardener + 1 construction worker: $80/month
Adopt 1 worker-family: $100/month; Adopt 2 worker-families: $200/month; Adopt 5 worker-families: $500/month; Adopt 10 families: $1,000/month
There are about 10,500 employees/workers and their family members that NEED HELP NOW, so please donate to the IITKGP Foundation, and make your tax-free contribution by using the below donation button.
Roy DaSilva Asoke Deysarkar
Committee for IITKGP Alumni COVID-19 Fund
Cost Estimate of Support by the IITKGP Alumni for COVID-19
We need your help urgently!
Donate via the below buttons! You can donate in US $ or Canadian, Australian, or Singapore $. Donations made in the US may be tax-deductible.
The IITKGP Foundation is a not-for-profit organization with a 501(c)(3) status in the United States (Federal ID: 47-0747227).
If making a donation in INR, click the below link for details.
(For tracking and recording purposes, if making an INR donation, please send an email with your name, date of donation, and donation amount to info@iitkgpfoundation.org)
If unable to view this email, click here to access it on our website.
----------------------------------
The IITKGP Foundation respects your privacy!
To make sure these communications are not mistakenly blocked in the future by your spam-blocker, please add 'email_watch@omnimagnet.net' and 'webmaster@iitkgpfoundation.org' to your approved-senders-list. If you no longer wish to receive correspondence of this kind from the IITKGP Foundation please follow this unsubscribe link:
http://www.iitkgpfoundation.org/unsubscribe.html?email=[email]
. You will be removed from receiving any further e-mails at that point. Please allow up to 72 hours to process.