$330K raised, $670K more to go. Thank you for your generosity towards the poor people who helped us!

The IITKGP Foundation US has raised $308,000, additionally, IIT-Kharagpur has received INR 17 Lakhs in donations directly; leaving a remaining target of about $670,000!
Thank you to the generous donors that have already given back to this critical campaign! Click the below button to be taken to the list.

Below is a photo from a recent distribution of rations and in case you missed it, a link to the first video that kicked off the campaign.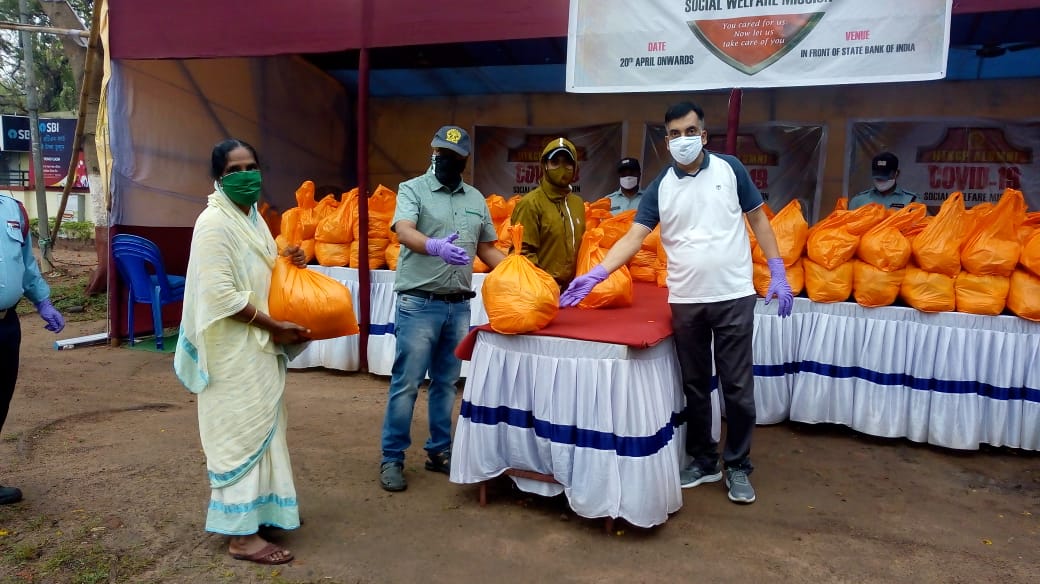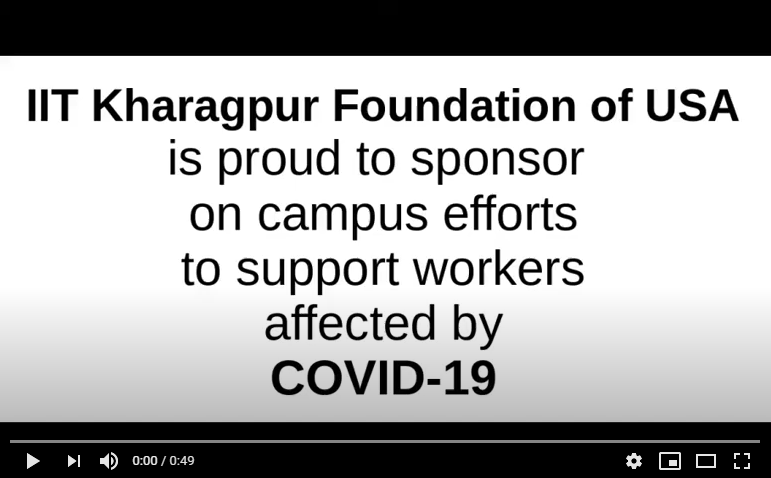 Dear Alumni,
All of you remember the so called Non commissioned essentials (Army term) who made our life possible at Kgp. The mess workers, the rickshaw wallahs, etc. Since most of them were migrant workers, with the present lockdown they have nowhere to go and do not receive government benefits. We at the Foundation, listening to the request from the IIT Director, have decided to try and help them overcome this problem. This money will give each family Rs 1000 per month for food and Rs 200 per month for soap, etc. As you can see this is a very small amount but it will give them some major relief. The present amount assumes we need to support them for the next 6 months. Please do open your hearts and help in this.
Stay safe and stay healthy,
Arjun Malhotra
1970/ECE/RP
Committee for IITKGP Alumni COVID-19 Fund
Cost Estimate of Support by the IITKGP Alumni for COVID-19
We need your help urgently!
Donate via the below buttons! You can donate in US $ or Canadian, Australian, or Singapore $. Donations made in the US may be tax-deductible.
The IITKGP Foundation is a not-for-profit organization with a 501(c)(3) status in the United States (Federal ID: 47-0747227).
If making a donation in INR, click the below link for details.
(For tracking and recording purposes, if making an INR donation, please send an email with your name, date of donation, and donation amount to info@iitkgpfoundation.org)
If unable to view this email, click here to access it on our website.
----------------------------------
The IITKGP Foundation respects your privacy!
To make sure these communications are not mistakenly blocked in the future by your spam-blocker, please add 'email_watch@omnimagnet.net' and 'webmaster@iitkgpfoundation.org' to your approved-senders-list. If you no longer wish to receive correspondence of this kind from the IITKGP Foundation please follow this unsubscribe link:
http://www.iitkgpfoundation.org/unsubscribe.html?email=[email]
. You will be removed from receiving any further e-mails at that point. Please allow up to 72 hours to process.