Welcome Prof Jayanta Mukhopadhyay, the new Dean of Outreach at IIT-Kharagpur

**You can share this newsletter
with your KGP friends by clicking
"Share With a Friend"
just above the banner image!**
Dear Reader,
The IITKGP Foundation would like to welcome Prof Jayanta Mukhopadhyay as the Dean of Outreach at IIT Kharagpur! This role will encompass Alumni Affairs. Dean Mukhopadhyay received his B.Tech., M.Tech., and Ph.D. in Electronics and Electrical Communication Engineering from IIT-Kharagpur in 1985, 1987, and 1990, respectively. Congratulations, Dean Mukhopadhyay on this new position! You can read his bio here.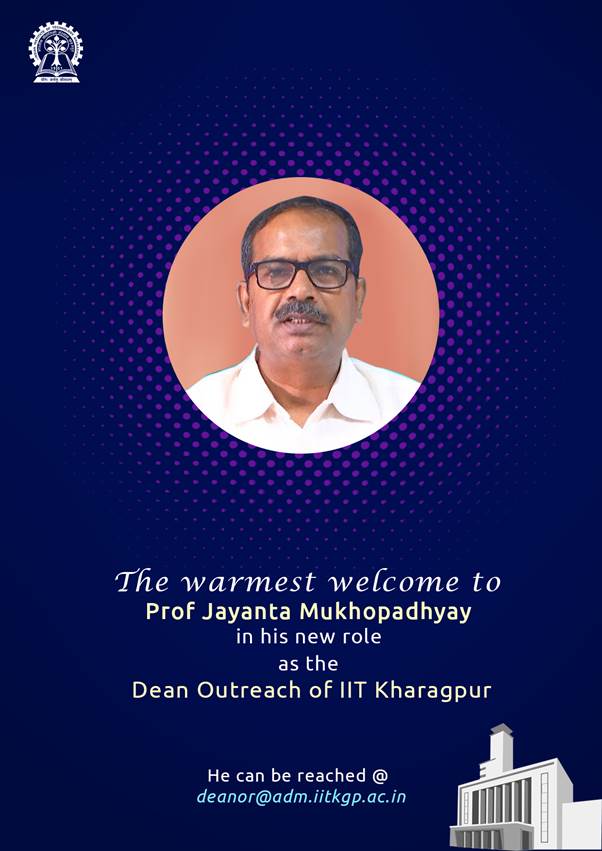 Use the above button to start planning your VIP visit to IIT-Kharagpur!
Also, make sure to check out the below link for a video about planning your visit developed by the Office of Alumni Affairs at IIT-Kharagpur and narrated by alumnus Vinod Gupta ('67).
Make a quick donation via the below buttons:

The IITKGP Foundation is Tax-Exempt under Internal Revenue Code (IRC) Section 501(c)(3) in the United States (Federal ID: 47-0747227).
Make sure to submit any pictures you have of "KGPians Getting Together" either socially or for KGP related events. We will share them in an upcoming newsletter!

UPCOMING EVENTS
Ongoing: Saturday Manufacturing Talks, presented by the Centre of Excellence in Advanced Manufacturing Technology at IIT Kharagpur This week's speaker is Ramnath S Mani ('69)
Ongoing: Apply for CEP (Continuing Education Program) Courses at IIT-Kharagpur
February 1-4, 2022: National Symposium on Cryogenics and Superconductivity 28
If you have an event you would like to add to the calendar, please send an email with details to info@iitkgpfoundation.org.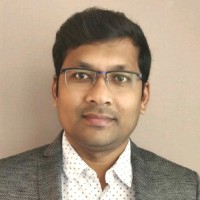 Near Thimmannapalem, a remote village in Visakhapatnam district of Andhra Pradesh where O D Naidu ('08) spent most of his childhood, the sun gods determined the working hours.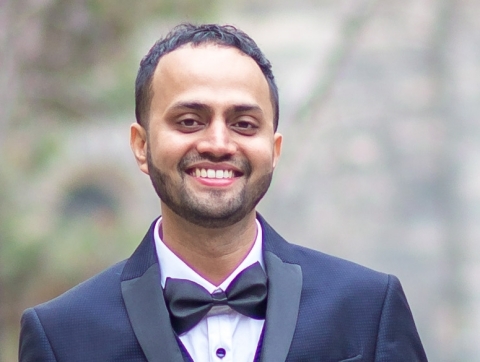 Aayush Prakash ('10), former NVIDIA Deep Learning Guru, was recently appointed by AI.Reverie as their Head of Machine Learning.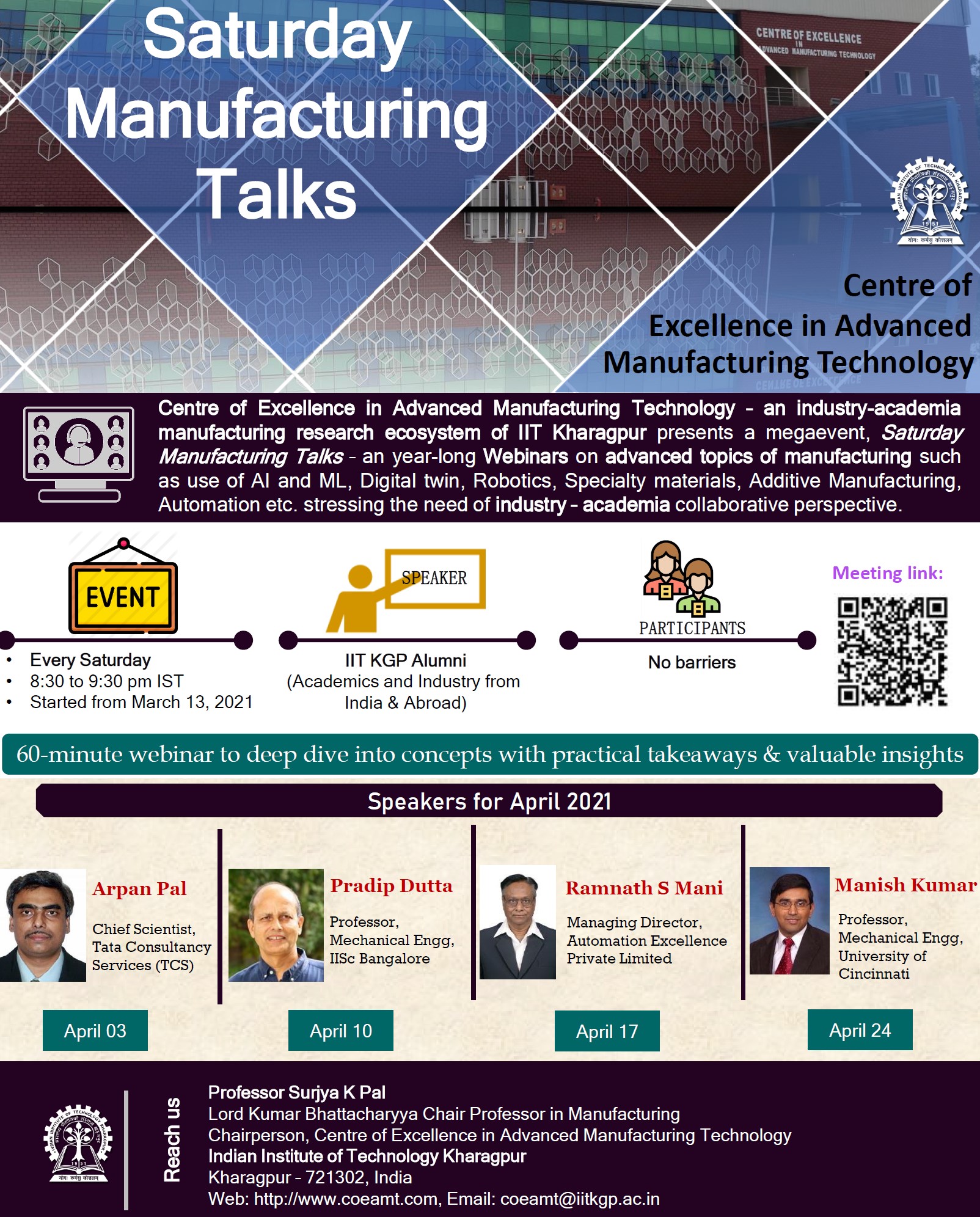 The Centre of Excellence in Advanced Manufacturing Technology of IIT Kharagpur has kicked off a year-long webinar megaevent titled, Saturday Manufacturing Talks.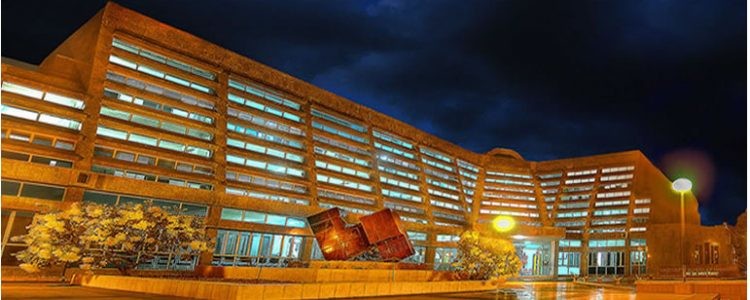 IIT Kharagpur has invited applications from students and professionals for a short term weekend online course on R programming and data analytics.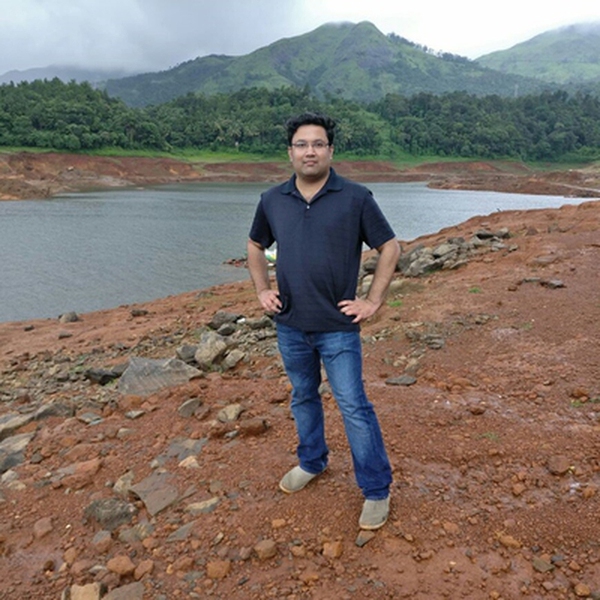 Amar Kumar Dani ('08) is the co-founder and CEO of Shubu.ai, an accurate voice-based assistant developed for doctors and medical practitioners.
Make a Quick Donation to IIT Kharagpur now!
----------------------------------
The IITKGP Foundation respects your privacy!
To make sure these communications are not mistakenly blocked in the future by your spam-blocker, please add 'email_watch@omnimagnet.net' and 'webmaster@iitkgpfoundation.org' to your approved-senders-list. If you no longer wish to receive correspondence of this kind from the IITKGP Foundation please follow this unsubscribe link:
http://www.iitkgpfoundation.org/unsubscribe.html?email=[email]
. You will be removed from receiving any further e-mails at that point. Please allow up to 72 hours to process.